The information on this page was provided by the law school.

Official Guide to LLM, Master's, and Certificate Programs
1422 W. Peachtree Street NW, Atlanta, GA 30309, United States

Visit School Website

---
Introduction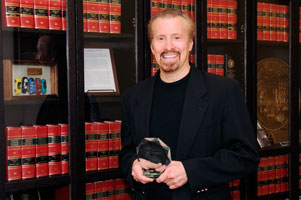 A law school named for our greatest Supreme Court Chief Justice is making quite a claim. Atlanta's John Marshall Law School has been educating lawyers and leaders in Georgia since 1933 and now attracts students from around the country, many of whom will practice law in other states and around the world. What does this law school do to be worthy of its name? We provide a rigorous, high quality program of legal education that produces competent and ethical lawyers who are dedicated to serving people, especially in underserved communities. We intentionally instill in our students a sense of obligation to the community and to the legal profession—an obligation to pursue justice, rather than mere personal gain, and to improve society, rather than to solely advance personal ambition. Whether our graduates remain in law practice, become judges, enter politics, or succeed in business, these rich values stay with them.
Atlanta's John Marshall Law School is an exciting place. The promise of our name is this: you can help people, pursue justice, and improve the legal profession and society, both here and around the world, and your legacy will be more profound because your professional training was inspired by John Marshall.
Law School Enrollment: 2017–2018 Academic Year
Total law school enrollment: 461
Full time: 275
Part time: 186
LLM in Employment Law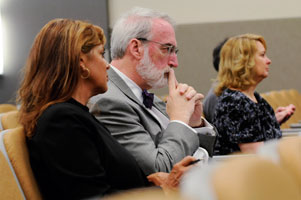 The LLM in Employment Law, offered exclusively online, offers a rich curriculum designed to enable today's attorneys to keep pace and anticipate developments in all aspects of the specialty. Whether you are a recent graduate or an experienced practitioner, the expertise gained from the program will help keep you ahead of the competition and enable you to give your clients excellent and up-to-date representation.
Part time
Online
Entry available in fall only
Rolling admission
Application fee: $25
One letter of recommendation required
JD transcripts required for applicants with US law degrees
Five semesters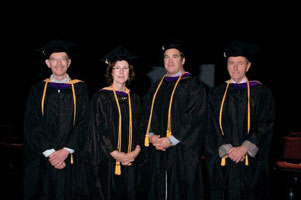 For additional information, please visit LLM Programs, or contact Jace C. Gatewood (Associate Dean of Graduate Programs) or Meaghan Eustice (Director of LLM) at
1422 West Peachtree Street NW
Atlanta, GA 30309
USA
Phone: 678.916.2600
Fax: 404.872.1555
Email: EmploymentLaw@johnmarshall.edu
Career Services
The Career Development Office is committed to providing services and resources to help our students and alumni achieve their career goals. John Marshall LLM students have access to the same resources, relationships, and support as JD students.