The information on this page was provided by the law school.

Official Guide to LLM, Master's, and Certificate Programs
225 Cedar Street, San Diego, CA 92101, United States

Visit School Website

---
Introduction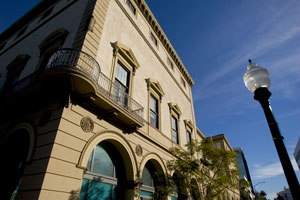 For more than 90 years, California Western has educated lawyers who are dedicated to improving the lives of their clients and the quality of the legal system. California Western remains one of the few independent, nonprofit law schools in the country. We strive to provide a well-rounded set of legal skills to each graduate, both preparing them for practice and helping them find their place in the profession. California Western has a wide range of Innovative Programs—including the Institute for Criminal Defense Advocacy, California Innocence Project, Center for Creative Problem Solving, and the Institute of Health Law Studies—that enrich students' law school experience while also enabling California Western to have a substantive impact on the broader society. Professors and students involved in the programs shape real-life legal events—whether freeing wrongfully convicted inmates in California or training more than 2,000 lawyers and judges in Latin America.
LLM and MCL Programs for Foreign Lawyers
LLM and MCL programs provide foreign lawyers with a working knowledge of the United States legal system and the practice of law in the United States. The curriculum is designed to prepare lawyers from other countries to work knowledgeably with US lawyers on questions of common interest arising under either their own or the US legal system. Our program has over 500 graduates from more than 61 countries.
Students may choose their own programs tailored to their academic and professional interests. California Western offers many courses and seminars in US and international law. Students, in consultation with their faculty advisor, may take courses in specialized areas of concentration. A student may opt to obtain work experience (practical training) for credit as part of the LLM or MCL program.
All LLM and MCL degree candidates must spend two semesters (a total of eight months) in residence.
To earn an LLM, a student must successfully complete a minimum of 24 credit hours, including a significant writing project. To earn an MCL, a student must satisfactorily complete a minimum of 18 credit hours in regularly scheduled courses, seminars, and independent study projects.
The program director acts as your faculty advisor. In addition, the program administrator, who is a graduate of the LLM program, is available exclusively for the needs of our LLM/MCL students. Students will also have access to all of the support services offered to the US students.
Application Requirements
Entry Requirements: Applicant must either be a lawyer or law school graduate from a foreign country.
Contact Information
For more information, please visit our LLM Graduate Programs website, or contact:
California Western School of Law
225 Cedar Street
San Diego, CA 92101
USA
Phone: 619.525.7075
Email: llm-mcl@cwsl.edu
Certificate Program in Comparative and International Law
As a complement to the existing MCL/LLM program for foreign lawyers, California Western offers a Certificate Program in Comparative and International Law for lawyers, judges, legal academics, and scholars who are available to visit the United States for only one semester.
Contact Information
For more information, please visit our LLM Graduate Programs website, or contact:
California Western School of Law
225 Cedar Street
San Diego, CA 92101
USA
Phone: 619.525.7075
Email: llm-mcl@cwsl.edu
The Faculty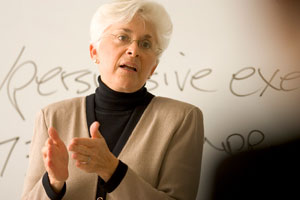 California Western's dedicated faculty is composed of experienced scholars who remember what it was like to be a law student. The law school's culture of openness and collaboration fosters mentorship and the creation of close professional relationships between students and faculty members. The program director acts as your faculty advisor.
Student Services and Organizations
Amnesty International
Asian Pacific American Law Student Association
Black Law Student Association
Business Law Society
California Western International Law Journal
California Western Law Review
Child, Family, and Elder Law Society
Christian Legal Society
The Commentary
Criminal Law Association
Employment and Labor Law Society
Entertainment and Sports Law Society
Environmental Law Society
Federalist Society
Hawai'i Law Student Association
Health Law Society
International Law Society
Jewish Student Union
La Raza Law Student Association
Lawyer's Club
Middle Eastern Law School Association
Moot Court Honors Board
Muslim Law Society
Phi Alpha Delta
Pride Law
Public Interest Law Foundation
Student Ambassador Program
Student Bar Association
Student Intellectual Property Law Association
Youth Court
Women's Law Caucus
Career Services
Career Services works aggressively to provide assistance for all students and alumni. The office is the conduit to law firms, public interest organizations, and government agencies for students seeking summer associate, law clerk, and attorney positions. LLM students may apply to extend their visas for Optional Practical Training when they have completed their degree. The career services office is available to help them find positions.
While many graduates choose to stay in Southern California, the office receives job listings from firms and agencies throughout the country. Many of the job listings come from California Western's impressive network of alumni residing in all 50 states and 11 foreign countries.
Counseling
Students and alumni receive individual counseling to help them determine career interests, map out job-search strategies, practice interview techniques, and develop professional skills necessary in the legal community. Programs on topics ranging from career options to networking simulations are held throughout the year.