The information on this page was provided by the law school.

Official Guide to LLM, Master's, and Certificate Programs
600 Forbes Avenue, Pittsburgh, PA 15282, United States

Visit School Website

---
Introduction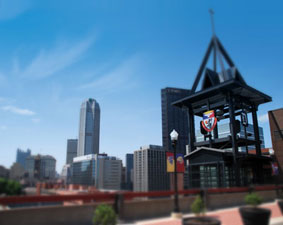 Duquesne University was founded in 1878 by a group of Catholic missionaries also known as the Spiritans. From humble beginnings as a school for the children of Pittsburgh's poor immigrants, Duquesne today is an educational and economic powerhouse that serves more than 10,000 students. Duquesne has nine schools of study in business, education, health sciences, law, liberal arts, music, natural and environmental sciences, nursing, and pharmacy. Pittsburgh is one of the best places in the world to visit, and is located in close travel distance to New York City; Philadelphia; Washington, DC; Chicago; Toronto; and Niagara Falls. The campus is only a short walk to downtown Pittsburgh, recognized by national media for everything from being a great place to live to its culture, economy, and sports teams. Views of the city's breathtaking skyline are visible from campus.
Law School Enrollment
Founded in 1911, the School of Law's mission is to train lawyers to a high degree of professional skill with a special sensitivity to ethical and moral concerns. The School of Law offers JD and LLM degrees and has over 450 students coming from all parts of the United States.
Physical Facilities
The Law School is at the heart of Duquesne University's hilltop campus. Administrative and faculty offices, classrooms of various sizes, two courtrooms, study areas, and a multilevel law library are all under one roof, along with a locker room, café, lounge area, and offices for student organizations.
Offices and conference areas for the school's in-house clinics are located in the newly constructed Tribone Center for Clinical Education. Law School facilities feature state-of-the-art computer and audio-video technology for teaching, research, and administrative functions.
Law School students also have full rights and privileges to use all of the other amenities on Duquesne's modern 50-acre campus, including computer laboratories, the university's Gumberg Library, dining services, and extensive recreational facilities.
Duquesne's campus offers the best of both worlds—a safe, private enclave for academic pursuits, located only steps away from Pittsburgh's vibrant urban center.
Housing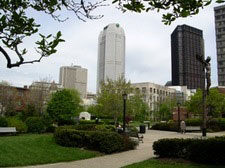 Most LLM students choose to live in off-campus housing within walking distance of campus. Pittsburgh has a very affordable cost of living and LLM students often choose to rent apartments together.
LLM Programs/Areas of Specialization
The Duquesne University School of Law offers a Foreign Lawyer LLM degree to candidates who have already completed legal studies in their respective home countries. Candidates may choose either the bar exam track or the general American Legal System track of the LLM program. Both programs are completed in one academic year.
Enrollment is limited to allow for individual attention to LLM students within the friendly Duquesne community.
General Curriculum Courses (24 credits)
Introduction to the American Legal System
Legal Research, Writing, and Analysis
Minimum of two courses from the following list:

Contracts I and II
Torts I and II
Civil Procedure I and II
Property I and II
Criminal Law
Constitutional Law I and II
Criminal Procedure
The remainder of the credits may come from any elective or JD-required course offered by the Law School with certain exceptions, such as courses that require intensive writing skills or prerequisite courses. LLM candidates must take at least one course that requires submission of a significant paper; an independent research course may fulfill this requirement.
Bar Track Curriculum Courses (25 credits)
Legal Research, Writing, and Analysis I and II
Introduction to the American Legal System
Contracts I and II
Property I and II or Constitutional Law I and II
Professional Responsibility (Ethics)
Core Competencies I and II
In addition to the core courses, candidates may take up to two electives in any course offered by the law school, with certain exceptions, such as courses that require intensive writing skills or prerequisite courses. It is strongly recommended, but not required, that students on the Bar Track Curriculum take electives in subjects that are tested on the bar examination. These subjects include Criminal Law, Criminal Procedure, Civil Procedure, Uniform Commercial Code Articles 2 and 2A (Sales and Leased Goods), and Corporations.
Admission
The application deadline is May 30 for entry in August of that year. Applications cannot be considered until all application materials are received:
Application form completed and signed (available through your LLM Account or the School of Law website)
Official TOEFL score report (indicating a score of 90 or above)
Official transcript of all law school work, indicating degree conferred
Personal statement
Letter of recommendation
Copy of passport
Résumé
Language
English language ability should meet or exceed a 90 TOEFL examination score or an IELTS score of 7, and candidates must successfully complete a telephone interview in order to establish the necessary fluency in English. Candidates with a TOEFL score between 85 and 89 or an IELTS score of 6.5 may be conditionally admitted pending a satisfactory phone interview with the Office of Admissions.
Contact Information
For additional information, please visit the Duquesne University School of Law website, or contact:
Office of Admissions
600 Forbes Avenue
Pittsburgh, PA 15282
USA
Phone: 412.396.6296
Fax: 412.396.1073
Email: lawadmissions@duq.edu
Student Services and Organizations
Duquesne University School of Law encourages students to become involved in one of the many student organizations at the Law School. Membership in student organizations broadens students' knowledge of the profession and enables students to build a link to the community of attorneys that they will soon be joining.
The various student organizations at Duquesne University School of Law host speakers, organize fund-raisers, and participate in community service activities. Duquesne Law students have a long tradition of philanthropy and make significant contributions to charities nationally:
The Animal Law Society hosted Duquesne's own Linda Drago, to speak about Animal Law and the Going Home Greyhounds organization.
The Student Bar Association held the annual Katie Westbrook Race/Race Ipsa Loquitur 5K, and raised over $4,900 for the Student Bar Endowed Scholarship fund.
Law students participated in the Duquesne Women's Guild Luncheon modeling Barnes & Noble's Duquesne clothing.
The Women's Law Association raised over $550 for the Relay for Life.
The SBA cooked dinner for families staying at Family House in Pittsburgh, Pennsylvania.
The Black Law Students Association presented information to African American male high school students regarding their legal rights.