Northern Kentucky University—Salmon P. Chase College of Law
The information on this page was provided by the law school.

Official Guide to LLM, Master's, and Certificate Programs
---
Introduction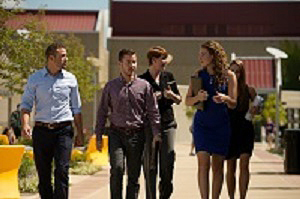 Northern Kentucky University Chase College of Law offers an outstanding opportunity for internationally trained lawyers or individuals with law degrees from outside the United States to add a global dimension to their careers with the LLM in US Law. Classroom instruction and other activities enable students to choose either to have a broad exposure to US legal concepts and applications or to concentrate their studies on particular aspects of US law.
Chase College of Law is located in Highland Heights, Kentucky—ranked as the seventh-safest college town in the United States—and is within the 2.1-million-population metropolitan area of Cincinnati, Ohio. It is on the edge of the rolling hills of Kentucky horse country, and it is within easy driving distance of such destinations as Washington, DC; the mega-metropolis of Chicago, Illinois; and the country music center of Nashville, Tennessee.
The LLM Program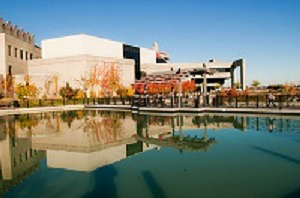 The LLM in US Law program at Chase College of Law offers an immersion in American law school education, which will give internationally trained lawyers a similar confidence in their abilities to advise clients on matters involving US law and to communicate with counterparts in the United States.
Students will
learn from Chase professors educated at law schools throughout the nation, with a variety of backgrounds and specialties.
receive an introduction to the US legal system and learn how to brief and analyze US court decisions.
select courses of special interest from the full catalog of courses available to Chase students.
have an option to concentrate studies in one of several areas, such as technology and intellectual property law, business informatics law, criminal law, health law, or employment law.
For more information, visit LLM in US Law or contact
Lawrence Rosenthal
Associate Dean for Academics and Professor of Law
100 Nunn Drive
503 Nunn Hall
Highland Heights, KY 41099
USA

Phone: 859.572.5359
Email: rosenthall@nku.edu
Admission
The Chase LLM program is open to students who have earned a law degree outside of the United States and who are proficient in English. Proficiency is demonstrated by a minimum score on either the Test of English as a Foreign Language (TOEFL) or the International English Language Testing System (IELTS). No other test is required.
Applications for the LLM in US Law are available online. Applicants who have questions about the application form may call the Northern Kentucky University Office of Graduate Education at 1.859.572.6364 (after your country's exit code) or email graduate@nku.edu.
Tuition and Fees
Tuition for the one-year LLM in US Law program, prior to any scholarship assistance, is $28,950 (USD). Students also pay an annual student fee of $384 for university services and should anticipate spending about $1,500 for books and supplies. Scholarships to assist with tuition costs are available to all admitted students.
Law School Enrollment
NKU Chase College of Law is part of Northern Kentucky University. Students from more than 60 countries pursue their studies at NKU, whose student body numbers total over 15,000. The College of Law's total enrollment is approximately 430 students. The law school offers the JD, MLS, and LLM degree programs.
Physical Facilities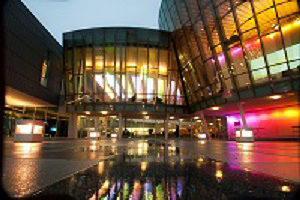 Chase College of Law is housed in Nunn Hall on Northern Kentucky University's main campus in Highland Heights, Kentucky. Nunn Hall and the Law Library are fully wireless environments, and both the building and the library are equipped with 24/7 card readers for student and faculty access after-hours.
Housing
Chase provides easy access to housing that has been selected and prepared for LLM program students. Students may also choose other housing, with assistance from Chase staff members. Either option is designed to fit students' budgets and preferences.
The cost of living in Cincinnati and Northern Kentucky is less than the national average for the United States. Students living off campus can anticipate spending approximately $9,100 for housing and food, approximately $2,000 for transportation, and might want to budget approximately $3,400 for personal expenses.
Student Organizations
LLM students will have the opportunity to be involved in any of our 15-plus student organizations, including the Chase Law + Informatics Society, Chase Student Advocacy Society, International Law Students Association, Latino Law Students Association, and The Federalist Society for Law & Public Policy.
Career Services
LLM students will have full access to our Career Development Office. The Chase Career Development Office educates and supports students and alumni as they plan their careers and professional futures. Students benefit from a variety of programming offered, such as mentoring, job shadowing, résumé writing, and mock interviewing. Students are also assisted as they participate in job fairs and networking events.
Additional Information
Chase has a reputation for preparing students to transition confidently from classrooms to courtrooms, corporate offices, government agencies, and any of the hundreds of other settings in which lawyers utilize their training.
Enrolling in the LLM in US Law program at Chase College of Law offers many advantages:
Affordability: Tuition for the program is $28,950 (USD), with scholarships available to all admitted students.
A welcoming arrival: Students arriving at Cincinnati/Northern Kentucky International Airport will be greeted by a Chase representative and assisted in arrival procedures.
Housing without worry: Students may choose, at their expense, to live in housing arranged for them by the college and may participate in available on-campus meal plans.
On-campus recreation center: The center has an indoor track, weight room, fitness equipment, climbing wall, swimming pool, basketball courts, and racquetball courts. The center is free for students.
Opportunities to socialize: Along with opportunities to join Chase classmates in off-campus activities, Northern Kentucky University sponsors programs that provide ways to meet other students.