The Law School Admission Council (LSAC) is committed to promoting access and equity in legal education. For decades, studies consistently have shown that students of color, students living with a disability, and LGBTQ students are underrepresented in most law schools. As a consequence, smaller percentages of persons who represent these groups are graduating from law school and entering the legal profession.
This biennial Diversity, Equity, and Inclusion writing competition for law students is designed to advance the dialogue about recruitment and retention strategies that can attract a more diverse class of law students, thus bringing attention to LSAC's goal of increasing diversity in the legal profession.
All currently enrolled law students pursuing a JD degree are eligible for the competition, and submissions must be received by LSAC no later than March 31, 2020. One winner from each of three categories (1L, 2L, and 3L/4L) will receive a $5,000 prize.
Topic
Why a diverse and inclusive Bar is essential for equality, justice, and the rule of law.
Entry Procedures
Include a cover page with your submission. The cover should only contain the following:
Author's name

Telephone number

Email address

Mailing address

Title of the paper

Law school affiliation

Law school status (1L, 2L,

or

3L/4L)
NOTE: To allow anonymous evaluations, please do not put your name or law school on the actual paper or in the submission itself. 
The title on the paper must precisely match the title on the cover page that contains the identifying information described above.
Only electronic files (PDF or Word) will be accepted.
Email entries to DiversityOffice@LSAC.org.  
Judging
A panel of law school faculty, legal writing instructors, and LSAC Diversity, Equity, and Inclusion committee members will evaluate each submission and select the winning papers. If no paper meets the standards set forth in this announcement, the panel may decide either not to issue an award or publish a paper. The panel's decision will be final.  All submissions will be checked for plagiarism.
Deadline
All papers must be sent no later than 5 p.m. ET on Tuesday, March 31, 2020. 
No extensions will be granted under any circumstances. Papers submitted after the deadline will not be eligible for an award. All submissions become the property of LSAC, and LSAC will retain the copyright of any winning papers selected for publication. Papers will be published on LSAC.org and may be submitted to other legal publications.
Eligibility
Current JD candidates who are in good standing at an ABA-approved law school.
Length and Format
Up to 20 pages (5,000 words or less), 8½" by 11" page, double spaced, 1-inch margins, Word format, 12-point font, with endnotes written in "A Uniform System of Citation" (The Blue Book) format.
Evaluation Criteria
Essays will be judged according to:
Research and use of relevant sources and authorities (cases; law review articles; other secondary source

s

,

including, but not limited to, books, newspapers, and magazines; and empirical and sociological studies).

Quality and clarity of legal analysis, persuasion, and writing.

Understanding, interpretations, and conclusions regarding diversity and the implications of diversity in this context.

Full compliance with all competition procedures.
Awards
One winning paper will be selected from each of the three (3) qualifying categories of eligible students (1L, 2L, and 3L/4L). Each winner will receive a $5,000 cash prize and the winning essays will be posted at LSAC.org.
2020 Winners
Submissions were evaluated by a panel of law school faculty, legal writing instructors, and LSAC Diversity, Equity, and Inclusion Committee members to determine the winning entries. This year's winners are Dianna Sauceda-Chirinos (1L), Christina John (2L), and Hakeem Muhammad (3L). You can find links to the winning essays below. You can also learn more about the winners here.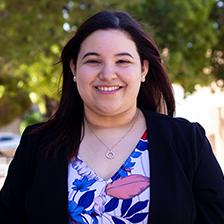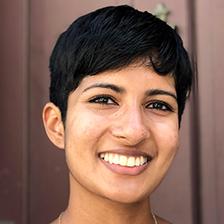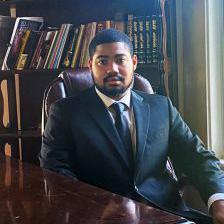 Questions?
Please contact DiversityOffice@LSAC.org.