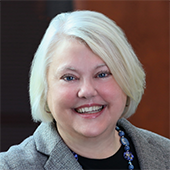 A Free LSAC Webinar
Given the strong interest in LSAC's recent webinar, "Navigating the Law School Application Process," LSAC revisited the topic on December 17. Over 2,000 individuals viewed this live webinar, giving them a chance to ask questions and get tips from leading law school deans and industry professionals on how to: 
Move through the law school application process
Take the LSAT
Seek financial aid and gauge affordability
Find out what law schools are really looking for
Choose a school that's right for you
And more!
Joining the discussion were:
Dean Gregory W. Bowman
West Virginia University College of Law
Dean Marcilynn Burke
University of Oregon School of Law
Dean Angela Onwuachi-Willig
Boston University School of Law
Dean Emeritus Ken Randall
President, iLaw
Get access to a free recording of their answers and tips by filling out the form on this page. 
"How to Apply to Law School" from the Deans Tell All series is now available to view.