Real Stories
"I am an advocate for inclusion."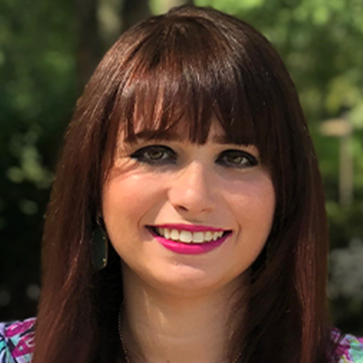 Equal
Access
My Progress
My Story
I'm Florida's first openly autistic attorney. At first, I thought I was going to be a doctor. I thought the coolest thing would be to become an autistic psychiatrist. But six weeks into chemistry, I realized I wasn't passionate about the sciences.
So, I stopped and asked myself, "What is it that I enjoy?" I realized I love helping people, making a difference, writing, and speaking — all things lawyers do. I earned two bachelor's degrees, in criminology and psychology, in three years from the University of Florida, then graduated from the University of Miami School of Law.
How did you choose which area of law to focus on?
For law students and those with disabilities, it's about finding a great fit in terms of the people you work with and the work that you do. After working mostly in antiterrorism litigation, I left the firm I was at to start my own business doing public speaking and consulting on disability and neurodiversity at work. I do plan on jumping back into practice soon.
Do you think there are barriers for people with disabilities who want to pursue legal education?
I remember in my first year of law school, there was a blind student in my section, but she did not return for the second semester — and I wondered why. There aren't a lot of lawyers out there who are open about their disabilities. But I'm hoping to change that.
What would you say to someone with a disability who is considering law school?
If you're thinking about law school, and it's something you're serious about, you should go for it. Law school is not always as accessible as it could be for people with disabilities. However, if more people with disabilities go to law school, and begin working in our communities, they'll be able to create the change we need.
Can you think of anyone who was a strong mentor for you?
I've always had the support of my family, but I didn't know any attorneys with disabilities in law school. Early in my career, I met an attorney with my same diagnosis, and we had a great conversation about practicing as autistic attorneys. It was very meaningful to talk with someone with their own firm who had the same diagnosis as me — it shows we're out there.
How else can you use your law degree?
I'm an autism advocate striving to create change and inclusion for people with disabilities while stressing the importance of neurodiversity in the workplace. As a lawyer, I've noticed that people seem to respect, listen to, and trust me more, which puts me in a position of privilege to give back to my community.
What does being indivisible mean to you?
In terms of disabilities, it means showing up as your full self. Don't hide who you are or act like someone you're not. We need all types of minds to get all kinds of jobs done, so don't try to be the same as your neurotypical or nondisabled counterparts. But if you do choose to disclose your disability, make it clear that it's not everything you are.