Law School Forum in Atlanta
Notice: Several cases of Legionnaires' disease were recently confirmed at the Sheraton Atlanta. Though the Georgia Department of Public Health and Fulton County Board of Health confirmed that the Sheraton Atlanta Hotel was cleared to reopen on August 15, we are relocating the LSAC 2019 Atlanta Law School Forum to the AmericasMart Atlanta.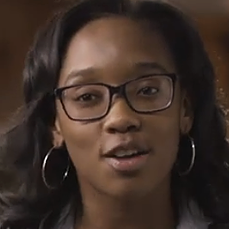 Victoria wanted to make sure a law career was right for her. She taught kindergarten for a year and worked at a local state prosecution office before making the transition to law school. What does she want you to know about her journey? "Hey, I did it, and you can do it too."
Watch Victoria's Story: Discovering the Diverse Possibilities in Life and Law
Why should you attend a Law School Forum?

Meet 1-on-1 with over 180 law schools — view the list of participating schools.
Get advice and interact with experts at exclusive workshops, including:
Forum 101 — learn how to navigate a Law School Forum
About the LSAT — get tips from an actual LSAT writer
Why Law School and Why Now?
The Application Process
Financing a Legal Education
Diversity Information Panel
What Do Lawyers Do?
Workshop for Applicants to LLM Programs
Try out the new Digital LSAT format on a Microsoft Surface Go — the tablet that's used to administer the test.