Law School Forum in Houston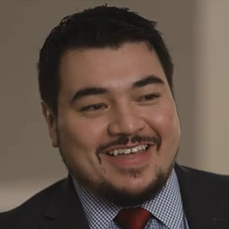 AJ, a mechanical engineering graduate, decided to pursue a law degree because he knows it can open up a lot of doors. He's considering pursuing a career as a partner, as in-house counsel, or even in politics. "I think I'll keep an eye out to see what opportunities there are."
Watch AJ's Story: Discovering the Diverse Possibilities in Life and Law
Why should you attend a Law School Forum?

Meet 1-on-1 with over 100 law schools.
Get advice and interact with experts at exclusive workshops, including:
Forum 101 — learn how to navigate a Law School Forum
About the LSAT — get tips from an actual LSAT writer
Why Law School and Why Now?
The Application Process
Financing a Legal Education
Diversity Information Panel
What Do Lawyers Do?
Workshop for Applicants to LLM Programs
Try out the new Digital LSAT format on a Microsoft Surface Go — the tablet that's used to administer the test.
Law School Forum Updates
We plan to open registration for the Houston Forum on July 10, 2020, but will continue to monitor the COVID-19 situation throughout the summer and fall.
If you would like to be notified about when you can register for this forum, please fill out the form below: