Law School Forum in New York City
Grand Hyatt New York
109 E. 42nd Street
New York, NY 10017
212.883.1234
Get Transportation & Driving Directions
Friday, October 11, 2019
Meet with Law Schools: 1:00 p.m.-6:00 p.m.
Saturday, October 12, 2019
Meet with Law Schools: 11:00 a.m.-4:00 p.m.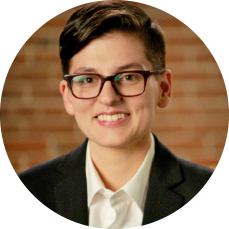 "The conventional law student's kind of a myth. I think there are an infinite number of faces to the law," says Charlie, a law student who believes empathy is the most valuable skill to develop when pursuing a law degree.
Watch Charlie's Story: BE IndiVISIBLE
Why should you attend a Law School Forum?

Meet 1-on-1 with over 180 law schools.
Get advice and interact with experts at exclusive workshops, including:
Forum 101 — learn how to navigate a Law School Forum
About the LSAT — get tips from an actual LSAT writer
Why Law School and Why Now?
The Application Process
Financing a Legal Education
Diversity Information Panel
What Do Lawyers Do?
Workshop for Applicants to LLM Programs
Try out the new Digital LSAT format on a Microsoft Surface Go — the tablet that's used to administer the test.