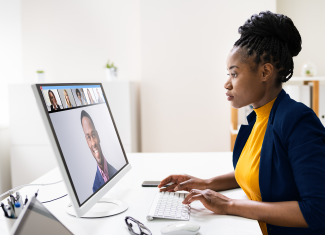 On the day of the forum, on-demand educational opportunities and resources will become available to all forum registrants through the digital forum platform. These include prerecorded workshops covering topics such as Financing a Legal Education in the U.S. and the LSAT®, as well as downloadable resources provided by law schools and LSAC.
Forum registrants will be able to access these workshops and resources through the "On-Demand Workshops and Resources" link, available on the Forums page of their LSAC online accounts. These resources will be available at any time throughout the rest of the 2021-22 LSAC Law School Forum season.
Forum 101
25-minute recording
To get the most out of the digital forum experience, start with this on-demand workshop. You'll get tips for how to have productive, informative conversations with law school representatives in a digital format. You'll also learn how to navigate the Resource Center to maximize your time with the experts.
Financing a Legal Education in the U.S.
25-minute recording
How do I pay for law school? How can I minimize my student loan debt? Get answers in this on-demand financial aid workshop presented by Jeff Hanson, a financial aid expert who has helped students navigate borrowing and repaying student loans for more than 20 years. You'll find out about what aid is available, how the loan application process works, who qualifies for federal loan programs, what constitutes "creditworthiness," and the implications of future indebtedness.
About the LSAT
25-minute recording
In this prerecorded workshop, a member of LSAC's test development staff will provide a brief overview of the test. The workshop will provide insight into the different question types and how to approach them, as well as basic suggestions on how to best prepare for the LSAT, including information about free, personalized online LSAT prep developed by LSAC and Khan Academy. Additionally, you will hear about LawHub — LSAC's educational platform offering test prep and other tools to assist you in your legal education journey.
During the digital forums, this session will also be offered live at 3:30 p.m. ET. To get answers to your LSAT-related questions, attend the session live or visit the LSAC LawHub® & LSAT Information Booth.
LLM Workshop
25-minute recording
This prerecorded session will answer key questions about international LLM programs and the application process. The speakers are admission officers at U.S. law schools who have experience advising candidates who were trained outside the United States. Workshop attendees will learn how best to research and identify LLM programs that fit their needs, obtain advice on completing the application process, explore financing the cost of an LLM program, and preview the process for qualifying for a bar exam.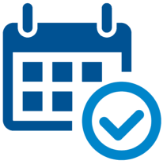 2021-22 Forum Dates
Friday,

September 10

– Digital
Register by Sept. 8
Saturday,

September 25

– Chicago
Register by Sept. 23
Friday,

October 8

– San Francisco
Register by Oct. 6
Friday,

October 22

– Atlanta
Register by Oct. 20
Friday,

November 5

– New York
Register by Nov. 3
Saturday,

November 6

– New York
Register by Nov. 4
Saturday,

November 13

– Los Angeles
Register by Nov. 11
Saturday,

December 4

– Digital
Register by Dec. 2
Saturday,

February 5

– Digital
Register by Feb. 3