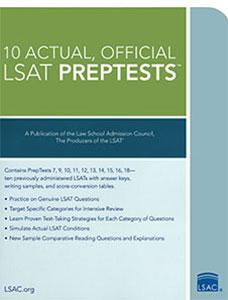 This essential LSAT preparation tool encompasses PrepTests 7, 9–16, and 18.
For pure practice at an unbelievable price, you can't beat the 10 Actual series. Each book includes
10 previously administered LSATs
an answer key for each test
a writing sample for each test
score-conversion tables
LSAT PrepTest books are available from your favorite bookseller.
IndieBound.org
Barnes & Noble
Amazon