View the Webinar:
Law School Admission in the Time of COVID-19 —
December 10, 2020
On Thursday, December 10, LSAC President and CEO Kellye Testy moderated a panel on which Judge Humetewa and Justice Whitener shared their personal journeys to the judiciary. Ms. Ingram added to the conversation with her experience and perspective as a representative of the law school admission community. Together, the panelists addressed questions such as:
What should candidates consider as they are applying to and choosing a law school?
What is the value of pursuing clerkships and other opportunities to prepare for a career in law?
What is it like to work in the judiciary and what is top of mind given the many issues we face as a nation?
What advice would you give to students from underrepresented groups who are pursuing law?
There was a Q&A session toward the end of the webinar.
Panelist Bios
Judge Diane Humetewa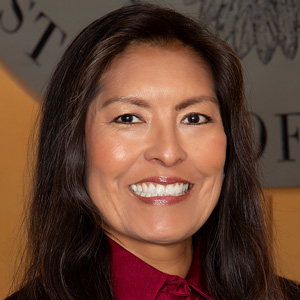 In 2014, Judge Diane Humetewa was appointed as a federal judge for the U.S. District Court for the District of Arizona by President Barack Obama, an appointment that was unanimously approved by the Senate. She is the first Native American woman to hold the position of federal judge in U.S. history. Judge Humetewa's career in public service began at the U.S. attorney's office in Arizona, where she worked as a victims' rights advocate. While in this position, peers encouraged her to attend law school based particularly on her work representing and communicating with Native crime victims.
In 1993, upon graduation from Arizona State University College of Law (now Sandra Day O'Connor College of Law), Judge Humetewa served as deputy counsel for the U.S. Senate Committee on Indian Affairs and then as counsel to the deputy attorney general for the U.S. Department of Justice's Office of Tribal Justice. In 1997, she returned to Arizona, where she served for over a decade in various positions. From 2007-09, she served as the United States Attorney for the District of Arizona. She has also taught as a professor of practice at Arizona State University, served as special advisor to the president and special counsel in ASU's Office of General Counsel, and worked in private practice.
A member of the Hopi tribe, Humetewa has also served both as judge for the Hopi Appellate Court and as acting chief prosecutor for the Hopi Tribe in Keams Canyon, Arizona.
Justice G. Helen Whitener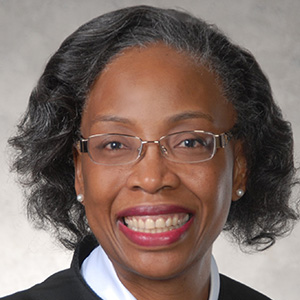 Justice G. Helen Whitener served as a Pierce County Superior Court judge until her appointment to the Washington State Supreme Court in April of 2020. Governor Jay Inslee appointed her to the Pierce County Superior Court in 2015 and she was elected to her position in 2015 and was re-elected to a full term in 2016.
Prior to serving on the Superior Court bench, Justice Whitener served as a judge on the Washington State Board of Industrial Insurance Appeals and as a pro-tem judge in Pierce County District Court and the City of Tacoma Municipal Court. Before becoming a judge, Justice Whitener litigated both civil and criminal cases for 14 years as first a prosecutor and defense attorney and later as a managing partner of the law firm of Whitener Rainey Writt PS.
Justice Whitener is well recognized by the legal community for her commitment to justice and equity. She is the first Black woman to serve on the Washington Supreme Court, the fourth immigrant-born Justice, and the first openly gay Black LGBT judge in the state of Washington. She earned her BA in business administration and international marketing from Baruch College, New York, and received her JD from Seattle University School of Law.
Monica Ingram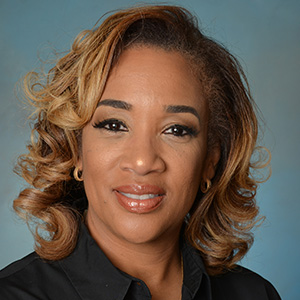 Monica Ingram is associate dean of admissions and financial aid at Cornell Law School. She earned her BA magna cum laude at Grambling State University and her JD from The University of Texas. Dean Ingram practiced law in the area of public education prior to becoming an admissions professional. She served as the assistant dean of admissions and financial aid at The University of Texas School of Law from 2002 until 2015 when she joined Cornell Law School's senior leadership team.
Like many of us, she is committed to public service and volunteerism. Dean Ingram has served on various boards including the Law School Admission Council, St. James Episcopal School Board, and the Austin Children's Shelter, and as an American Corporate Partners (ACP) mentor to transitioning military service members. In 2016, she was appointed to the American Bar Association's Data Policy and Collection Committee on which she served until its dissolution in 2018. She currently volunteers her time as a member of Cornell University's Title IX Hearing Board.