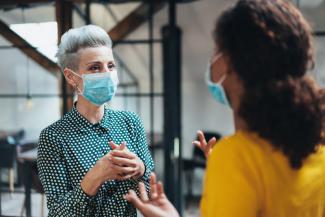 JD Programs | LLM, Master's, and Certificate Programs
At the in-person Los Angeles LSAC Law School Forum, you'll have the opportunity to connect directly with representatives from more than 100 law schools. The connections you make at the forum can help you determine which school is the best fit for you. 
You'll be able to visit with law school representatives during the time frame you selected during the registration process. Entry-time options include 9 a.m. to 10:45 a.m., 11 a.m. to 12:45 p.m., 2 p.m. to 3:45 p.m., and 4 p.m. to 6 p.m.
Please note: Table numbers are subject to change. Please check back the night before the forum for final table assignments.
JD Programs
| Law School | State | Table Number for Schools |
| --- | --- | --- |
| The University of Akron School of Law | OH | 461 JD |
| Albany Law School | NY | 405 JD |
| American University Washington College of Law | DC | 206 JD |
| Appalachian School of Law | VA | 304 JD |
| The University of Arizona James E. Rogers College of Law | AZ | 350 JD |
| University of Arkansas at Little Rock, William H. Bowen School of Law | AR | 207 JD |
| Atlanta's John Marshall Law School | GA | 213 JD |
| Ave Maria School of Law | FL | 205 JD |
| Baylor University School of Law | TX | 562 JD |
| Belmont University College of Law  | TN | 261 JD |
| Boston College Law School | MA | 307 JD |
| Boston University School of Law | MA | 564 JD |
| Brigham Young University—J. Reuben Clark Law School | UT | 357 JD |
| Brooklyn Law School | NY | 204 JD |
| University of California, Berkeley, School of Law | CA | 150 JD |
| University of California, Davis School of Law (King Hall) | CA | 214 JD |
| University of California Hastings College of the Law | CA | 200 JD |
| University of California, Irvine School of Law | CA | 300 JD |
| University of California at Los Angeles (UCLA) School of Law | CA | 164 JD |
| California Western School of Law | CA | 314 JD |
| Campbell University, Norman Adrian Wiggins School of Law | NC | 156 JD |
| Capital University Law School | OH | 502 JD |
| Benjamin N. Cardozo School of Law, Yeshiva University | NY | 262 JD |
| Case Western Reserve University School of Law | OH | 455 JD |
| The Catholic University of America, Columbus School of Law | DC | 163 JD |
| Chapman University Dale E. Fowler School of Law | CA | 400 JD |
| Chicago-Kent College of Law, Illinois Institute of Technology | IL | 406 JD |
| University of Colorado Law School | CO | 358 JD |
| UConn School of Law | CT | 512 JD |
| Creighton University School of Law | NE | 460 JD |
| University of Denver Sturm College of Law | CO | 450 JD |
| DePaul University College of Law | IL | 559 JD |
| Drexel University Thomas R. Kline School of Law | PA | 412 JD |
| Duke University School of Law | NC | 162 JD |
| Emory University School of Law | GA | 509 JD |
| Fordham University School of Law | NY | 264 JD |
| George Mason University, Antonin Scalia Law School | VA | 457 JD |
| The George Washington University Law School | DC | 507 JD |
| Georgetown University Law Center | DC | 550 JD |
| Georgia State University College of Law | GA | 401 JD |
| Golden Gate University School of Law | CA | 565 JD |
| Gonzaga University School of Law | WA | 153 JD |
| University of Hawai'i at Manoa | William S. Richardson School of Law | HI | 464 JD |
| Hofstra University—Maurice A. Deane School of Law | NY | 363 JD |
| University of Idaho College of Law | ID | 256 JD |
| University of Illinois College of Law | IL | 463 JD |
| Indiana University Maurer School of Law—Bloomington | IN | 359 JD |
| The University of Iowa College of Law | IA | 209 JD |
| The University of Kansas School of Law | KS | 259 JD |
| Lewis & Clark Law School | OR | 505 JD |
| Liberty University School of Law | VA | 404 JD |
| Louisiana State University, Paul M. Hebert Law Center | LA | 459 JD |
| Loyola Law School, Loyola Marymount University | CA | 414 JD |
| Marquette University Law School | WI | 553 JD |
| University of Maryland Francis King Carey School of Law | MD | 501 JD |
| University of Massachusetts School of Law—Dartmouth | MA | 413 JD |
| McGeorge School of Law, University of the Pacific | CA | 514 JD |
| Melbourne Law School, The University of Melbourne | VIC | 258 JD |
| University of Miami School of Law | FL | 309 JD |
| The University of Michigan Law School | MI | 160 JD |
| Michigan State University College of Law | MI | 251 JD |
| University of Minnesota Law School | MN | 355 JD |
| The University of Mississippi School of Law | MS | 212 JD |
| Mitchell Hamline School of Law | MN | 551 JD |
| University of Montana—Alexander Blewett III School of Law | MT | 508 JD |
| University of Nebraska College of Law | NE | 202 JD |
| University of Nevada, Las Vegas, William S. Boyd School of Law | NV | 250 JD |
| New England Law | Boston | MA | 155 JD |
| University of New Hampshire Franklin Pierce School of Law | NH | 158 JD |
| New York Law School | NY | 513 JD |
| University of North Carolina School of Law | NC | 260 JD |
| North Carolina Central University School of Law | NC | 402 JD |
| Northeastern University School of Law | MA | 556 JD |
| Northwestern Pritzker School of Law | IL | 201 JD |
| Notre Dame Law School | IN | 456 JD |
| Nova Southeastern University—Shepard Broad College of Law | FL | 506 JD |
| The Ohio State University Moritz College of Law | OH | 362 JD |
| Oklahoma City University School of Law | OK | 352 JD |
| University of Oregon School of Law | OR | 157 JD |
| The Pennsylvania State University, Dickinson Law | PA | 302 JD |
| The Pennsylvania State University, Penn State Law | PA | 454 JD |
| Pepperdine University Rick J. Caruso School of Law | CA | 500 JD |
| University of Richmond School of Law | VA | 311 JD |
| Roger Williams University School of Law | RI | 353 JD |
| St. John's University School of Law | NY | 159 JD |
| Saint Louis University School of Law | MO | 305 JD |
| St. Mary's University School of Law | TX | 504 JD |
| St. Thomas University College of Law | FL | 409 JD |
| Samford University, Cumberland School of Law | AL | 161 JD |
| University of San Diego School of Law | CA | 558 JD |
| University of San Francisco School of Law | CA | 458 JD |
| Santa Clara University School of Law | CA | 407 JD |
| Seattle University School of Law | WA | 364 JD |
| Seton Hall University School of Law | NJ | 452 JD |
| SMU Dedman School of Law | TX | 303 JD |
| University of South Carolina School of Law | SC | 203 JD |
| University of South Dakota Knudson School of Law | SD | 211 JD |
| South Texas College of Law Houston | TX | 253 JD |
| University of Southern California, Gould School of Law | CA | 557 JD |
| Southern University Law Center | LA | 154 JD |
| Southwestern Law School | CA | 308 JD |
| Stetson University College of Law | FL | 151 JD |
| Suffolk University Law School | MA | 210 JD |
| Temple University—James E. Beasley School of Law | PA | 510 JD |
| University of Tennessee College of Law | TN | 403 JD |
| The University of Texas School of Law | TX | 453 JD |
| Texas A&M University School of Law | TX | 411 JD |
| Texas Southern University—Thurgood Marshall School of Law | TX | 263 JD |
| Texas Tech University School of Law | TX | 301 JD |
| The University of Toledo College of Law | OH | 254 JD |
| University of Illinois Chicago School of Law | IL | 356 JD |
| University of Utah S.J. Quinney College of Law | UT | 408 JD |
| Vermont Law School | VT | 560 JD |
| Wake Forest University School of Law | NC | 252 JD |
| Washburn University School of Law | KS | 451 JD |
| University of Washington School of Law | WA | 354 JD |
| Washington University School of Law | MO | 152 JD |
| Wayne State University Law School | MI | 511 JD |
| Western Michigan University Thomas M. Cooley Law School | MI | 410 JD |
| Western New England University School of Law | MA | 310 JD |
| Western State College of Law at Westcliff University | CA | 208 JD |
| Willamette University College of Law | OR | 462 JD |
| William & Mary Law School | VA | 561 JD |
| University of Wisconsin Law School | WI | 306 JD |
| University of Wyoming College of Law | WY | 255 JD |
LLM, Master's, and Certificate Programs
| Law School | State | Table Number for Schools |
| --- | --- | --- |
| Albany Law School | NY | 405 LLM |
| Boston College Law School | MA | 307 LLM |
| Boston University School of Law | MA | 564 LLM |
| Benjamin N. Cardozo School of Law, Yeshiva University | NY | 262 LLM |
| DePaul University College of Law | IL | 559 LLM |
| Emory University School of Law | GA | 509 LLM |
| Georgia State University College of Law | GA | 401 LLM |
| Golden Gate University School of Law | CA | 565 LLM |
| Hofstra University—Maurice A. Deane School of Law | NY | 363 LLM |
| The University of Iowa College of Law | IA | 209 LLM |
| University of Maryland Francis King Carey School of Law | MD | 501 LLM |
| Melbourne Law School, The University of Melbourne | VIC | 258 LLM |
| Michigan State University College of Law | MI | 251 LLM |
| New England Law | Boston | MA | 155 LLM |
| Northwestern Pritzker School of Law | IL | 201 LLM |
| University of Richmond School of Law | VA | 311 LLM |
| Saint Louis University School of Law | MO | 305 LLM |
| St. Thomas University College of Law | FL | 409 LLM |
| University of San Diego School of Law | CA | 558 LLM |
| University of San Francisco School of Law | CA | 458 LLM |
| Santa Clara University School of Law | CA | 407 LLM |
| Seton Hall University School of Law | NJ | 452 LLM |
| Texas Southern University—Thurgood Marshall School of Law | TX | 263 LLM |
| University of Utah S.J. Quinney College of Law | UT | 408 LLM |
| Vermont Law School | VT | 560 LLM |
| Wake Forest University School of Law | NC | 252 LLM |
| Washburn University School of Law | KS | 451 LLM |
| Western Michigan University Thomas M. Cooley Law School | MI | 410 LLM |
| Western New England University School of Law | MA | 310 LLM |
| Willamette University College of Law | OR | 462 LLM |