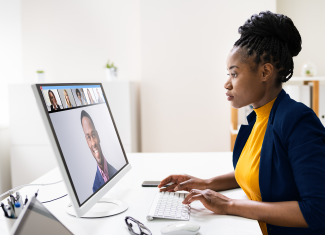 Admission Reps | Resource Center | Live Workshops | On-Demand Workshops
Law School Admission Representatives
From 3 p.m. to 6 p.m. ET on digital forum days, you'll have the unique opportunity to speak with representatives from more than 100 law schools from around the country. Booth representatives will be available to answer your questions one-on-one via chat, video, or phone.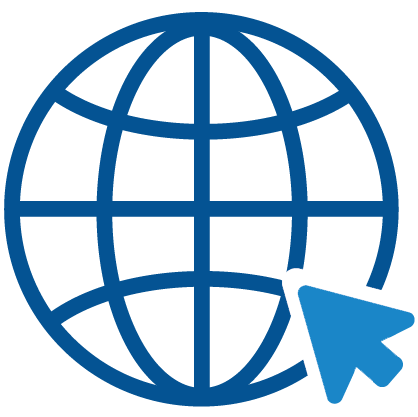 International students will also have the opportunity to connect with law schools during LSAC's LLM-only forum on September 16, from 6 a.m. to 9 a.m. ET. Check this time zone calculator
to see the corresponding times in your country. These hours offer an expanded opportunity for those located outside the U.S. and Canada to meet with law school representatives at a more convenient time.
Resource Center
The Resource Center will be open from 3 p.m. to 6 p.m. ET on digital forum days.
In the Resource Center, you can get your questions answered and speak with experts on the following topics:
Diversity Resources — Representatives from LSAC's Diversity, Equity, and Inclusion team will be available to answer your questions.
Financial Aid/Financing a Legal Education — Financial aid experts can answer your questions and provide advice on your unique situation.
LSAC Information — Learn about the services that LSAC offers to help you succeed at every step in your law school journey. Get insights about the admission process.
LSAC LawHub® & LSAT Information — Speak with an actual LSAT test developer and get answers to your questions about testing accommodations and more. Learn about LawHub, LSAC's educational platform offering test prep and other services to assist you along your legal education journey from prelaw to practice.
Prelaw Advisement — Prelaw advisors will be available to answer your questions about how you can start preparing for law school during your undergraduate years.
LLM & Graduate Law Programs — Obtain information about LLM, master's, and certificate programs offered by law schools. Offerings include programs for JD graduates and practicing lawyers, as well as programs for people who do not intend to practice law, but want to master legal principles.
Live Workshops
You can attend these workshops live on digital forum days during the times scheduled below. Workshops with a globe icon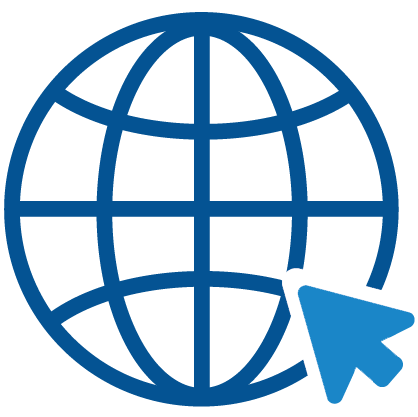 are available during the September 16 LLM-only forum.

(
available at the LLM-only forum
)
LLM Workshop
September forum only: every half hour from 6 a.m. to 8:30 a.m. ET
This session will answer key questions about international LLM programs and the application process. The speakers are admission officers at U.S. law schools who have experience advising candidates who were trained outside the United States. Workshop attendees will learn how best to research and identify LLM programs that fit their needs, obtain advice on completing the application process, explore financing the cost of an LLM program, and preview the process for qualifying for a bar exam.
The U.S. JD Application Process
2 p.m. to 2:25 p.m. ET
5 p.m. to 5:25 p.m. ET
The prospect of applying to law school can feel daunting. This live workshop will break down the process for you into a series of manageable steps. Learn about basics such as self-assessment, scheduling and timing, the LSAT, the LSAC Credential Assembly Service (CAS), personal statements, letters of recommendation, school visits, and the decision-making process.
Diversity Information Panel
2:30 p.m. to 2:55 p.m. ET
5:30 p.m. to 5:55 p.m. ET
Many law schools are committed to advancing diversity, equity and inclusion. Diversity may include, but is not limited to, such characteristics as race and ethnicity, sexual orientation, disability, and socioeconomic status. Creating diverse law school classes enriches both the classroom experience and the legal profession. The Diversity Information Panel will be offered live and is an opportunity for students from underrepresented backgrounds to get general advice about admission policies, application procedures, and navigating the law school experience. 
About the LSAT
3:30 p.m. to 3:55 p.m. ET
Also available on demand in a prerecorded format
A member of LSAC's test development staff will provide a brief overview of the test. The workshop will provide insight into the different question types and how to approach them, as well as basic suggestions on how to best prepare for the LSAT, including information about free online personalized LSAT prep developed by LSAC and Khan Academy. This session will be offered live, giving you a chance to ask questions, as well as on demand, in a prerecorded format.
A Tour of LSAC LawHub®
4:00 p.m. to 4:30 p.m. ET
At LSAC, we believe everyone should have the support they need to succeed on their journey to law school and beyond. Collin Takita, Director of Prelaw Learning, will give a live overview of the resources you can find at LSAC LawHub, including exclusive programming, LSAT prep, and tools that can help you understand your fit for law and make strategic choices about where to attend law school.
On-Demand Workshops
Additional educational opportunities and resources are available in the digital forum platform at any time during the event. These include on-demand workshops covering topics such as Financing a Legal Education in the U.S., the LSAT, and more. You can also access downloadable resources provided by law schools and LSAC.  
Starting on your forum date, you'll be able to access these workshops and resources through the "On-Demand Workshops and Resources" link, available on the Forums page of your LSAC online account. These resources will be available at any time throughout the rest of the 2022-2023 LSAC Law School Forum season.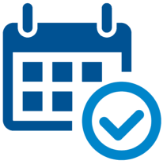 2022-23 Digital Forum Dates
September 16

—

LLM-only
Register by Sept. 14
October 22

—

JD-focused
Register by Oct. 20
November 19

—

JD-focused
Register by Nov. 17
February 3

—

JD-focused
Register by Feb. 1
Meet with law school reps from 3 p.m. to 6 p.m. ET
Attend live workshops from 2 p.m. to 6 p.m. ET
JD candidates – Log in to register
LLM, master's, and certificate candidates – Log in to register
Please note: An LSAC account is required for forum registration.