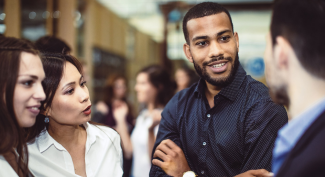 Explore your options at LSAC's free Law School Forums
The LLM, or Master of Laws, helps lawyers expand their knowledge, study a specialized area of law, and, if they have earned a law degree outside the United States, sit for a bar exam in some U.S. jurisdictions. It can be valuable for a variety of legal professionals, including those who want to earn a U.S. law degree and return to their home country, lawyers from other countries who wish to practice in the U.S., and J.D. graduates in the U.S. who want to enhance their legal credentials with an advanced or specialized law degree.
September LSAC Digital Law School Forum
September 14, 2023 / 6 a.m. to 9 a.m. ET
Register by September 12
Check Your Time Zone
The September Digital LLM Forum offers a unique opportunity for you to meet with representatives from U.S. law schools that offer LLM degree programs.
✓ Meet with law school reps from 6 a.m. to 9 a.m. ET
✓ Receive advice on applying to LLM programs in the United States
✓ Attend a workshop
Register for the Forum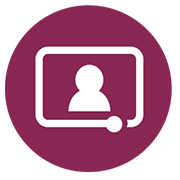 Online event
About the LLM Workshop
This pre-recorded workshop runs every half hour from 6 a.m. to 8:30 a.m. ET
This session will answer key questions about international LLM programs and the application process. The speaker is an experienced U.S. law school admission officer knowledgeable in advising internationally trained attorneys who are seeking a U.S. law degree. Workshop attendees will learn how best to research and identify LLM programs that fit their needs, obtain advice on completing the application process, explore financing the cost of an LLM program, and preview the process for qualifying for a bar exam.
Other Law School Forum Dates
In addition to the LLM Digital Forum, LSAC also offers in-person forums each year across the United States and Canada. Those interested in an LLM degree are welcome to attend any of our law school forums, and there will be designated times at the in-person forums for you to speak with representatives from LLM programs.
Wednesday, September 20 – Toronto (3:30 – 6 p.m.)
Saturday, September 23 – Chicago (1:30 – 4 p.m.)
Saturday, September 30 – Miami (1:30 – 4 p.m.)
Friday, October 6 – Atlanta (3:30 – 6 p.m.)
Friday, October 13 – New York (3:30 – 6 p.m.)
Saturday, October 14 – New York (1:30 – 4 p.m.)
Saturday, October 28 – Los Angeles (1:30 – 4 p.m.)
Saturday, November 18 – San Francisco (1:30 – 4 p.m.)
Visit the 2023-2024 LSAC Law School Forums page for the full forum schedule.
Register for the Forums