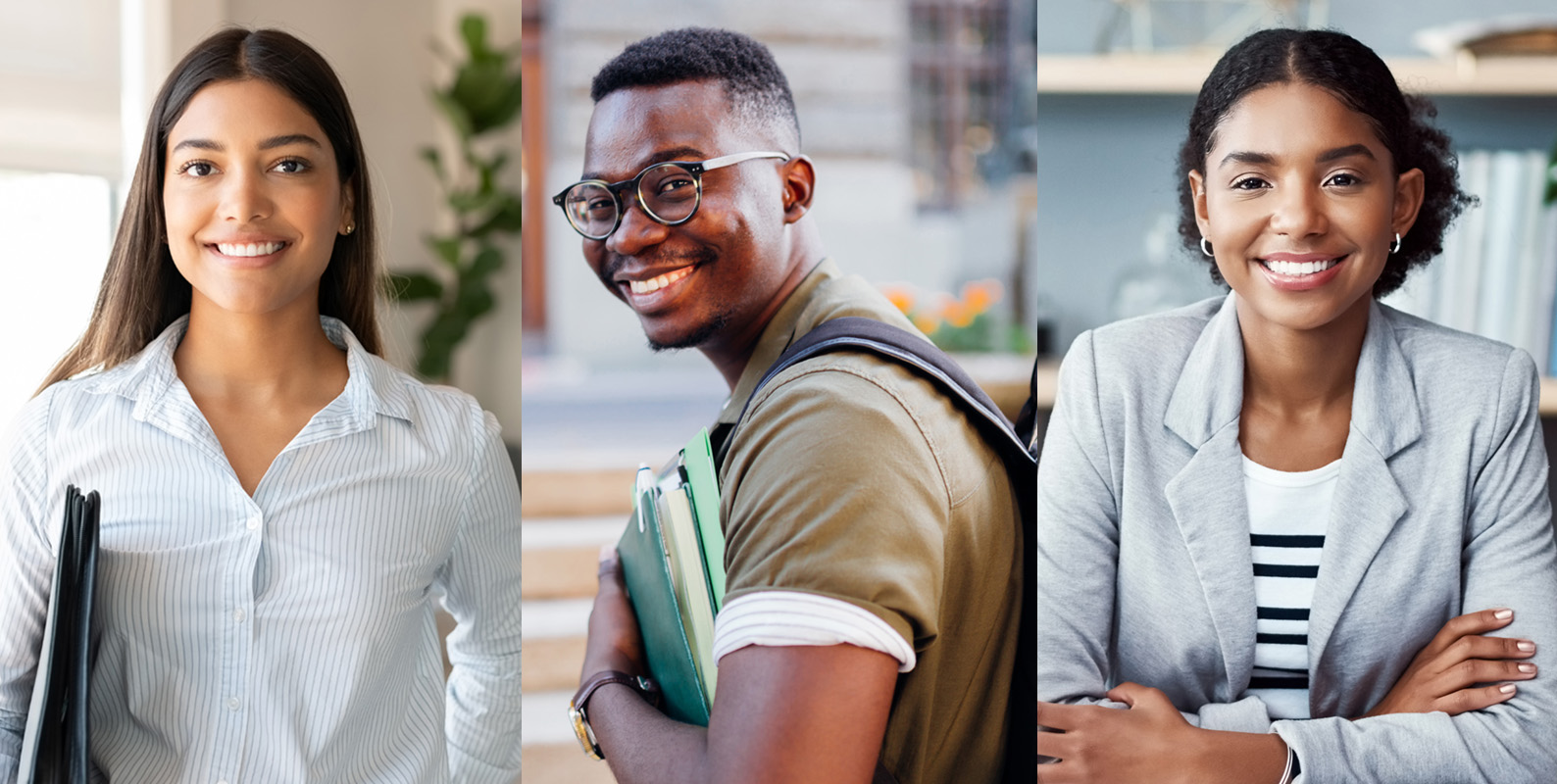 2021-22 LSAC Law School Forums
Hosted by the Law School Admission Council
Don't miss this opportunity to connect with representatives from 100+ law schools in one place.
Discover the Next Step on Your Law School Journey
Each year, LSAC Law School Forums serve as invaluable opportunities for candidates to learn about law school and connect with law school representatives. By attending an LSAC Law School Forum — whether in-person or online — you'll be able to connect directly with law school representatives from across the country, learn about financial aid and the law school admission process, and get answers to any questions you may have.
If you're thinking about law school, we encourage you to attend one — or multiple! — of these engaging live events. Candidates interested in JD and LLM programs, as well as those who are considering law-related master's degrees and certificate programs, are encouraged to attend.
✓ Meet with admission professionals from 100+ law schools
✓ Attend live workshops where you can get your questions answered
✓ Learn about the LSAT® directly from LSAC's test developers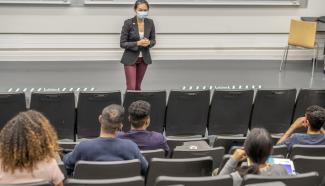 2021-22 Event Schedule
Please note: To attend a 2021-22 LSAC Law School Forum, you must register at least two days prior to the forum date.
When registering for in-person forums, you'll be asked to choose an entry time slot. Your forum-day event schedule will differ depending on the time slot you choose. Learn more about Forum-Day Entry Time Schedules.
Connect with us for the most up-to-date information about #lawschoolforums:
COVID-19 Safety Measures for In-Person Forums
Last updated September 2, 2021
With your health and safety being of the utmost importance, the LSAC Law School Forums have been designed with COVID-19 safety protocols in mind. At the present time, LSAC plans to implement the safety guidelines listed below at the 2021-22 LSAC Law School Forums.
However, please note that LSAC is continually reviewing health and safety guidelines as they relate to public health recommendations. These protocols will evolve along with current conditions and guidance from the CDC and other state and local health agencies. Please check this page regularly for updates.
In addition, please be aware that LSAC may cancel any/all in-person LSAC Law School Forums if LSAC determines that cancellation is warranted due to any safety concerns.
Please note: By attending an LSAC Law School Forum, you agree to abide by all applicable health and safety-related protocols. People who don't comply with the guidelines will be asked to leave.
Entry Times
In order to reduce the number of people in close proximity, LSAC is limiting the number of people that can be in the forum hall at any given time. To accomplish this, in-person forum attendees will be asked to choose from one of four time slot options during the registration process. You'll be able to visit with law school representatives during the time frame you select. These varied entry times will provide for a smooth and safe experience for attendees as we strive to comply with social distancing protocols in the forum's physical space.
Entry-time options include 9 a.m. to 10:45 a.m., 11 a.m. to 12:45 p.m., 2 p.m. to 3:45 p.m., and 4 p.m. to 6 p.m.
You may arrive at the forum venue 90 minutes prior to the start of your time slot, but you may not visit with law schools until your assigned entry time begins. An educational workshop will be available one hour prior to each entry start time. Your opportunity to visit with law schools will conclude at the end of your time slot.
If you'd like to bring a guest, please choose the final time slot of the day. 
View the full in-person forum event schedule
Vaccinations/Negative Testing Verification
All in-person forum participants will be required to provide proof of full COVID-19 vaccination or show a negative COVID test taken within 72 hours of entering the event. Vaccines.gov
 offers more information if you're interested in learning about the COVID-19 vaccine or how to schedule your vaccination. This CDC page
 outlines what is meant by "fully vaccinated."
LSAC is working with CrowdPass
 to verify attendee documentation prior to each in-person forum and will soon send a link to the CrowdPass verification site to those who are scheduled to attend in person. LSAC will also accept government-issued health passes, such as the New York State Excelsior pass and California's digital vaccination card, which bears a QR code so it can be authenticated. View the event waiver here.
Social Distancing
Attendees are encouraged to maintain safe distances from law school representatives and one another. LSAC will facilitate social distancing by using modified room layouts, crowd flow management, and physical barriers where appropriate. Presenters will sit at tables that are six feet long, helping to enforce distancing. Floors in front of exhibit tables will be marked with stickers six feet apart, also enforcing social distancing. Additionally, safety reminders, including signage and floor decals, will be posted to reinforce social distancing. The number of people in the exhibit halls will always be far below the room's capacity.
Face Masks
Everyone attending an in-person forum must wear, for the entirety of their time inside the venue, a face mask that covers the nose and mouth. Although we will have disposable masks on site, we encourage attendees to be prepared.
Frequently Asked Questions
What can I do at the LSAC Law School Forums?
Whether you attend the forums in-person or digitally, forum attendees will have the opportunity to: 
Speak directly with law school representatives. At the in-person forums, you can speak with representatives face-to-face during a timed-entry window. At the digital forums, you can speak with representatives in groups or request a private video or chat. 
Get expert advice about financial aid, the LSAT®, and more. 
Watch exclusive educational content. In-person forum attendees are encouraged to attend the Law School Admission Essentials workshop one hour prior to their entry time window. At the digital forums, several live workshops will be available throughout the day. 
Download important resources and access on-demand webinars at any time throughout the rest of the forum season. 
All LSAC Law School Forums are free to attend. We encourage you to register for every forum date that interests you. 
How do I log in to the forum on the day of the event?
Log in to your LSAC account and visit the Forums page. Beneath the "Forums Registered" heading, click the "Access Digital Forum" link. You can then join the event using the email address associated with your LSAC account.
Once you log in to the digital forum platform, you'll be taken to the digital lobby where you can select areas to visit and activities to participate in.
I'm interested in pursuing an LLM, law-related master's degree, or legal certificate program. Are there any forums I can attend?
Anyone interested in pursuing an LLM, master's, or certificate program is welcome to attend any forum! Law school representatives will be available to talk personally with you about the application process for U.S. or foreign-trained LLM candidates. 
LLM workshops will be available for forum registrants to view on-demand in the digital forum platform, and a live Graduate Law Programs Workshop will be available during the digital forums. However, there won't be any LLM, master's, or certificate program workshops at the in- person forums.