Camille deJorna to Join Law School Admission Council
July 24, 2017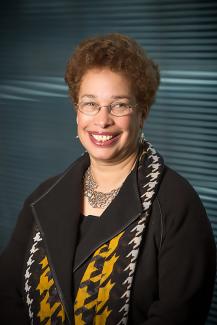 NEWTOWN, PA—Law School Admission Council President and CEO Kellye Testy announced today that Camille deJorna will join LSAC's leadership team effective August 28. She will serve as LSAC's Senior Director for Strategic Initiatives and Global Services.
In making the announcement, Dean Testy said, "Camille's proven commitment to justice and the rule of law, her deep experience in legal education generally (and law school admission in particular), her knowledge about international legal education, and her extensive network of relationships throughout the profession (in the US and around the world) situate her uniquely to help us advance LSAC's mission and service."
Ms. deJorna is currently Associate Deputy Managing Director at the Section of Legal Education and Admissions to the Bar at the American Bar Association. Ms. deJorna has significant leadership experience in admissions and student affairs at the Columbia, Hofstra, and University of Iowa law schools, and served as a volunteer on LSAC's Board of Trustees and several governance committees, including the Minority Affairs Committee. She has spoken nationally and internationally on the subject of diversity and inclusion, and was recently awarded the 2017 Legacy in the Law Award by the Black Women Lawyers Association of Greater Chicago at its 2017 National Summit for Black Women Lawyers. Ms. deJorna was a Root Tilden Scholar at New York University School of Law where she received her JD. She received her BA from Sarah Lawrence College.
About the Law School Admission Council
LSAC's mission is to advance law and justice by encouraging diverse and talented individuals to study law and by supporting their enrollment and learning journeys from prelaw through practice.