The information on this page is valid through the June 2023 LSAT. We'll update this page for the 2023-2024 testing year after the June test.
The LSAT® is a four-section test that is administered through LSAC LawHub® and live remote-proctored via ProctorU. You can take the LSAT at home, or in another quiet, well-lit, private space.
If you're registered for an upcoming LSAT, review the steps below to ensure your test runs smoothly.
Quick Links:
Step 2: Schedule Your Exam Time
Step 3: Familiarize Yourself With the Test Interface
Step 4: Prepare Your Testing Space
Step 1: Check Your Equipment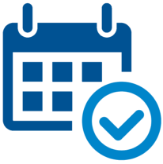 Timeline: Before your administration's assistance request deadline
To take the LSAT, you'll need:
A quiet, well-lit, private room in which to take the test with a table or desk (transparent glass walls are not considered part of a private room and are prohibited)
A laptop or desktop computer with a Windows or Mac operating system and at least 1024 MB of RAM
A webcam and microphone
A strong and stable Internet connection
Google Chrome or Mozilla Firefox web browser
Administrative rights to the computer on which you'll take the test. (This is so you can download the required proctoring software.)
Review Complete LSAT System Requirements
Please note: Other proctoring software applications may interfere or conflict with ProctorU's remote-proctoring software. We highly recommend that other proctoring software and/or extensions be disabled. In particular, please remove the Proctorio extension if you have it installed, as a known issue exists between the ProctorU application and Proctorio.
For questions or issues related to system requirements, please contact ProctorU at 855.772.8678.
Step 2: Schedule Your Exam Time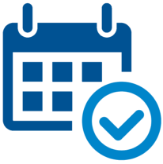 Timeline: Once scheduling sign-up opens
The LSAT is a remotely proctored exam. Before you can test, you'll need to schedule a testing time with ProctorU. On the day scheduling sign-up opens, you'll receive an email from LSACinfo@LSAC.org with more details about how to schedule your exam. (If you do not already have an account with ProctorU, this email will include credentials that you can use to set up your account.)
Test takers who prefer to test at a certain time of day, or who need a specific start time due to other obligations, should schedule their exam time as early as possible after scheduling sign-up opens, as slots are assigned on a first-come, first-served basis.
Please note that scheduling will close at 11:59 p.m. ET, two days before testing begins. If you're unable to schedule your test by this deadline, you can opt to request a test date change (fees may apply) through your LSAC account. Otherwise, your test registration will be automatically withdrawn (without a refund).
If you need assistance scheduling your exam time, please contact ProctorU by phone at 855.772.8678 or through the Live Chat feature available in your ProctorU account. Make sure you clarify your time zone.
Step 3: Familiarize Yourself With the Test Interface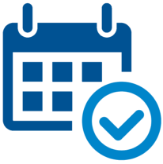 Timeline: About two days before testing begins
The LSAT is administered online through LSAC's LawHub site and proctored remotely by ProctorU. You can log into LSAC LawHub using your LSAC username and password. 
About two days before your LSAT administration begins, please make sure that a new "LSAT" link is available in the left-hand menu of your LawHub account. Selecting this "LSAT" link should bring up a message confirming that you are eligible to take the LSAT. If the "LSAT" entry is not appearing in your LawHub menu, please contact us directly at 1.800.336.3982 or email us at LSACinfo@LSAC.org, with "JUNE LSAT ISSUE" in the subject line of your email.
To familiarize yourself with the content and interface of the LSAT, we recommend using the free Official LSAT PrepTests® that are available through your LSAC LawHub account. LawHub also includes a series of tutorial videos that can help you get better acquainted with the test's format and features.
Please note: Test sections (Analytical Reasoning, Logical Reasoning, and Reading Comprehension) may be presented in any order during your actual LSAT exam, even though the sections in LawHub's LSAT sample tests are always presented in the same order.
Log in to LawHub
ProctorU has created several general videos that illustrate the startup process for any test for which they provide remote proctoring services. These videos are not specific to the LSAT, but they may be useful to you in familiarizing yourself with the startup process:
Watch "At Home Testing With ProctorU"
Watch "Live+ Student Walkthrough"
Step 4: Prepare Your Testing Space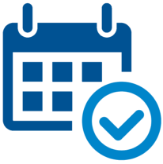 Timeline: Before your scheduled exam time
Before you begin your exam, make sure to have the following:
Your ProctorU username and password
Your LawHub username and password (This is the same username and password you use to access your LSAC online account)
A nondigital

acceptable government-issued photo ID
Your testing space should be a quiet, well-lit, and private work area where you can complete the test without interruption. Please note that transparent glass walls are not considered part of a private room and are prohibited. You may not test in a room where there are tablets, laptops, or additional computers not being used to take the exam.
A hard work surface is required. Ensure that your workspace is clean and clear of all prohibited items.
It is very important to have a strong and stable internet connection in order to have a successful remote-testing experience.
Items Allowed in Your Testing Space
Generally, your desktop must be clear of anything not test-related and should only have:
Five blank sheets of scratch paper (lined, unlined, or graphed)
Valid ID
One or more writing utensils (standard pencil, mechanical pencil, or ink pen, for example)
A highlighter
An eraser (no mechanical erasers or erasers with sleeves)
A pencil sharpener
Tissues
Soft, non-electronic, non-corded/banded, generic foam ear plugs
Beverage in plastic container or juice box (maximum size: 20 oz/591 ml). Aluminum cans are not permitted.
Each of these items must be held up and shown to the proctor during the security check-in procedure. Both sides of each sheet of scratch paper must be shown to the proctor and destroyed in camera view upon test completion.
You may wear an analog (nondigital) wristwatch. The watch may not have a dedicated start/stop functionality independent of telling time, but it may have an altered faceplate and a rotating "diver's" bezel. Timing devices of any other kind, including digital watches, are not permitted.
If you have a medical need for one or more of the following personal medical items during your test, you may have the item(s) with you: non-tinted eyeglasses, hearing aids, medication (e.g., pills, inhaler, insulin/glucose tablets, eye drops), heart monitor, arm or shoulder sling, cast, brace, cane, crutches, walker, wheelchair, insulin pump/glucometer/diabetic supplies, TENS unit, service animal (not comfort animal). No prior authorization is required.
Items Prohibited from Your Testing Space
The following electronic prohibited items must be removed from the room:
More than one cell phone. (One cell phone is allowed for use as a mirror during check-in as instructed by your proctor, but it must be turned off and put away as instructed by the proctor before the test begins.)
Timers of any kind, electronic cigarettes, fitness-tracking devices, digital watches, calculator watches, chronograph watches (digital or nondigital), beepers, pagers, personal digital assistants (PDAs), calculators, cameras, recording devices. (Only analog/nondigital watches are permitted during the test.)
Listening devices (including, but not limited to, headphones, ear buds, air pods, and other electronic listening devices and/or noise-cancelling devices other than generic foam ear plugs), headsets, and iPods and other media players.
Tablets, laptops, personal computers, or any other electronic device not being used to take the test.
Large electronics that are difficult to move, such as TVs and radio/stereo systems, may remain in the room. However, they must be powered down and may not be accessed during the test.
The following nonelectronic prohibited items can remain in the room, but they must be put away and not accessed or referenced during the test:
Briefcases, handbags, or backpacks of any kind.
Hats or hoods, except religious apparel, may not be worn.
Sunglasses or other eyewear with tinted lenses may not be worn.
Books, printed materials, and any notes written before the start of the test.
These lists are not exhaustive. For a complete list of prohibited items, please review the LSAC Candidate Agreement. 
Review the LSAC Candidate Agreement for Complete Information
Step 5: Start Your Exam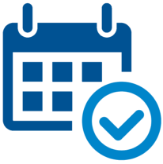 Timeline: Your scheduled exam time
To start your LSAT exam, log in to your ProctorU account at your scheduled exam time. Once logged in, click "Start Session." The system will guide you through the setup process. Then, your proctor will direct you to LSAC's LawHub, where you'll launch the LSAT.
This is important.

Your entire face must be clearly visible throughout the test. Once you begin testing, do not move out of view of the webcam or change working environments until the test is over.
Step-by-Step Instructions for Test Day
Start by logging into your ProctorU account at your scheduled test time, using your ProctorU username and password, at

https://go.proctoru.com

.
Once you have logged into your ProctorU account, click "Start Session."
You will be guided through (1) a system check, to make sure your computer meets the requirements, and (2) a verification of your identity, in which both your face and your Norther American government ID or international passport will be photographed.
Please note that for security purposes all test takers will be required to show their testing desk and room to the proctor using their webcam.
The system will guide you to download and install the ProctorU Logmeinrescue applet on your machine. If your computer has very restrictive settings for downloading/installing software, you may need to adjust them to allow this step to occur. Please note that ProctorU's live proctoring software is only compatible with Microsoft or Mac OS on laptops or desktops. Chromebooks, Linux, and tablets, other than those provided by LSAC, are not compatible. Are you using a work or school computer? You will need administrator rights to download the required software on test day. If you do not have administrator rights, you will need to use another computer. 
Once you have completed these preliminary steps, the proctor will request that you click "Begin Exam," which will launch the LSAC LawHub testing interface.
You will need to log into the LSAC LawHub testing interface using your LSAC username and password.
The proctor will ask you to read the test rules aloud and indicate your agreement by checking an onscreen box.
At this point, the proctor will enter a password indicating you have completed all the required steps, which will activate an LSAT start button on your screen.
When you select the onscreen start button, your LSAT will begin.
Should you encounter any problems during this startup process, you can select ProctorU's "Blue Owl" button to request help or ask your proctor to assist you.
---
If you have any questions about your upcoming LSAT, please consult the LSAT FAQs on our website, call us at 1.800.336.3982, or email us at LSACinfo@LSAC.org.
We wish you the best of luck on your test and encourage you to keep moving forward on your path to a legal education.
Explore This Section