LSAC Can Help Law Schools Meet Their Institutional Goals
LSAC has a decades-long history of successfully working with its member schools. We understand your mission and want to support your success. As we continue to bolster this partnership, we are pleased to introduce a suite of individually tailored services designed to help your school meet its institutional goals. Experts from LSAC Legal Education ConsultingSM will help you:
We Know Law School Admission Inside and Out
We're deeply attuned to the data, trends, cycles, and people shaping the world of legal education. As an active part of the law school community, our work combines data expertise with interpretive insights and understanding, while our protocols ensure the security and integrity of your information.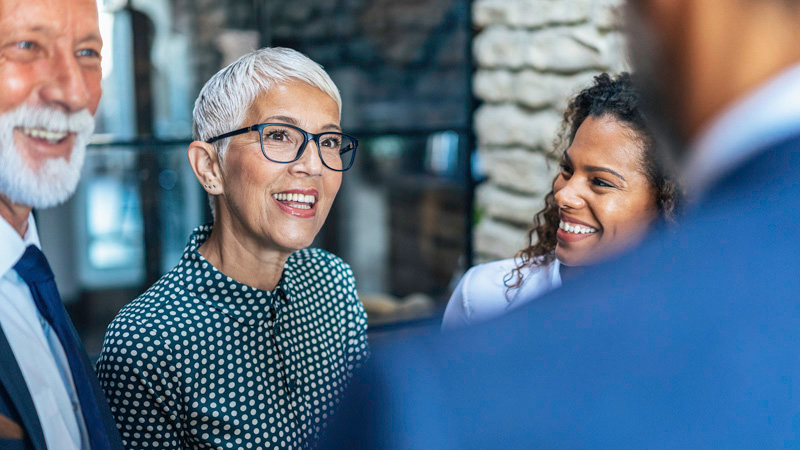 Team-Driven Discovery Focused on Your Objectives
When we meet to discuss your school's unique goals and challenges, we become your partner in developing the best approach to address your priorities and help you reach your goals.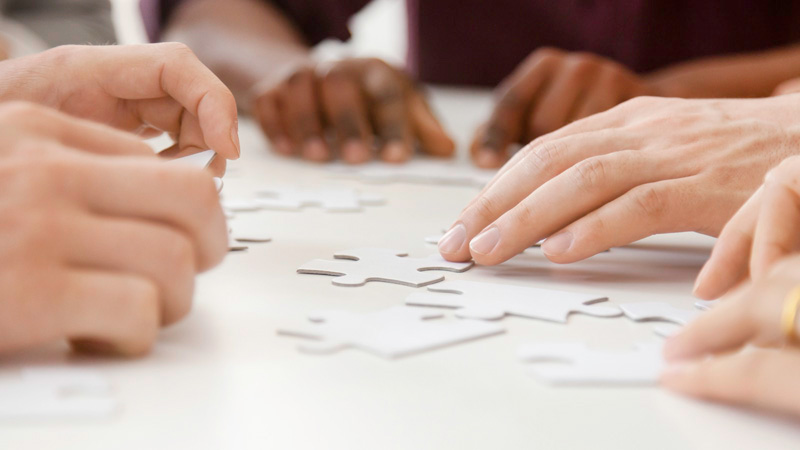 Not a "One Size Fits All" Solution
Knowing that no two law schools are the same, we provide customized solutions to meet your distinct goals and needs.
How We Work with You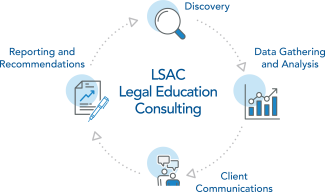 Explore Our Capabilities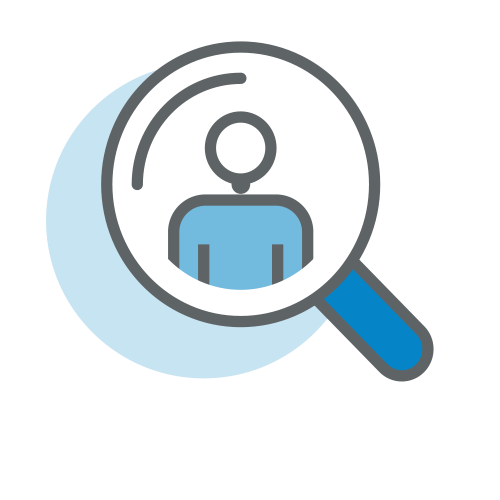 Predictive Enrollment Modeling and Assessment
Increase your confidence in your school's ability to more accurately predict enrollment, including class size, LSAT and GPA medians, and net tuition revenue. We provide solutions that align with the goals of your leadership team.
Key benefits:
Written analysis of past enrollment and scholarship data supplemented with corresponding charts and graphs. (Related spreadsheets are also available.)
Customized models and scholarship grids (printed and electronic) with recommended awards by highest LSAT score and undergraduate GPA.
The ability to select criteria such as part-time, hybrid, in-state, and more.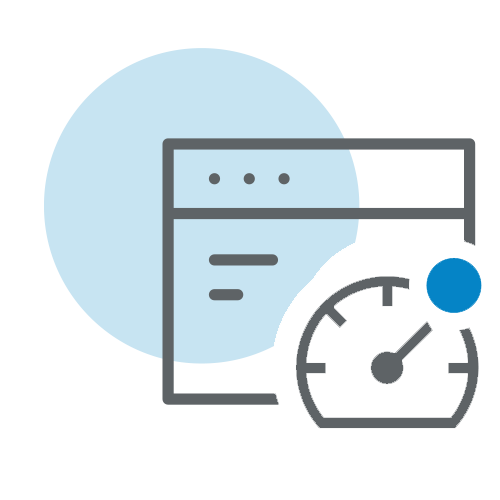 Custom Report Creation and Evaluation
Make better-informed decisions with customized reports and dashboards that condense your vast enrollment information into powerful data analyses and visualizations. The value of your enrollment data multiplies when analyzed in the context of trend comparisons using aggregated regional and national data.
Key benefits:
A customized group of dynamic or static reports in a variety of useful formats, including CSV, XLS, XLSX, and PDF, with filters for ad hoc analysis.
If your school selects a reports subscription model, you will also receive an annual review of your reports, enabling you to make adjustments from year to year.
When you need more than reports, we can work with you to transform your data into compelling stories and actionable insights.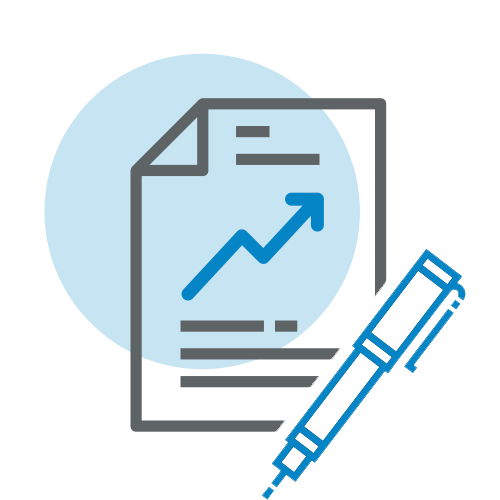 Leadership and Strategy Review
Get a fresh perspective on department procedures, staffing, and policies to understand the skills a leader should possess. We will meet with you to learn more about your current practices and operations, and we can assist in the hiring process for key administrative staff, if needed.
Key benefits:
Written report offering a detailed analysis of job roles and responsibilities, including areas for improvement and recommendations for revisions and restructuring.
Analysis of enrollment management data, including tables and charts, will be included as appropriate.
Extended or ongoing support and guidance are available.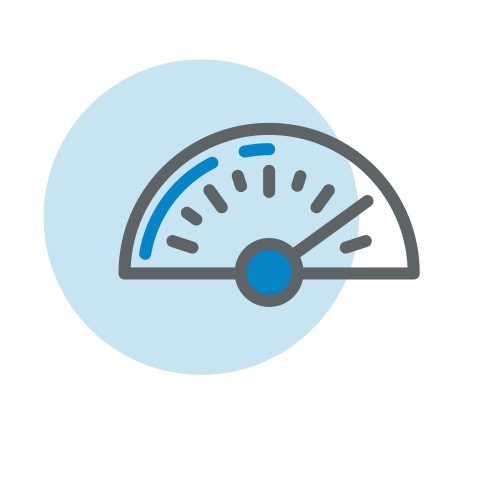 Enrollment Management Accelerator for Deans and Administrators
Take a crash course on enrollment management that is tailored to your school's objectives. Deans and administrators will receive an introduction and guidance on the law school admission process with an emphasis on key areas including admission policies and procedures, financial aid and scholarship awards, and overall best practices.
Key benefits:
One-on-one training, in person or virtual, designed to best meet your needs and objectives.
Related training materials for topics covered.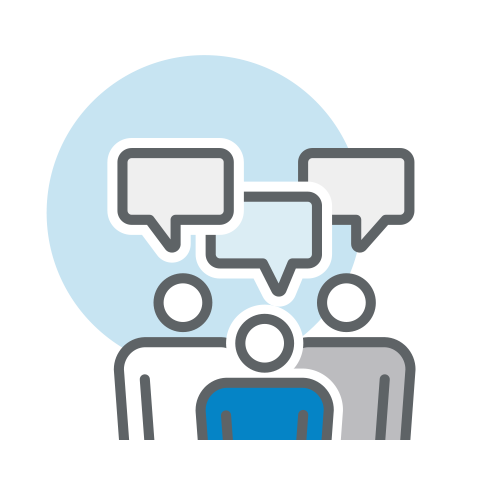 Strategy and Planning Consulting
We will work with you to build a customized strategy to achieve your institutional goals. Our comprehensive approach begins with a discovery discussion about the specific challenges your institution is facing. Topics covered can include enrollment; marketing; diversity, equity, and inclusion; bar passage; strategic planning; rankings; accreditation; and much more.
Key benefits:
A written report of your law school's strengths and opportunities for growth, including detailed analysis, identifying areas for improvement and efficiencies, and recommendations.
Analysis of data, including tables and charts, will be included as appropriate.
A presentation and facilitated discussion with your school's leadership to review our findings, recommendations, and next steps for success.
We're Ready to Work with You
Legal Education Consulting is part of LSAC's commitment to innovation and new offerings to support member law schools. Contact us at LEC@LSAC.org to schedule a no-cost consultative discussion on how we can work together to achieve your admission goals.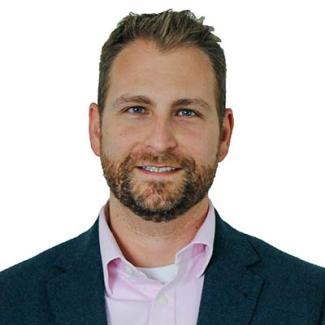 More Resources on LSAC.org
A Deeper Look at Legal Education
Keeping Up to DataSM, a podcast by LSAC, has returned for an all-new season of engaging conversations on the data trends shaping the world of legal education.
Law School Applicants and Applications
Stay up to date with the latest volume data on law school applicants, applications, and LSAT test takers in the U.S. and Canada. Updated daily!