Login or Create Account

Master's Degree Programs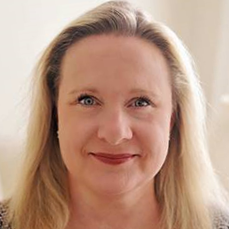 Master's Degrees: Advancing Your Legal Expertise
If you're interested in how the legal system works, but you aren't looking to become a lawyer, a master's degree in law could be for you. This interdisciplinary approach to the law is for people who don't want to practice law but need legal knowledge to get ahead in their chosen profession. A master's program in law can help you learn the intricacies of negotiations and contracts; understand the social, political, and economic impacts of the law; and better navigate legal procedures in certain fields. Some of these programs may complement the legal training students receive with courses from another school or division within the university. 
What You Should Know
Some schools offer a Master of Science in Laws (MSL) degree, while others offer a Master of Legal Studies (MLS) degree, a Juris Master (JM), or some other variation. While there are different names for master's degrees in law, the purpose and curriculum among them are similar. Search for schools that offer master's degrees in law in your free LSAC account.
For individuals who are already established in a profession or are considering a career change, earning a master's degree in law could help them excel at work or earn a promotion.
Rather than requiring three years of study, as a JD does, a master's degree can typically be earned in one year. However, earning a master's degree alone will not allow you to sit for the bar or become an attorney. If these are your goals, you'll need a JD degree — or, in some cases, an LLM degree.
Requirements for admission vary by school, but generally, an undergraduate degree is the main requirement.
Master's degrees in law are increasingly being offered online or on a part-time basis to accommodate the needs of working professionals.
Planning Your Next Steps
Since master's programs require less time and study than a traditional law degree, they hold tremendous value for professionals seeking an edge — particularly if they have no desire to practice law but want to master legal principles and navigate the legal landscape. Consider how a master's degree in law could help your career and give you a new understanding of how the law impacts your profession.
Request More Information: