Login or Create Account

JD Degree Programs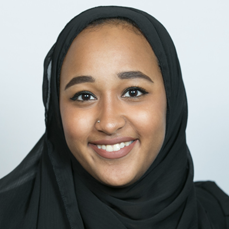 The JD: What Every Lawyer Needs
If you're considering pursuing a Juris Doctor (JD) degree, you aren't alone. Thousands of people in the United States earn a JD every year, and our research shows they do so for a variety of reasons: to help others, to work in an exciting field, or to open doors to a variety of professions, among others. This page includes a summary of the JD degree, as well as resources you can use to plan your journey to law school.
The JD degree is considered to be a "first degree" in law. In other words, if you want to practice law in the United States, you will, in almost all cases, need a JD degree. But a JD isn't just for people who want to become lawyers. Some people use a JD to become a law librarian, enter the world of academia, or go into consulting, among other careers. You might also find it useful if you want to enter politics or do advocacy work. 
What You Should Know
JD degrees are offered by ABA-approved law schools, by schools that are not ABA-approved, and by many law schools in Canada and other countries around the world. Find a law school.
In the U.S., admission to a JD program requires a bachelor's degree. The admission requirements differ in other countries.
Additionally, every school has its own set of requirements. Make sure you know what your schools require so that you can apply efficiently.
Most JD programs are three-year, full-time programs. However, many law schools do offer part-time programs that take approximately four years to complete.
LSAC's flagship exam, the LSAT, is an integral part of the law school admission process in the U.S., Canada, and a growing number of other countries. All ABA-approved law schools accept the LSAT.
Planning Your Next Steps
If you're planning to apply to multiple schools, signing up for LSAC's Credential Assembly Service (CAS) can save you time and work in doing so. When you use this service, you send your transcripts and letters of recommendation to LSAC one time, and we package everything for the schools to which you apply. We will also send updates to your schools when you add items to your file at LSAC.
There also is a way for law schools to find you. LSAC's optional (and free) Candidate Referral Service (CRS) allows you to release information about yourself into a recruitment database that law schools use to reach out to potential applicants based on various characteristics such as undergraduate major and location. You can register for CRS through your free LSAC.org account.
Check out LSAC's JD Application Checklist to get an idea of what else you need to do — and how we can help.
Request More Information: