Diversifying the Legal Profession — One Law Student at a Time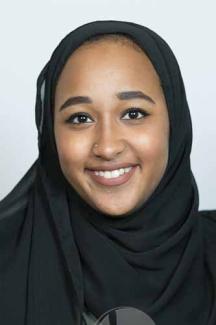 Abyan Gurase knew where she wanted to go; she just didn't know how to get there. "I always knew I wanted to go to law school," says Gurase, who was born in Somalia and came to the United States as a refugee when she was a young child. "But maybe back then, I didn't know what it meant to be a lawyer."
Gurase grew up in Minnesota and attended the University of Minnesota for her undergraduate studies. But she was unsure about the next step. "I didn't understand the law school admission process, and I didn't know anyone who had taken the LSAT or gone to law school," she says.
But then Gurase came across Minnesota Pre-Law Scholars, a summer program at her university that offers participants a free Law School Admission Test preparation class and other valuable insight into a legal education. The program is open to all college students and recent graduates considering law school, but historically underrepresented groups are encouraged to participate. In that vein, it's one of the events sponsored each year by the Law School Admission Council under its Diversity Matters grants, which aim to illustrate why diversity in the legal profession is critical to access to justice for all.
LSAC encourages school participation in this initiative by offering grants that colleges can use to host events targeting prospective law students from underrepresented groups. Every LSAC member school can apply for a grant of up to $3,000 annually. And the results speak for themselves: In 2018, schools utilized more than $100,000 from LSAC's Diversity Matters fund and hosted 161 events, up from 97 in 2016. The number of student participants more than doubled, from 3,339 to 8,120. This means more students are being made aware of the value of a legal education — and of the value of adding their voices to a field where diversity is crucial to understanding the needs of an increasingly diverse base of clients.
To further encourage the hosting of Diversity Matters events, LSAC's annual Diversity Matters Awards honor law schools that demonstrate a high level of outreach to underrepresented racial and ethnic groups, the LGBTQ community, Indigenous People of Canada, and others underrepresented in the legal profession. The awards fall into the categories of Impact (the most event participants from LSAC's target audience), Innovation (the most creativity in the program's agenda), and Justice (connecting participants to criminal justice issues or making an impact in the community), and there are regional honorees as well.
During Minnesota Pre-Law Scholars in the summer of 2015, Gurase and other participants went over every section of the LSAT and took practice tests with an instructor. "We would talk about what we were struggling with, and he would guide us through every step," Gurase says. In addition, the class met with current law students who discussed their own experiences and the application process. And the participants visited a local law firm so they could see lawyers at work.
"Because of the prep part of the program," Gurase says, "my [LSAT] score increased enough that I was able to get into the schools I was considering." She's now in her second year at the University of Minnesota Law School. But the LSAT prep was only part of the program's value, she says: "It helped with teaching us how to market ourselves to law schools, and we kind of knew what law schools were looking for in students. It dispelled some of the misconceptions you get from just looking on the internet or in the media."
Gurase isn't sure about what she'll do with her law degree but hopes to pursue immigration law — and add her voice to a part of the legal profession where diversity is especially important. "The clients people are serving are from diverse backgrounds," she says. "The more diverse the profession becomes, the more we can serve people who need our help."
For more information about the Diversity Matters grant program, and other diversity-supporting grant programs offered by LSAC, visit LSAC Grant Programs.