Tools and Resources to Help You Get Ready
The LSAT was created to promote fairness in law school admission by opening access to all qualified candidates, regardless of their background. At LSAC, we believe that just as legal education should be accessible to all who wish to pursue it, so should affordable, high quality test preparation resources. Our LSAT PrepSM materials enable you to practice with official LSAT content, which means that you will be using authentic test questions and gaining familiarity with the actual test interface. Whether you are just getting started or looking to master specific skills, choose the test preparation approaches that feel most comfortable so you can set yourself up for success.

Research shows that taking more full practice tests is the most effective way to prepare for the LSAT.

James Lorié
Principal Test Developer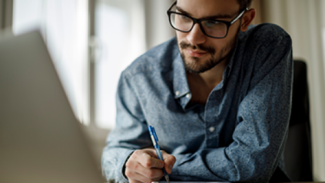 Learn and Develop with
Official LSAT Prep by

Khan Academy

Let Khan Academy diagnose your strengths and areas for improvement to unlock interactive lessons, instructional videos, and a personalized practice plan that start with focused skill practice and lead up to timed full-length practice tests. As you work on improvements, you'll see progress toward your LSAT score goals.
Personalized practice plan
Pacing/scheduling
In-product motivation mechanics
Instant feedback
12 full simulated practice tests
Equivalent of more than 40 tests of real LSAT material in personalized practice system
How-to videos and step by step explanations for every question
Start with Khan Academy

Practice and Build with
Official LSAT Prep® and LawHub Advantage by LSAC LawHubSM

Build test day confidence through unlimited practice that allows you to simulate the test-taking experience. Free access to Official LSAT Prep® is available through your LSAC account.
Full free Official LSAT PrepTests®
Unlimited practice with the authentic test interface
Self-paced and simulated exam modes
Practice test history
Instant scoring feedback
or upgrade to LawHub Advantage for $115...
One-year access to 75+ full LSAT PrepTests®, along with exclusive educational events
Take it with you to any of LSAC's Official LSAT Content Licensees
Learn more about LawHub
More Ways to Access LSAT PrepSM and LawHub Advantage Content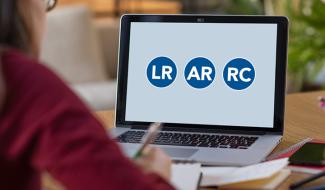 Official LSAT Content Licensees
LSAC provides a comprehensive list of test prep companies that have licensed Official LSAT content. We do not review or audit the performance of individual test prep companies. Many of our licensees offer free or discounted courses to LSAC fee waiver recipients.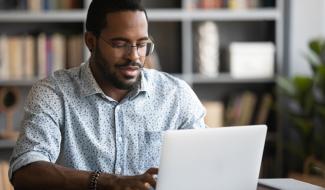 Books and eBooks
LSAC offers a variety of Official LSAT preparation books featuring real test questions, explanations, and advice straight from our team of LSAT test item writers. Available from your favorite bookseller, check out the list of books and ebooks designed to help you understand the test structure and prepare for the different question types.
Frequently Asked Questions

About Testing
What's the best way to prepare for the LSAT?
There is no one right way to prepare for the LSAT, and as you start your preparation, you have various options to consider. If you learn well through self-study, taking practice tests on LSAC LawHub® — or with the extensive library of previously used LSATs that LSAC has published in book form — is a great option. If you believe you'd do better with guided study, there are good commercial preparation courses available. There's also an excellent option for guided study that's 100% free: Official LSAT Prep by Khan Academy
. This Khan Academy Prep platform was developed through a collaborative effort between Khan Academy and LSAC — so you can be confident that it offers great insight into the test!
How far in advance should I start preparing for the LSAT?
Because every test taker is different, there is no single timeline that will be appropriate for everyone. In a lot of ways, the more pertinent issue isn't the "timeline" but rather the "workload." Test preparation involves looking at a lot of LSAT questions to develop familiarity with the test and to hone one's reasoning and reading skills. If you have a schedule that allows you to take on a large test-prep "workload," you might be able to dramatically improve your score in as little as a month. But others may need significantly longer. We often recommend three months as a sort of baseline answer to this question, but you should look closely at your own circumstances when deciding when to begin studying for the LSAT.
Does LSAC recommend taking a commercial prep course?
The vast majority of test takers will benefit from some kind of structured test preparation. But this does not need to involve paying for a commercial prep course. Indeed, many test takers do very well without taking a commercial LSAT prep course. Many test takers achieve success simply through self-study, designing their own study schedule based around practicing using published PrepTests. Additionally, Khan Academy offers a full LSAT prep course that is completely free. Many students have achieved success using Khan Academy's course, either on its own, or when supplemented with additional self-study.
What's the benefit of putting time into preparing for this one test?
The LSAT is a test of skills — specifically critical thinking skills as applied in the areas of reading and reasoning. The LSAT is designed to measure these skills precisely because they are skills that are essential for success in law school, and preparing for the LSAT helps to strengthen those very skills. So the good news is that preparing for the LSAT will benefit you not only on test day, but also in law school and beyond.