Login or Create Account

Legal Certificate Programs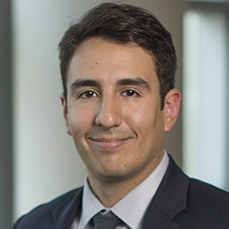 Legal Certificates: Gaining an Edge
Earning a legal certificate is an increasingly appealing option for people wishing to either broaden their knowledge of the law or deepen their focus in a particular area. These programs require less of a time commitment compared to other law degree options and are also relatively affordable. People seeking to become paralegals, court reporters, or legal administrative assistants might find value in a certificate program. These programs may also be appealing to those who are already lawyers and who seek direct access to advanced law courses and specialized training on a short-term basis.
What You Should Know
Some certificate programs are broad and teach basic legal knowledge and skills. Others are more specific and focus on a single area of interest.
Certificate programs hold the greatest value for people who are employed in law-related or highly regulated professions but who do not necessarily wish to practice law.
Possible focus areas include cybersecurity and data privacy, health law and compliance, tax and estate planning, and enterprise risk management. You can search for certificate programs by area of interest in your free LSAC account.
Some certificate programs can be completed in as little as three months.
Requirements vary depending on the program, but generally, a bachelor's degree is required.
Oftentimes, there will be flexibility in how the programs are structured, including both an online course and an in-person option, or the ability to study part-time while working.
Earning a legal certificate will not allow you to sit for the bar or become an attorney. If these are your goals, you'll need a JD degree — or, in some cases, an LLM degree.
Planning Your Next Steps
Since legal certificate programs take a short time to complete and are fairly affordable, they hold value for people whose chosen career involves interacting with lawyers or the law, as well as for those who are interested in the legal profession but do not wish to become lawyers. Certificate programs may also be helpful for lawyers seeking additional exposure to a specific area of law. Consider what aspects of the law interest you. 
Request More Information: