A New Option for the 2023-2024 Testing Year
As a precautionary measure during the COVID-19 pandemic, LSAC ceased administering the LSAT at test centers. Although the remotely proctored LSAT has been highly successful, we know some test takers would welcome a chance to take their LSAT in person at a test center.
Starting with the August 2023 LSAT, most test takers will have the choice of whether to take the test at home, proctored by a live, remote proctor, or in person at a Prometric digital testing center. We are adding this option in response to test taker feedback. Our goal is to give test takers the choice of whichever option works best for them.
Get Ready for the LSAT
Prepare for the LSAT
Preparation is a key tool for performance on the LSAT. Learn how to get ready, what you'll need for test day, and why practicing with LawHub™ PrepTests can help you do your best.
Register for the LSAT
Registration is open for all LSAT administrations through June 2024. Review the upcoming LSAT dates, so you can find the test that works best for your schedule.
Schedule Your Test
Scheduling for the LSAT is being offered on a staggered schedule. Get details about how to schedule for your preferred testing day and modality.
Complete LSAT Writing
LSAT Writing is a required part of the LSAT and is administered remotely for all test takers. You can complete your writing sample as early as 8 days prior to the multiple-choice test.
Test Day Checklist
Learn what to expect on test day and the steps you'll need to complete to ensure your in-person test session runs smoothly.
Intermission
Between the second and third sections of the LSAT, test takers are provided a 10-minute intermission. Learn the do's and don'ts of the LSAT intermission.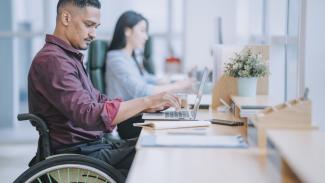 Testing Accommodations
Through our deep commitment to disability rights, we will continue to address the needs of all individuals with disabilities who require testing accommodations. Whether you choose to take your LSAT in person at a test center or remotely on your own computer, we will make every effort to ensure all individuals are able to fully demonstrate their skills when they take their test.
Components of the LSAT
The primary part of the LSAT is a four-section, multiple-choice test that includes reading comprehension, analytical reasoning, and logical reasoning questions. It's important you familiarize yourself with the different types of LSAT questions so you can optimize your test preparation and put yourself in a position to succeed. All LSAT takers are also required to complete a written essay called LSAT Writing.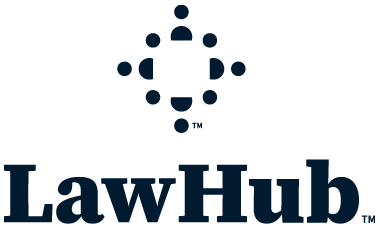 Get Ready With LawHub
Your LSAC online account gives you access to the free LSAT Prep® offerings available through LawHub. Sign in today for access to free, official LSAT practice tests, or sign up for the next monthly LawHub webinar to get tips and support as you continue on your journey.
Frequently Asked Questions
How many testing centers will you be opening?
Prometric operates hundreds of test centers in the United States and abroad. In the United States, they operate testing centers in all 50 states. Although the concentration of testing centers is larger in the major metropolitan areas, Prometric's test center footprint is built to test taker needs. Thus, Prometric scales in markets where there is a need or increased demand. Prometric's team of dedicated analysts will work with LSAC to assess capacity needs and adjust as needed. Sometimes that will mean adding new test centers, but we will also address changing market needs by expanding hours of operation and adding temporary sites for windowed exams as needed.
Will the testing centers be like the old testing centers?
No. Prometric's test centers are designed to administer tests. Before the COVID-19 pandemic, LSAC procured testing spaces in universities and hotels to administer the LSAT. With Prometric, all of the test taker's needs have been addressed so that they have optimal conditions to take the test.
Will in-person testing be conducted on tablets, similarly to how the Digital LSAT was administered immediately before the pandemic?
No. In-person testing will be administered through the LawHub platform, just like the LSAT has been administered since May 2020.
Will LSAC continue to provide free loaner devices and hotel reimbursements for test takers who wish to test online, but don't have the appropriate equipment or an appropriate place to test?
No. Test takers will now have the option of taking the LSAT at test centers, which will provide free, professional equipment and an optimal environment in which to test.
If I test at a test center because I don't have a computer or reliable internet or a quiet place to test, can I complete my LSAT Writing at the same time?
No. LSAT Writing will continue to be administered in a fully online, remotely proctored format. LSAT Writing will continue to open 8 days prior to the start of each administration and is available 24/7, 365 days a year so that you can complete it at a time that is most convenient for you.
Is there a difference in the fee between in-person and remote testing?
No. The LSAT registration fee will be the same regardless of whether the test is taken in person or remotely.