Reasons why some people consider retaking the LSAT
The LSAT assesses skills that are needed for success during the first year of law school. So if you've taken the LSAT once, or even more than once, and don't believe your score accurately reflects your skills, you may be considering whether to retest. While retaking the LSAT is not for everyone, some individuals choose to retest because of a variety of factors. Here are some of the considerations we hear from test takers: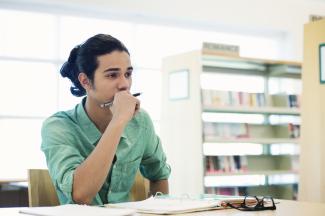 "My LSAT score isn't commensurate with my ability."
For those seeking different results, LSAC encourages candidates to explore the breadth of test prep, including free resources and practice tests, to strengthen their readiness for test day. Learn more about our authentic LSAT practice tests and prep materials.
"My test day experience wasn't what I expected."
Test day is not a day for surprises. It's easy to get thrown by a situation that doesn't align with preconceived notions. Some test takers believe their performance will improve once they know what to expect. Learn more about preparing for the LSAT.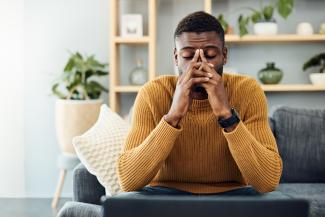 "I had stress and hurdles to overcome on test day."
Personal situations, illness, or challenging logistics on test day can all contribute to anxiety — and added stress does not generally support positive testing outcomes. Plan ahead and learn more about taking the LSAT.
LSAT Resources and Support
Prepare for test day success!
Regardless of the reason, a decision to retest should involve a commitment to reset. Different outcomes require a different approach. We strongly recommend that you alter, enhance, or expand your path to preparation. LSAC offers many tools to support that preparation journey.
Learn more about our authentic LSAT test prep, including practice tests.
If you're satisfied with your score, take the next step…
Many candidates choose to apply to law school after taking the LSAT just one time. You may find LSAC's UGPA/LSAT Search Tool useful as you narrow down potential schools. Our tool will give you some information about UGPA and LSAT ranges that typify admitted students, but law schools take into consideration additional factors to assess the whole candidate. We encourage you to contact the law schools in which you're interested to best understand the factors that each school considers. 
You can get started on your applications through your LSAC account.
Get started on your law school applications