The Law School Admission Council created the ambassadors program to assist you in supporting the success of candidates during their legal education journey and to help LSAC fulfill its mission of increasing diversity, equity, and inclusion in legal education.
LSAC Ambassadors are trained experts in law school admission matters. Through educational presentations and professional consultations, they provide both law school candidates and legal education professionals with encouragement, current information, and instruction on how to utilize the vast array of tools available on LSAC.org. Ambassadors also introduce participants to a dedicated network of member law schools and prelaw advisors available to help them succeed.
LSAC Ambassadors welcome invitations to present or table at events targeted to prospective students, candidates, and legal education professionals. Available presentation topics include:
Digital LSAT and LSAT Writing — Get the latest updates. Includes an overview of the Digital LSAT's features and the flexible test day experience.
How to Apply to Law School with LSAC's Credential Assembly Service (CAS) — An overview of the simplified law school application process offered through LSAC.
Preparing for the LSAT and Khan — Includes an in-depth look into Khan Academy's LSAT Prep features.
What Is the LSAT and Why You Should Take It — Includes information on the Digital LSAT and how LSAT preparation translates to the first year of law school.
Why Law School — An introduction to the study and practice of law. Includes perspectives of law students, law practitioners, and admission professionals.
LSAC Services and Tools for Prelaw Advisors — Learn how the free tools available to prelaw advisors on LSAC.org can help serve the needs of your students and your institution.
LSAC Prelaw Advisor Reports — An in-depth look into how the data available in LSAC.org's Prelaw Information Center can support your advising department. Includes information on LSAC.org volume reports and U.S. National Decision Profiles.
Meet the Ambassadors Team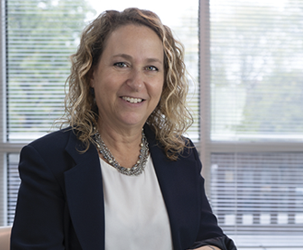 Prior to joining the Ambassadors team at LSAC, Gisele Joachim was the dean of enrollment management at Seton Hall University School of Law. In this role, she was responsible for all aspects of admissions and recruitment for both JD and graduate law programs. Prior to arriving at Seton Hall in 2004, Joachim served as the director of financial aid services for the NJ Higher Education Student Assistance Authority (HESAA), where she was responsible for coordinating financial aid training, assistance, and advisement for HESAA staff, schools, students, and families. During her career, Joachim has also served in financial aid, admissions, and student services positions at various colleges. She has a BA from SUNY Oneonta and has completed graduate coursework in counseling at Marist College. She has served in a variety of volunteer positions with LSAC, including serving as a member of the Board of Trustees.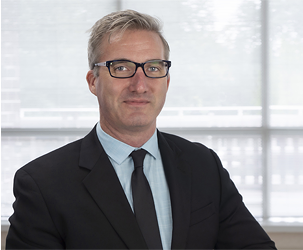 Colby Carter is an LSAC ambassador at the Law School Admission Council. When he first joined LSAC in 2015, Carter supported over 90 diverse law schools in the western region of United States, Canada, and Australia. In this role, he served as a resource for law school staff to keep up-to-date on LSAC's services, policies, and admissions procedures. He also helped to design, develop, and deliver blended learning programs, engaging learners of varying skill levels, for law school staff who use LSAC's ACES² services. Carter played an intricate part in gathering feedback from law schools to assist in the development of UNITE, the next generation of ACES². Before joining LSAC, Carter dedicated more than a decade to working in law school admissions offices on the east and west coast. He earned his BA from Chapman University.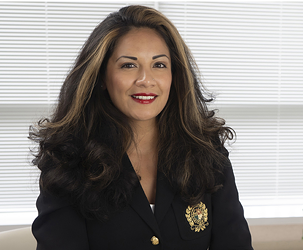 Drawing from her own law school journey and experiences, Isabelle Ramos is an LSAC ambassador who aims to empower candidates and assist prelaw advisors by providing information about the LSAT and the LSAC products and services that help to ease the law school admission process. She began at LSAC as assistant director for the diversity, equity, and inclusion office and is pleased to be able to continue to serve law schools, prelaw advisors, and candidates in her current role. Prior to joining LSAC, she was the associate director for admissions at Cornell University Law School, where she also managed diversity recruitment programs and the law school's ambassador program. Ramos earned her bachelor's degree in public affairs from Wells College in Aurora, New York, and her JD from Northeastern University School of Law in Boston. Since 2010, she has been a member of the New York State Bar and has balanced her work in admissions with her passion for social justice by remaining active in professional and community organizations.