LSAC Ambassadors are law school admission experts committed to advancing LSAC's mission of increasing diversity, equity, and inclusion in legal education.
The Ambassadors support excellence and success for legal education professionals. Through consultative visits with admission and other professional staff, they…
Elevate awareness of and proficiency in using LSAC's valuable array of tools, information, and resources, to help the admission office run efficiently and effectively
Enhance knowledge and application of admission best practices and other matters to ensure fairness and equity for all
Optimize law school recruiting efforts by participating in recruiting events to inform, encourage, and inspire prospective applicants. The Ambassadors are also pleased to deliver presentations on a variety of topics relevant to the law school application and admission process.    
Contact the Ambassadors at lawschoolengagement@LSAC.org.
Presentation Topics
Below is a partial list of presentation topics the Ambassadors can share with prospective applicants. 
Diversity, Equity, and Inclusion Presentation: Preparing for Success in Your Law School Journey 
Financing Your Legal Education 
How to Apply to Law School with LSAC's Credential Assembly Service (CAS) 
Law School Offers: How to Make the Best Choice 
LSAC Account Walk-Through 
Preparing for the LSAT
Meet the LSAC Ambassadors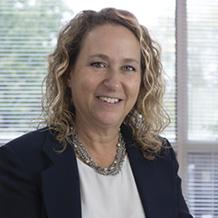 Prior to joining the Ambassadors team at LSAC, Gisele Joachim was the dean of enrollment management at Seton Hall University School of Law. In this role, she was responsible for all aspects of admissions and recruitment for both JD and graduate law programs. Prior to arriving at Seton Hall in 2004, Joachim served as the director of financial aid services for the New Jersey Higher Education Student Assistance Authority (HESAA), where she was responsible for coordinating financial aid training, assistance, and advisement for HESAA staff, schools, students, and families. During her career, Joachim has also served in financial aid, admissions, and student services positions at various colleges. She has a BA from SUNY Oneonta and has completed graduate coursework in counseling at Marist College. She has served in a variety of volunteer positions with LSAC, including serving as a member of the Board of Trustees.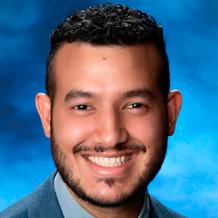 Phillip Harrinarine joins LSAC from Villanova University Charles Widger School of Law where he served as assistant dean of admissions. In this role, he managed all aspects of the Office of Admissions, notably recruiting each year a talented and widely diverse class of students. Prior to joining Villanova, Harrinarine was associate director of admissions and diversity initiatives at Yale Law School, where, among other duties, he represented Yale Law School to prospective students at recruiting events, with a particular aim of connecting with diverse applicants. After earning a law degree from Villanova, Harrinarine worked as a legal recruiting specialist at Cozen O'Connor, an international law firm. Harrinarine is licensed to practice law in Pennsylvania.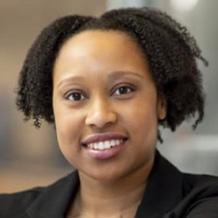 Sydney Hill served previously as assistant director of admissions at Georgia State University College of Law, where she counseled prospective and admitted students, coordinated the admissions team's recruitment efforts, and regularly served on panels regarding the admissions process. Hill was the primary liaison for admitted applicants, creating engaging programming and visitation opportunities for them. Hill earned her B.A. in criminal justice from Valdosta State University and her J.D. from Georgia State. At law school, Hill participated in the Landlord-Tenant Mediation Clinic, Urban Fellows, the experiential course known as Transition to Practice, served on the executive board of the Black Law Students Association, and held two externship positions, one judicial and one non-profit.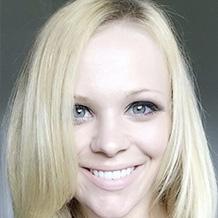 Jennifer O'Connor comes to LSAC from Vermont Law School (VLS) in South Royalton, where she served as an admissions counselor and earned her law degree. In her role at VLS, O'Connor organized and participated in educational events, law school fairs, and recruitment activities across the U.S., helping to build a diverse community of students. As a law student, she was selected by the Alumni Association to receive the 2019 Lex Pro Urbe et Orbe Award for her contributions to VLS and by the VLS Student Bar Association to receive the 2019 Student Pro Bono of the Year Award. She also served as chair of the campus Mental Health Committee. O'Connor holds a bachelor's degree from Neumann University in Aston, Pennsylvania, and a paralegal certificate from Pace University in White Plains, New York. She has served as a legal intern for the U.S. Navy and as a volunteer helping people who couldn't afford legal services.