Law School Admission Council Announces the Justice Innovation Challenge
June 19, 2019
Newtown, PA
Law Students Compete for Seed Money to Implement Their Access to Justice Solution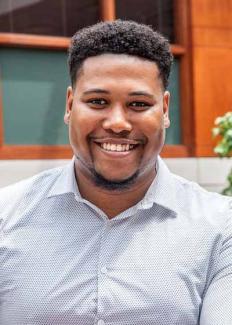 The Law School Admission Council (LSAC) recently announced the Justice Innovation Challenge, which will award up to $15,000 in seed funding and mentorship to law students with compelling ideas for addressing access to justice issues.
Open to all current law students in the U.S., the challenge requires individuals and teams of up to four members to collaborate with a nonprofit legal services organization to assist low-income people in need of legal support. Issues the teams will focus on include domestic violence, consumer debt, evictions, business entity formation, foreclosures, and access to government benefits. Participants will present their best ideas to a panel of judges, who will award three winners $15,000, $10,000, and $5,000 respectively to bring their ideas to fruition.
"Advancing access to justice by building a more diverse pipeline of future law students is a vital part of LSAC's mission to work toward a more just and prosperous world," said LSAC President and CEO Kellye Testy. "The spirited determination to confront inequality with innovative solutions inspired us to develop the Justice Innovation Challenge as a platform that supports the next generation of leaders as they turn their ideas for furthering equity and access into action and, ultimately, results. I look forward to seeing the creativity of law students who want to change the world by furthering equity and access."
"The Justice Innovation Challenge is one of the ways we're galvanizing and mobilizing the next generation of law students who are passionate about addressing various inequalities in our justice system with truly bold solutions," said Miguel Willis, LSAC Presidential Innovation Fellow, whose role in part is to show prospective students the pathways to serve that do not necessarily depend upon traditional legal employment. Willis is also director of the Access to Justice Tech Fellows program, which was initially catalyzed through a similar pitch competition. "Today's law students are articulating incredibly sophisticated, powerful, and profound ideas about ways that we can expand access to justice, and it's an honor to support them."
The deadline for submissions is July 19, 2019. Interested participants can apply at atjtechfellows.org/justiceinnovationchallenge.
About the Access to Justice Tech Fellows Program
The Access to Justice Tech Fellows Program is designed to identify and equip the next generation of civil justice leaders to ensure equitable access to justice for all. The program nurtures law students to become agile lawyers who will drive bold change and become catalysts in developing innovative solutions that responsively address the legal needs and challenges marginalized communities face. In its third year, the program has helped legal aid organizations by providing law students to assist with technology projects that solve access to justice issues.
About the Law School Admission Council
LSAC's mission is to advance law and justice by encouraging diverse, talented individuals to study law and by supporting their enrollment and learning journeys from prelaw through practice.