July 31, 2017
The Law School Admission Council (LSAC), long recognized as a national leader for programs that promote diversity and inclusion in the legal profession, announced today the winners of its 2017 Diversity Writing Competition. A first-, second-, and third-year law student each received a $5,000 prize for their essays about why pipeline programs targeting students from underrepresented racial and ethnic backgrounds are essential to the future of the legal profession. The winners are Aesil Kim, Baylor Law School; Dre'Kevius Huff, Savannah Law School; and Jennifer Jones, UCLA Law School.
According to Sondra Tennessee, chair of the LSAC Diversity Committee and Associate Dean for Student Affairs at the University of Houston Law Center, the three winners were chosen from 36 entries by students from 31 law schools from across the United States. The entries were anonymously graded by 14 judges. Dean Tennessee said, "This is one of many LSAC initiatives created to increase diversity in the legal profession. We were glad to see a number of strong essays in this year's competition."
Kent Lollis, LSAC's Executive Director for Diversity Initiatives, added, "Not only does this contest help the winners with educational expenses, it also enhances the available information about the value of pipeline programs for increasing diversity in the legal profession."
Winners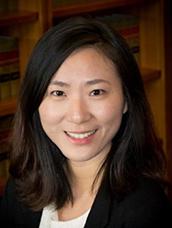 Aesil Kim won the competition in the third-year law student category with her essay, "Investing in Diversity Initiatives for the Future of the Legal Profession: Where Does Diversity Pay?" She graduated cum laude from Baylor Law School in May 2017 and is preparing to sit for the Texas Bar exam. As a dedicated researcher and writer, Ms. Kim felt invested in the topic and decided to make the most of her last semester by participating in the competition. During law school, she focused on advocacy and served as an associate editor on the Baylor Law Review. Her professional goal is to practice labor and employment law with an interest in business human rights. In September, she will begin an associate position in the labor and employment section at the Dallas office of Gardere Wynne Sewell LLP.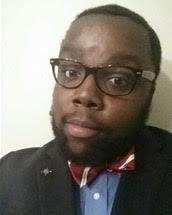 Dre'Kevius Huff won the competition in the second-year law student category with his essay, "The Need for Effective Pipeline Programs for the Underrepresented and Their Role in the Legal Community." He is a student at Savannah Law School. Having been inspired by professors that teach Constitutional Law and Law and Society courses, Mr. Huff decided to participate in the contest because he thought the topic was interesting. Mr. Huff is a member of the Phi Alpha Delta fraternity and is Notes Editor for the Savannah Law Review. He is currently an intern at the Chatham County District Attorney's Office and would like to secure a federal judicial clerkship upon graduation from law school.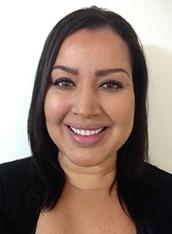 Jennifer Jones won the competition in the first-year law student category with her essay, "Black Youth and the Future of the Legal Profession." She is a student at UCLA Law School. Prior to law school, Ms. Jones worked for six years as a social worker and saw first-hand how some pipelines can work to get youth into and out of the juvenile justice system. She felt that the competition was a prime opportunity to merge her past experience with her current studies and talk about how diversity in the legal profession can be achieved. Ms. Jones is currently an intern at the Advancement Project in Washington, DC. Upon graduating from law school, she plans to continue working to advance social justice through impact litigation.
---
For additional information about the Diversity Writing Competition and other LSAC Diversity Initiatives, please contact
Kent D. Lollis
Executive Director for Diversity Initiatives
LSAC
Phone: 215.968.1227
Email: klollis@LSAC.org
About the Law School Admission Council
LSAC is a not-for-profit organization devoted to promoting quality, access, and equity in law and education worldwide by supporting individuals' enrollment journeys and providing preeminent assessment, data, and technology services.
Each year, 100,000 potential law school applicants worldwide take the Law School Admission Test (LSAT). LSAT scores are accepted for admission by all accredited law schools in the United States and Canada. We also offer free Khan Academy LSAT preparation online at khanacademy.org/LSAT.
More than 60,000 law school applicants simplify their law school application process every year by using LSAC's unique Credential Assembly Service (CAS) and online law school applications. LSAC's essential admission office software provides seamless data exchange with our 221 member law schools.