LSAC Welcomes Chief Marketing Officer
October 11, 2018
Newtown, PA
The Law School Admission Council, the leader in assessments, data, and technology for legal education, has named Melissa Harris Thirsk as its chief marketing officer. Harris Thirsk will be responsible for leading LSAC's customer engagement, brand strategy, and sales. She has 20 years of experience bringing products, services, and ideas to market for innovative brands including Microsoft, Arizona State University, and WE Communications.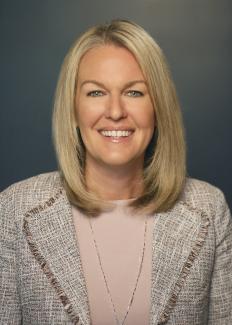 "Melissa is a perfect fit for LSAC as we expand our external reach to build the justice pipeline and enhance our suite of innovative technology and assessment tools for the benefit of law schools and their candidates," said Kellye Y. Testy, LSAC's President and CEO. Harris Thirsk's most recent work was with the Sandra Day O'Connor College of Law at Arizona State University, led by Dean Douglas Sylvester and known for its innovation and student-centeredness. Testy praised Harris Thirsk's fit with LSAC's mission and values. "LSAC's enduring commitment to promoting quality, access, and equity in law and education is important now more than ever."
"Millennials are passionate about creating a better, more inclusive world. We can harness that energy to change the face of the legal profession and make it truly reflective of the society it serves," said Harris Thirsk. "I am inspired by Kellye's vision and entrepreneurial approach to creating an agile organization that is highly in tune and responsive to the needs of candidates, law schools, and the legal community. LSAC has outstanding products, services, and ideas, and the world needs to know more about them."
Harris Thirsk earned her BA in communication from the Edward R. Murrow School of Communication at Washington State University and her MBA with a focus in marketing from the W. P. Carey School of Business at Arizona State University. She has a certificate in global marketing from the Kellogg School of Management at Northwestern University.
About the Law School Admission Council
LSAC's mission is to advance law and justice by encouraging diverse and talented individuals to study law and by supporting their enrollment and learning journeys from prelaw through practice.