The Insights You Need to Begin Your Law School Journey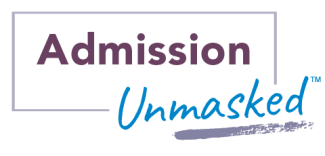 Are you interested in law school or a career in law but not sure where to begin? Admission Unmasked provides the insights you need to strategically and effectively navigate the law school admission process, from putting together a strong application package to making informed choices about where to apply and attend.
Originally offered as a live program in the summer of 2022, Admission Unmasked is now available on demand — and for free — to anyone with a LawHub account.
Who should enroll: Anyone interested in law school or the legal profession.
Admission Unmasked is free to all LawHub™ account holders. If you don't have a LawHub account, you can create one for free
.
Get started with LawHub
Admission Unmasked Program
The Admission Unmasked learning modules are grouped by unit to help you pace yourself through the program. However, we encourage you to engage with the program content in whatever order works best for you. You may also find it helpful to revisit particular Admission Unmasked sessions as you encounter those steps along your law school application journey.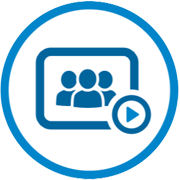 Unit 1
Welcome
LSAC President and CEO, Kellye Testy, and Senior Director for LawHub™ Prelaw Division, Kyle McEntee, welcome you to Admission Unmasked!
What is Law School Like and Do I Belong?
The day you start law school is the day you become a member of the legal community. Hear from a panel of students and recent law school graduates about their experience with joining the legal community and finding their professional paths. In addition, student support personnel will add their perspectives on how students can best integrate themselves (or not) into the law school and legal communities.
Foundations for Prelaw Students
We will discuss why being a successful lawyer requires much more than just the traditional "legal skills" associated with law school and being a lawyer. Using the "Foundations for Practice" research from the Institute for the Advancement of the American Legal System, legal education experts will help you realize how much of what you bring to the table will lead you to becoming a great lawyer. By identifying your foundation, you will be able to embrace past experiences and see how they apply to your professional development.
Information about the the LSAT®
Join test experts to gain insight into the LSAT and get advice on how best to prepare for test day. For some, retaking the LSAT may be on your mind. We will provide guidance that helps you decide if retaking the test should be your next step and, if so, how you can develop new strategies and gain confidence to achieve test-day success.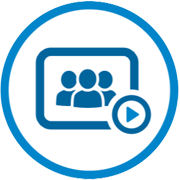 Unit 2
Mock Class: Employment Discrimination
An immersive, simulated law school experience with current law students followed by a recap from the professor and a focused Q&A session.
LSAC Fee Waiver Program
At LSAC, part of our mission is to reduce barriers for law school applicants and increase equity and access to legal education. Our fee waiver program assists those who are financially under-resourced in prepping for the LSAT, taking the LSAT, and applying to law school. Our team will provide a thorough explanation of the program, benefits, eligibility, and how to apply.
Thinking Like a Lawyer About Where You Apply to Law School
There are a lot of schools out there, with plenty of different, competing messages about how they can get you where you want to go. To help you decide where to apply, so that you can eventually have some choices about where to attend, we'll help you think like a lawyer about law school. This course covers what lawyers do, law school graduate salaries, job statistics, law school prices and scholarships, and hazards you should avoid in your decision-making process. By the end, you'll be empowered to make strategic, informed application choices that bring you closer to your personal and professional goals.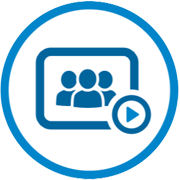 Unit 3
What Matters in Law School Admission?
Like you, law schools have goals and objectives, as well as tactics and strategies to achieve them. In this video, we look at the parts of an application, such as LSAT scores, GPAs, letters of recommendation, transcripts, essays, and other attributes that help a school reflect the many facets of society, and how these attributes affect a school's decision to fill its first-year class.
Application Components
Your application is the document you submit to a law school to indicate your interest in attending their law school. While all applications may appear to be asking for the same information, there are likely subtle differences from school to school.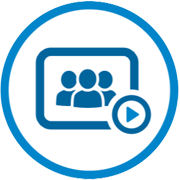 Unit 4
Letters of Recommendation
You will hear from admission deans about the best and worst letters of recommendation they've ever received and how it helped or hurt the enrollment chances of the students who requested them.
Personal Statements
Whether you're drafting your personal statement or you're just not sure where to start, hear from a panel of law school admission deans who will provide their perspectives on the personal statement, why it is an important component of your application, and what are the best practices when it comes to writing an effective statement.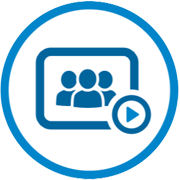 Unit 5
Diversity Statements
For many law schools, a diversity statement is a key component of the application. Whether you've started drafting this statement, don't know where to start, or aren't sure whether you should write this essay, a panel of law school admission deans will help you understand their perspectives on diversity statements, how they differ from the personal statement, and what an effective diversity statement should include.
Prelaw Professionalism
During the admission process, you'll have many opportunities to leave a positive impression while interacting with law school representatives. Experts will help you gain a deeper understanding and appreciation of what's expected of law school applicants. From emails and phone calls to law school forums and campus visits, learn how you can put your best professional self forward as you begin your law school journey.
How Do I Pay for Law School?
Law school is a major life commitment and a significant financial investment. We will discuss the various financial aid options that exist for students considering law school. From scholarships and grants to the federal student loan program, these options can help you pursue a legal education.
Frequently Asked Questions
How do I enroll in Admission Unmasked?
It's easy! Admission Unmasked is free to all LawHub members. Simply log into your LawHub account and you'll see Admission Unmasked on the home dashboard. Click through to enroll in the program and get started.
If you don't have a LawHub account, you can create one for free. Your account will give you access to Admission Unmasked, free LSAT Prep content, and the personalized planning tools offered through Law School Transparency.
Do I need to watch the recordings in order?
No, you can watch the recordings in whichever order works best for you.  
Note that you will need to complete the Admission Unmasked Pre-Survey (found under "General Program Information") before you can access the Admission Unmasked recordings and learning modules. If you elect not to participate in the pre-survey, you will still be able to access the Admission Unmasked program content; however, you will not be able to progress through the program until you complete the survey or opt out of completing it.
Do I need to complete all the related learning activities?
No, completing the related learning activities and modules is not required. However, if you invest a little bit of time completing the activities, we believe you'll get the most out of Admission Unmasked and be better prepared to navigate the law school application process.
Were all of the events in Admission Unmasked live?
No. To address the needs of all our students and their busy schedules, Admission Unmasked combined live events and on-demand content, making it possible for everyone to learn and succeed. Recordings of the live sessions have been made available so that even more people can benefit from the program, whenever they start on their law school admission journey.
Who presented in the Admission Unmasked live events?
Admission Unmasked's live events featured experts from the legal profession, including deans, prelaw advisors, LSAC experts, and many more. These experts want you to know that you belong in the legal profession and are excited for the opportunity to guide and support you throughout your law school admission journey.
Support for Admission Unmasked
We are here to support you. If you have questions about Admission Unmasked, please contact us at LSACinfo@LSAC.org.