The information on this page was provided by the law school.

Official Guide to Canadian JD Programs
3644 Peel Street, Montreal, QC H3A 1W9, Canada

Visit School Website

---
Introduction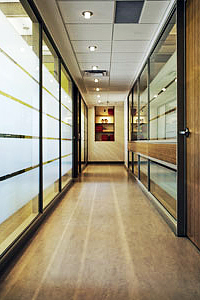 Established in 1848, McGill University's Faculty of Law is the oldest in Canada. The Faculty of Law is located on the slopes of beautiful Mount Royal, adjacent to McGill's main campus in the heart of downtown Montreal, Quebec. For over a century and a half, McGill's Faculty of Law has remained at the vanguard of legal education and scholarship, and counts among its graduates Canadian Prime Ministers and Supreme Court justices.
A legal education at McGill is one that is marked by the mutually sustaining relationship between the common law and the civil law as the Western world's two major legal traditions, in dialogue with Indigenous legal traditions. It recognizes that the law comes from a broad range of sources, and is predicated on the study of law as an intellectual inquiry that is inherently "transsystemic." From the beginning of the BCL/LLB, the common law and the civil law are taught together (in both French and English) as a pragmatic and scholarly preparation for law in a changing world.
Enrollment/Student Body
1,249 applicants
254 offers first-year class 2017
183 enrolled first-year class 2017
666 total full time
26 part time
27 percent visible or racialized minority (first year)
68 percent women (first year)
8 provinces represented
Approximately 49 undergraduate schools represented
Faculty
44 full time, of which 20 are women
65 sessional lecturers
Library and Physical Facilities
225,000 volumes
Extended hours during the academic period, 24-hour access during exams
Access to major Canadian, American, and European electronic databases
4 full-time librarians
Seats 411
The Nahum Gelber Law Library provides resources and services that support teaching and research at the Faculty of Law and its affiliated institutes and research centres. In addition to Canadian and Quebec law, its collection's strengths are air and space law, comparative law, international law, conflict of laws, continental private law, and human rights. It also holds extensive materials from Great Britain, France, and the United States. The Peter Marshall Laing Special Collections Room houses the Wainwright Collection of the ancien régime law, as well as other rare books. Other collections of note include an extensive collection of French legal theses and the John Humphrey Human Rights Collection.
Curriculum
105 credits required to graduate with BCL and LLB degrees
Advanced undergraduate options offered—minor, major, and honours
Joint programs offered—Law/MBA and Law/MSW
Experiential learning opportunities: clerkships, legal clinics, internships, competitive mooting
Small group focused learning on ethical and methodological issues
Integration workshops and Focus Week workshops
Under McGill's integrated program, which was inaugurated in 1999–2000, students obtain both a common law (LLB) and a civil law (BCL) degree upon successful completion of 105 credits, which may be taken over three, three and one-half, or four years.
The renewed McGill curriculum that debuted in the fall of 2016 features multiple opportunities for problem-based learning, translation of knowledge into action, and the development of skills that are critical to engaged, effective, and enlightened jurists.
Legal studies at McGill explore the two legal traditions which are presented through an innovative, integrated curriculum that has been developed with a view toward fostering critical and comparative analysis. The faculty emphasizes the mastery of underlying principles in private and public law, with a wealth of courses in legal theory, human rights, social analysis, international law, and corporate/commercial law.
This unique approach to legal education prepares McGill graduates for a wide range of personal and professional opportunities across Canada and around the world.
Minimum 2 years (60 credits) of undergraduate studies or DEC required
Application deadline—November 1, 2018
LSAT not required, but must be disclosed and will be considered if written
Multiple LSAT scores averaged
Oldest LSAT score accepted—June 2013
Median GPA—84 percent
Median LSAT score—162
Application fee—$110.40 (CAD)
Applicants must demonstrate substantial reading ability in, and aural comprehension of, both English and French, as there is substantial exposure to materials in French throughout the program.
The faculty's Admissions Committee seeks to select those applicants best suited to studying law in McGill's uniquely comparative, transsystemic, and bilingual environment, based on a holistic evaluation of a candidate's academic record, linguistic abilities, personal statement, extracurricular and community activities, and letters of reference.
The committee seeks to achieve a plural learning community drawn from across Quebec, Canada, and beyond, in which there is a wide range of aspirations, backgrounds, and life experiences.
Admission to McGill's Faculty of Law is highly competitive. Students offered admission at McGill generally have outstanding academic records in addition to their other achievements and qualities. The candidates offered admission in 2017 had an average UGPA of A (84 percent) and an average LSAT score of 162. However, the assessment of a candidate's suitability for and potential to succeed in, as well as contribute to, McGill's law program is more complex than a comparison of numbers. The Admissions Committee looks for indicators of intellectual curiosity; community engagement; insight (cultural, economic, political, social, and otherwise); leadership skills; ability to work with others; maturity; ethical sense; judgment; and potential for development through opportunity or adversity, among other criteria.
Indigenous Applicants
McGill Law is committed to supporting Indigenous students and we welcome dialogue with interested prospective applicants. First Nations, Inuit, and Métis persons are strongly encouraged to apply to the Faculty of Law, and are invited to self-identify on their application form. This allows McGill to inform students about specific services and funding opportunities and to assess the school's progress in the recruitment and retention of Indigenous students. This includes Status, Treaty, Registered, Non-Status, and Non-Registered Indigenous persons.
We acknowledge that our bilingualism admission requirement may represent an added challenge for some Indigenous applicants for whom English or French may be a third language, and potentially perceived as a colonizing influence. We don't wish you to exclude yourself from applying on linguistic grounds—and we encourage you to speak with us if you have concerns on this point. Financial support is available to admitted Indigenous candidates who wish to improve their abilities in English or French before starting the program. Financial support is also available to help deal with a relative weakness in English or French during legal studies here. Please contact us to find out how we can support you.
Indigenous persons are strongly encouraged to apply to the Faculty of Law and are invited to self-identify. McGill offers Indigenous students the opportunity to study and complete research with a wide range of legal scholars in English and French. The Faculty is host to a vibrant Indigenous Law Students' Association and the Aboriginal Human Rights Initiatives. McGill also gives Indigenous students the possibility to acquire practical experience working at the Legal Clinic at Kahnawake, to participate in the Faculty's LEX (Law-Éducation-Connexion) program with the Kahnawake Survival School, as well as the chance to participate in the national Kawaskimhon Moot or to complete at McGill a Minor in Indigenous Studies. McGill's First Peoples' House provides a sense of community and a voice for Indigenous students who have left their communities to study at McGill. A "home away from home," First Peoples' House offers a mentoring program, computer facilities, guest lectures, elder visits, academic counselling, and an ever expanding resource centre as well as housing.
Indigenous students may be eligible for numerous sources of financial support.
Student Activities
The student body at McGill is extremely active and has been the driving force behind a number of faculty institutions, including the Law Students Association, the Legal Information Clinic, and internationally known Law journals such as the McGill Law Journal, the McGill Journal of Law and Health, and the McGill International Journal of Sustainable Development Law and Policy. In addition, there is student representation on each of the faculty's standing committees, including the Curriculum Committee, the Admissions Committee, and the Faculty Council, which is the central decision-making body of the faculty. For more information on student life beyond the classroom (including clerkships and competitive mooting), please visit our Student Affairs webpage.
Expenses and Financial Aid
Approximate tuition and fees (2017–2018)—$4,388 (Quebec students); $9,400 (non-Quebec Canadian students); $39,392 (international students)
Estimated additional expenses—$1,000 (books) plus living expenses
Faculty of Law entrance scholarships and bursaries available
Government loans and bursaries through the McGill Scholarships and Student Aid Office
The Faculty of Law offers a variety of renewable and nonrenewable entrance scholarships and bursaries ranging from $800 to $10,000. The faculty also has a large number of in-course prizes and awards for excellence and contribution to the life of the school.
Career Development Office
Under the direction of a McGill Law alumna and member of the Quebec Bar and Law Society of Upper Canada, the Career Development Office (CDO) offers a number of student services, including individual consultations to assist students in making informed decisions about law-related careers. Recent graduates of the McGill Law program (0–5 years) may also take advantage of the CDO's services.
As well, the Career Development Office updates and publishes many resources that are linked to the job-search process in the legal profession as well as in specific practices of law (e.g., the International Career Guide, the Public Interest Career Guide, etc.). Through a bimonthly newsletter, its own highly informative website, and a job-search portal (myFuture) the CDO is able to announce events and opportunities to students in a variety of different ways.
Motivated by a collaborative approach, the CDO collects and solicits feedback from McGill Law students in order to draw on their experiences during the program, thus enabling the CDO to develop and better its resources for the entire student community. The CDO is eager to listen to the needs of students through various means of both formal and informal communication.
Through the faculty's mentorship program, second- and third-year students can request to be paired with a McGill alumnus/alumna working in their area of interest, who can act as a resource person and inspiration in their academic, personal, and professional undertakings.
Thanks to the excellent relationship the Career Development Office holds with many prestigious graduates, the CDO also organizes many events and workshops that allow students to explore the vast career opportunities that are available to them, and to meet experts and potential employers from a variety of different fields.
As well as organizing its own on-campus interviews (OCIs) for Toronto and the American market, the CDO accompanies interested students, step-by-step, through the organized recruitment processes in other cities (Montreal, Vancouver, Calgary, Ottawa, etc.). It also provides support and resources to those who wish to explore options outside of the organized recruitment processes.
Studying at McGill opens the door to a well-known variety of careers, although the majority of our alumni begin their careers in private practice. Every year, students completing their studies are accepted into graduate programs at major US and English law schools, such as Yale, Harvard, Columbia, Berkeley, Oxford, and Cambridge, as well as at major schools in continental Europe, such as Paris, Strasbourg, and Florence. McGill's law graduates also enjoy great success in the highly selective Supreme Court Clerkship program; in 2018–2019, no fewer than 7 of the Supreme Court's 27 clerks are McGill graduates.
Diversity
Diversity and excellence are essential to our faculty. Indeed, our faculty's excellence is based on its diversity. Applications from candidates of diverse ethnic, cultural, linguistic, and socioeconomic backgrounds are encouraged. A plurality of perspectives is crucial to the creation of a dynamic intellectual community and resonates with the faculty's academic mission of providing a pluralist, bilingual, and comparative legal education.
Applicant Profile
Faculty of Law McGill University
 
Average GPA
LSAT Percentile
 
0–39
40–59
60–74
75–99
A+
U
P
P
L
A
U
P
P
L
A-
U
P
P
L
B+
U
U
P
P
B
U
U
U
U
B-
U
U
U
U
L = Acceptance Likely
P = Acceptance Possible
U = Acceptance Unlikely