Thompson Rivers University Faculty of Law
The information on this page was provided by the law school.

Official Guide to Canadian JD Programs
---
Introduction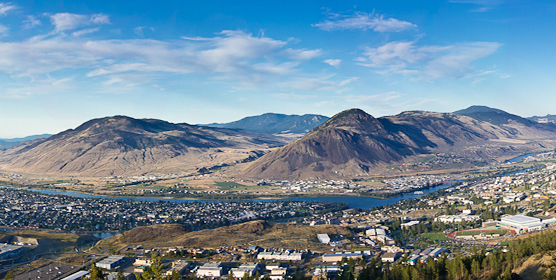 Thompson Rivers University Faculty of Law, in Kamloops, British Columbia, offers a dynamic, challenging, and highly rewarding legal education located in the stunning natural beauty of British Columbia's glorious Thompson Valley. Our three-year JD program offers students a well-established curriculum taught by an outstanding group of legal academics with the benefit of state-of-the-art facilities in an award-winning, new law school building that includes bright, modern classrooms; student study spaces; and spectacular views of the Thompson River Valley and adjacent mountains. It also houses a new 21st century law library.
Students have the opportunity to participate in a wide variety of initiatives, that provides students with opportunities for serving the community through the TRU Pro Bono Students Canada chapter, as well as the TRU Community Legal Clinic, in which students can serve clients who meet financial standards and need assistance on a wide range of legal matters. Students can also participate in award-winning competitive mooting, the Canadian Journal of Comparative and Contemporary Law, and a broad array of student-run groups and activities through our Society of Law Students and affiliated student associations. The Faculty of Law at Thompson Rivers University is genuinely committed to student success and ensuring that students are provided with every opportunity to succeed as future legal professionals.
Studying law at Thompson Rivers University is an exciting opportunity to blaze a trail at one of Canada's newest law schools. Our students are integrally involved in the process of building this new seat of legal learning and are uniquely positioned to influence the nature and values of a pioneering institution. Our graduates have already achieved success in a wide variety of legal fields.
Intimate Student Experience
Our Faculty of Law only admits 115 first-year students so that class sizes remain relatively small throughout the program, and especially so when taking seminar courses in second and third year. The Faculty of Law currently contains 18 full-time academic staff, along with the dean and associate dean of law who each teach, as does the law librarian, with more full-time professors to be added. This very research active and highly committed professoriat is complemented by a significant number of practitioners and retired law professors who participate as sessional lecturers in our law school. We also benefit from the presence of retired British Columbia Supreme Court Justice Richard Blair as our judge in residence and numerous guest speakers and visiting Canadian and international academics.
Curriculum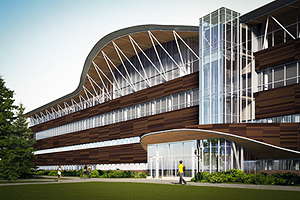 Our law school offers a growing array of courses that go beyond the norm. While naturally emphasizing legal issues in the context of the law applicable in British Columbia, we also examine subjects from a national and comparative perspective. We would encourage you to visit our website to learn more about our curriculum.
Admission
Application Deadlines—November 1 for early admission and priority for scholarships; February 10 for final deadline.
Application fee—see our website.
LSAT—must be written no later than February of the year in which you are seeking admission; however, writing the LSAT in a prior year is preferred. Our admissions office will request your score/s be forwarded directly from the Law School Admission Council in Newtown, PA, upon receipt of your completed application package.
Offers of admission are made on a rolling basis.
In addition to regular candidates for admission, the faculty also pays special attention to First Nations, Inuit, and Metis applicants, as well as offering a Special Consideration category for applicants who, due to special circumstances in life, may not meet one or more requirements of a regular applicant. Examples of special circumstances in life include disability or special needs, financial disadvantage, age (particularly since prior university education), membership in a historically disadvantaged group, residency in a small and/or remote community, or any other factors that you would ask the Admissions Committee to consider.
The faculty's goal through its admission policy is to consider all aspects of a person's background, as success in the many different roles within the legal profession is not solely a function of undergraduate grade-point averages or LSAT scores. While transcripts and LSAT scores are obviously both relevant factors, we also seek to consider the nature of prior university programs, work experience, volunteer and other community services, maturity, personal accomplishments, and career goals. No one factor is solely decisive.
Admissions Office
Leanne Walker
Email: lawadmissions@tru.ca
Phone: 250.852.7847
Expenses and Financial Aid
We encourage you to review our website for the latest information regarding tuition and other student fees as well as to learn about the many scholarships and bursaries that are available.
Career Services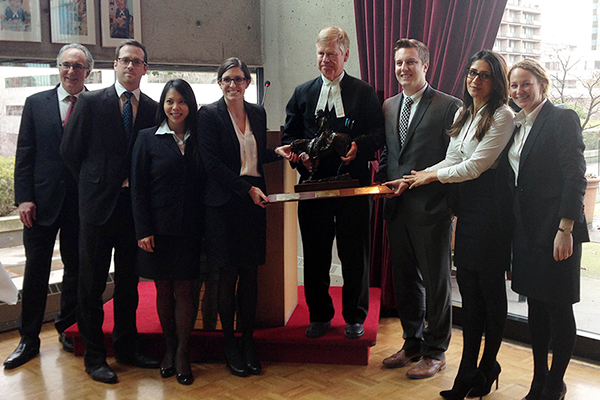 The TRU Law Career Services Office supports students in their search for legal employment and works to connect students with the legal community.
Staffed year-round by a full-time professional who is a lawyer and has worked in both large and small law firms, the office provides students with information and services to help them attain legal employment in rural or metropolitan settings. Job opportunities in law include summer or articling positions with sole practitioners, small to large law firms, government entities, corporations, and public interest employers; judicial clerkships; and various nontraditional positions.
The TRU Law Career Services Office provides seminars and information sessions on a variety of topics, including résumé and cover-letter preparation, interviewing tips, and job-search strategy development. It coordinates networking events such as speaker panels, firm tours, receptions, career fairs and off-campus interviews with large firms in other cities. It also maintains a job posting board exclusive to TRU Law students and offers one-on-one appointments to provide individualized assistance with job searches.
TRU Law students have already embarked upon interesting and varied career paths, obtaining judicial clerkships and positions with law firms, government entities, public interest organizations, and other employers. Our graduates have had tremendous success in pursuing their careers in law.
Career Services Office
Christi McAuley, Director
Email: lawcdo@tru.ca
Phone: 250.852.7693