Benjamin N. Cardozo School of Law, Yeshiva University
The information on this page was provided by the law school.

Official Guide to LLM, Master's, and Certificate Programs
---
Introduction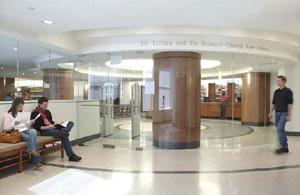 Established in 1998, Cardozo's LLM program is known for its innovative programming, flexibility, rigorous scholarship, and for producing passionate advocates.
Cardozo Law offers students a stimulating educational experience, rooted in the values of ethics, public service, and scholarship. Known for providing high intellectual standards and pioneering hands-on experiences, Cardozo Law also provides students with a deep understanding of how law relates to other expressions of the human spirit, including philosophy, economics, politics, history, art, and literature. Cardozo offers superb programs in intellectual property law, alternative dispute resolution, international and human rights law, public interest law, corporate law, and legal theory. Extensive clinical and externship opportunities draw on the resources available in New York City and train students in connecting theory with practical application of the law. Learning by doing helps our students master the research, teamwork, oral advocacy, and leadership skills that employers value. A Cardozo legal education emphasizes the pursuit of intellectual excellence while providing a wealth of lawyering opportunities that give the Cardozo student a real-world advantage.
Location
Cardozo is located in a vibrant neighborhood in Greenwich Village, just blocks from Union Square. It is easily accessible to all points in New York City, including the courts, Wall Street, Midtown, and the art and music centers on the East and West Sides of Manhattan. The law school's state-of-the-art facility includes a moot courtroom, additional library space, a center for student life, student and faculty offices, and fully wired classrooms and seminar rooms.
Housing
The newly renovated Cardozo residence hall, the Benjamin, occupies a seven-story building on Lexington Avenue and Twenty-Ninth Street in Manhattan. Students may apply for three kinds of furnished rooms (studios, one-bedroom, and two-bedroom apartments), all of which have air-conditioning, Wi-Fi, smart TVs, and access to a laundry room, exercise room, a large ground-floor common area with comfortable lounge seating, a top-floor solarium study room, and a rooftop patio with views of New York City. The majority of law students find off-campus accommodations around Manhattan, the outer boroughs, or New Jersey.
Law School Enrollment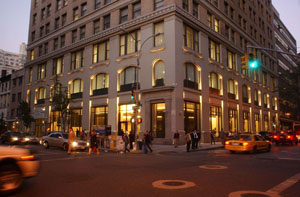 Our LLM program is well-known for being a welcoming community in the heart of Manhattan. Each year, Cardozo Law welcomes approximately 65–75 LLM students from over 25 different countries.
The intimate size of the LLM program enables the faculty and administrative staff to provide personalized service and focus on the special concerns of LLM students.
LLM Programs
Cardozo Law offers four LLM degrees. Each degree allows students to choose from a rich array of courses and clinics that match their interests and to work alongside a stellar faculty that is prolific, accessible, and defines the cutting edge of legal research and education.
Comparative Legal Thought LLM
Designed for students interested in an academic career and for lawyers with an interest in legal theory, this LLM degree juxtaposes legal thought with other disciplines. With a comprehensive range of courses spanning jurisprudence, law and philosophy, critical legal studies, comparative constitutionalism, and law and literature, students and faculty wrestle with some of the most pressing cultural, philosophical, and theoretical legal questions of the day.
Dispute Resolution and Advocacy LLM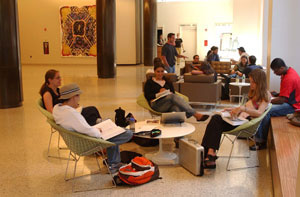 This LLM degree offers the opportunity for domestic and international lawyers to enhance their skills and develop their proficiencies in the fast-growing fields of advocacy and alternative dispute resolution. Through the prominent Kukin Program for Conflict Resolution and our wide variety of litigation training courses, this program offers a unique choice of practical and theoretical training to develop an understanding of the role of the lawyer as a counselor, problem-solver, and advocate.
General Studies LLM
Distinctive in its flexibility and breadth of offerings, this degree enables students to design their own curricula in keeping with their specific goals and interests. Students who want a broad-based introduction to US law and legal methodologies and those who seek to develop a specialty in one or more areas of the law find this LLM degree program to be especially useful. Cardozo Law offers optional concentrations in
alternative dispute resolution;
compliance and risk control;
corporate, commercial, and securities law;
FAME (fashion, entertainment, media, and entertainment law);
intellectual property; and
international and comparative law.
Intellectual Property LLM
Cardozo Law's intellectual property law program is among the top in the nation. The full-time faculty, known worldwide for its expertise and scholarship, includes advisors to past and present presidents of the United States, former Supreme Court clerks, accomplished First Amendment scholars, and adjunct professors working on forward-looking issues in the field. The course offerings are unsurpassed and include media and entertainment law, communications law, cyberlaw, sports law, and art law in addition to basic and advanced courses in each of the three major IP areas of copyright, trademark, and patent law.
Application Procedure
Applications may be submitted electronically through LSAC or downloaded from the LLM Admissions website. The deadline for the spring class (entry in January) is December 1. The deadline for the fall class (entry in August) is

June 15.

Current résumé/curriculum vitae
Two letters of recommendation
Personal statement, no more than two double-spaced typed pages
Official or certified copies of transcripts from each college, university, graduate school, and law school attended
TOEFL/IELTS score (if the language of instruction for the law degree was not English)
$50 application fee
Contact Information
For additional information about Cardozo Law's LLM programs and admissions procedures, please visit the LLM Admissions website, or contact the Admissions Office directly:
Selene Steelman
Benjamin N. Cardozo School of Law
Yeshiva University
Office of Admissions
ATTN: LLM Program
Room 1168, 11th Floor
55 Fifth Avenue
New York, NY 10003-4391
USA
Phone: +1.212.790.0357
Email: llm@yu.edu
Learning Beyond the Classroom
A Cardozo education is much more than classroom learning. A wide variety of opportunities for experiential learning, pro bono and volunteer opportunities, visiting speakers and conferences, and participation in student-run organizations means that a student's day at Cardozo extends far past the last class.
Clinical Programs
Cardozo's experiential clinics are unmatched by any offered through other LLM programs. These distinctive opportunities help build the practical skills attorneys need in a variety of practice settings (both public and private sectors, in the courtroom, and the boardroom).
Externship Opportunities
Through credit-bearing externships, students can obtain credit for substantive legal work completed under the direct supervision of an attorney or judge at the work site.
Professional Development
The Office of Career Services is dedicated to helping LLM students develop their individual career interests, explore options, and gain access to opportunities. Students are assisted by seven full-time counselors who are available to help students explore the new legal landscape and build individualized career paths. Career counselors provide multiple recruitment opportunities for students to make connections with firms, agencies, and businesses. In addition to legal skills and experience, tomorrow's lawyers need to develop versatility, flexibility, and creativity to envision their careers in a world of change. LLM students will learn how to adapt to changes in the legal landscape. The Office of Career Services will help students develop the skills necessary to network effectively and to compete in today's job market.