The information on this page was provided by the law school.

Official Guide to LLM, Master's, and Certificate Programs
Graduate Legal Studies Admissions, L46 Hughes Hall, Ithaca, NY 14853, United States

Visit School Website

---
Introduction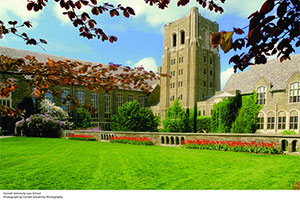 Cornell Law School provides students with a rigorous and vibrant intellectual community. For the past 80 years, the law school has offered the Master of Laws (LLM) program to students holding a non-US first degree in law. Cornell Law's ties to the international community are rooted in a complex and diverse program with students who wish to increase their understanding of American legal principles or to develop their knowledge of specialized areas of the law. The flexible degree requirements, committed faculty, and benefits of attending an Ivy League university make Cornell Law an intelligent choice for students pursuing graduate legal studies.
Graduate Programs/Areas of Specialization
LLM General
Our general LLM is a one-year, full-time program beginning in the fall semester in Ithaca, New York. The flexibility of the curriculum means that there are no specific courses required for the LLM degree aside from Introduction to the American Legal System. While a specialization is not required, students commonly focus in:
Banking and Finance
Bankruptcy Law
Business Law
Comparative Law
Criminal Law and Litigation
Employment Law
Environmental Law
Family Law
Health Law
Human Rights Law
International Law
Intellectual Property
Jurisprudence and Legal Theory
Tax and Estate Planning
US Law and Legal Systems
While there are some courses designed specifically for the LLM program, students are free to choose courses from the regular law school curriculum, including some first-year courses and clinical offerings. There is a thesis option for LLM students who wish to pursue advanced scholarly work. Many Cornell LLM graduates sit for the New York State Bar Examination following receipt of their general LLM degree. More information regarding the general LLM program can be found on the Cornell Law School website.
LLM Tech
The LLM in Law Technology and Entrepreneurship applies the rigorous standards of Cornell Law School to assist students in gaining the skills and knowledge necessary to become successful attorneys in this area of law. The Tech LLM program is an integral part of the new academic model at Cornell Tech, located in New York City, where education and research are closely tied to creating and expanding companies and industries. As a Tech student, you will have unique collaboration opportunities on campus, as well as with New York City-based companies in the tech industry.
JSD-Advanced Degree Program
The Doctor of the Science of Law (JSD) degree program at Cornell Law School is designed for students who hold a first degree in law as well as an LLM (or its equivalent) and want to pursue an academic career. JSD students conduct original research into specific legal topics of individual interest.
Law School Enrollment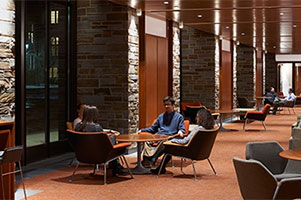 While situated on a large university campus (roughly 21,000 students), Cornell Law School is proud to have a small student body. With just over 100 LLM students and about 600 JD students, Cornell Law is made up of a close-knit community.
This allows for a collegial and supportive law school experience combined with the resources and opportunities afforded by the larger university community. The Cornell Law School mission has been international in scope and purpose since its founding in 1887. Graduates are trained to succeed in a rapidly evolving transnational environment. The faculty's teaching and research is internationally respected and the student body is drawn from around the globe.
The Cornell Experience
Cornell Law School is housed in Myron Taylor Hall, one of the signature complexes on Cornell University's beautiful campus. The university itself, the youngest of the Ivy League universities, is perched on a sprawling campus that overlooks the city of Ithaca and Cayuga Lake and is nestled in the Finger Lakes region of New York State.
LLM students and their families are integrated into the law school community throughout the program. Students are encouraged to participate in any of the over 45 student groups at the law school including the LLM Student Association.
LLM students are also part of the larger Cornell University graduate student community and are welcome to use the various resources available throughout the university. From the Big Red Barn Graduate Student Center to the Graduate and Professional Student Assembly to the International Students & Scholars Office, LLM students can become involved and gain assistance from a variety of resources.
Our students value our unique location in Ithaca, New York. For years, Ithaca has been known for offering small-town life with the cultural qualities of a larger metropolitan area. From hiking to wine tasting, water sports to theater, Ithaca is the perfect mixture of natural, outdoor experiences combined with creative, innovative people. For more information, go to visitithaca.com.
LLM Tech students may take advantage of Cornell University's new Tech Campus on Roosevelt Island in New York City.
Housing
Cornell University operates a number of graduate student housing facilities, including housing for families. Private houses, apartments, and cooperatives are within easy walking distance of the Law School.
Career Services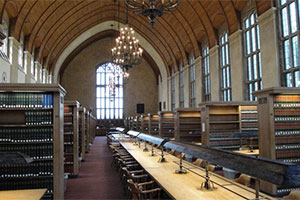 Career counseling for LLM students is provided through the Careers Office. Informational and networking programs are scheduled throughout the year. Each year, Cornell LLM students with a first law degree from outside the United States may participate in the international LLM job fair held in New York City at the end of January.
Tuition and Financial Aid
Pursuing a legal degree is an investment in your future. To prepare for this investment, it is important to make sure that you are financially ready to take on the costs associated with attendance. Tuition for the LLM program is $65,456 for the 2018–2019 academic year.
Cornell Law also provides a number of financial awards to LLM students based on merit and need. More information regarding scholarships and financial aid may be found at Tuition and Financial Aid.
Application Information and Deadlines
Applications for our general LLM and JSD programs are accepted online through LSAC. Both applications open at the beginning of September. Your application and all supporting documents must be submitted through LSAC by the following deadlines:
LLM: December 15
JSD: May 1
Application requirements for the general LLM and JSD programs can be found on our website.
For information on the LLM Tech application and deadlines, please visit the Cornell Tech website.
Contact Information
General LLM & JSD
Graduate Legal Studies
L46 Myron Hughes Hall
Cornell University Law School
Ithaca NY 14853-4901
USA
Phone: +1.607.255.5185
Email: glsadmissions@cornell.edu
LLM Tech
Admissions
Cornell Tech
2 W. Loop Road
New York NY 10044
USA
Email: admissions@tech.cornell.edu