DePaul University College of Law
The information on this page was provided by the law school.

Official Guide to LLM, Master's, and Certificate Programs
---
Introduction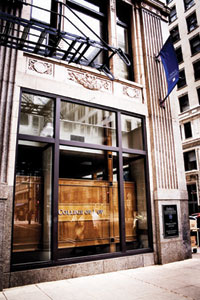 DePaul University is the largest private university in Illinois and enjoys the advantages of its vibrant, urban setting. Its strong reputation for academic excellence is distinguished by its dedicated faculty, unrivaled professional skills training, and its genuine sense of community.
Located in the heart of Chicago's business and legal communities, the College of Law affords extensive contact with Chicago's legal community. It is within walking distance of the state and federal courts, government offices, and many law firms.
DePaul law alumni include former mayors of Chicago, numerous state and federal judges, and managing partners of Chicago law firms. The college offers full-time, part-time, and summer programs. DePaul is fully accredited by the American Bar Association and is a member of the Association of American Law Schools and the Order of the Coif.
Computer Facilities
Wireless connectivity throughout the law school
5th floor: Lewis Center (Microsoft Word, Internet, email)
2nd floor: Lewis Center (Microsoft Word, Internet, email)
13th floor: Lewis Center (Microsoft Word, Internet, email)
Law Library
4th, 5th, and 6th floors dedicated to Law Library (I-Share, CALI, Bloomberg Law, FDsys, Westlaw, LexisNexis, HeinOnline, BNA, LegalTrac)
Total volumes: 426,160 (including microfiche)
Librarians: 6
Support staff: 5
Seating capacity: 490
17 group-study and media-viewing rooms
Housing
Although Chicago has more than 200 distinct neighborhoods, most DePaul law students live in communities near DePaul's main campuses and the city's cultural hub. Popular choices include some of Chicago's most interesting and vibrant areas, such as the Gold Coast/Streeterville, Wrigleyville/Lakeview, Printer's Row/South Loop/West Loop, and Lincoln Park.
DePaul University—University Center
DePaul University offers campus housing at the University Center in the Loop. The University Center is equipped with amenities that cater to a wide array of student interests. The second floor of the building offers a fitness center, a recreational area, a large in-house laundry room, and a full-service dining center. There are other services available to residents such as cleaning services and lockbox rentals. In addition, the University Center is staffed with a 24-hour professional security company and the building is open for the entire academic year, including breaks. Residents also have the opportunity to stay through the summer quarter. To apply for campus housing, visit myhousing.depaul.edu to submit a housing agreement.
Infinite Chicago
Another option for law students is the Infinite student apartment buildings located directly across the street from the College of Law.  Infinite, a private facility, offers fully furnished units that include washer/dryer, designer furniture, stainless-steel appliances, flat-panel TV, and free Wi-Fi and cable. Additional information is available online at www.chicagoinfinite.com.  Infinite also has a similar-style building that just opened approximately three blocks away.  Please find more information about their new building, Arc at Old Colony, at www.arcatoldcolony.com.
Free Apartment-Finding Services
Another way to find housing in Chicago is to use an apartment locator service.  These services are free and can be extremely helpful to new students who are not familiar with the many wonderful neighborhoods in Chicago.
StudentSpace
Affiliated with @properties, StudentSpace is a free apartment locator service that works specifically to help graduate students find housing in Chicago. StudentSpace can even help you secure housing remotely if you are not able to travel to Chicago for your housing search. Additional information is available online at www.student-space.com.
Apartment People
A free service, Apartment People has been connecting renters and landlords in Chicagoland for more than 34 years. Apartment People offers three convenient locations in Lakeview, River North, and Evanston and has hundreds of experienced, licensed leasing agents. More information is online at www.apartmentpeople.com.
If you want to do your own research or if you are familiar with the city of Chicago, you can also utilize websites like Craigslist, AptAmigo, Rentler, PadMapper, and Domu, to name a few.
LLM Programs/Areas of Concentration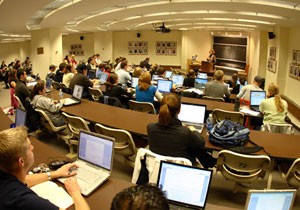 DePaul offers Master of Laws (LLM) programs in Health Law, Intellectual Property Law, International Law, Taxation, and US Legal Studies. Our LLM programs are designed to provide foreign-trained lawyers and graduates of non-US law schools with an understanding of the US legal system, and to provide US lawyers and law graduates with expanded knowledge and training. You may complete an LLM program through an intensive, one-year course of full-time study or on a part-time basis.
Each program is described more thoroughly below. Additional information can also be found on DePaul's website, or by contacting
Office of Law Admissions
Attn: LLM Programs
25 East Jackson Boulevard
Chicago, IL 60604
USA

Phone: 312.362.8185
Fax: 312.362.5280
Email: gradlaw@depaul.edu
This is important.

Please Note
The LLM in US Legal Studies and the Two-Year JD for International Lawyers are the only degree programs offered at DePaul University College of Law that qualify international lawyers to sit for a US bar examination in selected jurisdictions. Earning an LLM degree in Health Law, Intellectual Property Law, International Law, or Taxation at DePaul University College of Law does not qualify international lawyers to sit for the bar examination in any state.
Health Law
Established in 1986, DePaul's LLM in Health Law is led by outstanding full-time faculty and leading attorneys. The health law curriculum evolves as health care law and technology change, addressing the demand for lawyers with specialized credentials in this field. LLM students may earn course credit while gaining valuable practice experience through externships. Additionally, LLM students may participate in programs conducted by the Health Law Institute.
Intellectual Property Law
DePaul's LLM in Intellectual Property Law is regarded as one of the most extensive programs in the country, and the Center for Intellectual Property Law and Information Technology, which oversees the program, is an innovative leader in the field. With more than 30 course offerings, the program addresses the need for specialized training in intellectual property and information technology law.
International Law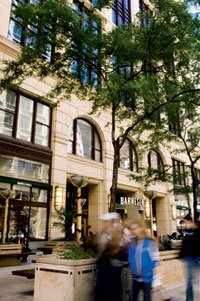 DePaul's LLM in International Law provides an intensive one-year course of full-time study or up to four years of part-time study that emphasizes the theoretical background and practical skills lawyers need to excel in international law practice.
Concentrations in four key areas of global practice are available:
International Business, Commercial, and Trade Law
International Cultural Heritage Law
International Governance and Rule of Law
International Human Rights Law and Policy and Criminal Justice
The DePaul International Law program is designed for both experienced attorneys and recent law school graduates from the United States and abroad who wish to
earn an advanced law degree to assist in the pursuit of a career with law firms, governmental and nongovernmental agencies, and academic institutions worldwide;

obtain practical and theoretical knowledge of international law and its interaction with the laws of the United States and other countries;

learn the research, analytical, and communication skills required to succeed in international law practice;

represent clients engaged in international transactions and relationships;

establish a network of professional international contacts and clients;

work with faculty experts in international and US law; and

interact with students from diverse legal cultures.
Additionally, foreign lawyers and graduates will improve English language skills, gain an understanding of the US legal system, and earn an advanced law degree from an ABA-accredited US law school.
Taxation
For more than a quarter century, the LLM in Taxation has offered a comprehensive curriculum that provides instruction in both the substantive and procedural aspects of tax law. Courses range from the basics of personal and business income taxation to advanced problems in corporate and partnership taxation, estate and gift taxation, and state and local taxation. The full-time faculty is complemented by prominent and skilled adjunct faculty, balancing scholarly and practical approaches to the program.
US Legal Studies
The Master of Laws in US Legal Studies is designed for students who received a first degree in law outside of the United States. It begins with an orientation that introduces graduate students to DePaul's faculty, staff, library, and computer and research facilities. Students also will participate in special courses introducing them to the differences between civil and common law systems, the foundations of the US legal system, the methods of legal reasoning and analysis, and the basics of legal writing in the US legal system.
Application Process
Suggested application deadlines are as follows:
Fall semester (begins in August): July 1
Spring semester (begins in January): November 1
Summer term (begins in June): April 1
Tuition and Scholarships
Applicants are considered for scholarships at the time that they apply. While a limited number of partial-tuition scholarships may be available, we do not offer full-tuition scholarships. Many of our LLM students finance their studies either fully or partially with loans.
Requirements
Completed application form. (Applicants are encouraged to

apply online

; however, a

printable application form

(PDF)

is also available.)

Two letters of recommendation.

Personal statement (essay).

Résumé.

Application fee of 40 USD. You may submit the $40 application fee by personal check or have someone submit the check on your behalf. Checks should be made payable to the Office of Law Admissions.

Official law school transcript.
International Applicants—Additional Requirements
Course-by-course evaluated transcripts are required for applicants with an international law degree:

LSAC LLM Credential Assembly Service

is preferred, but other recognized evaluating agencies approved by the National Association of Credential Evaluation Services (NACES) are accepted.

A TOEFL or IELTS score is required for applicants who were educated at a foreign institution where English was not the primary language of instruction.

Conditional admission is available for students who otherwise have a strong overall academic record, but cannot demonstrate the necessary English proficiency. Prospective students seeking conditional admission need to submit TOEFL or IELTS exam scores. For more information, please contact

gradlaw@depaul.edu

.
Student Organizations
Appellate Moot Court Society

Art and Cultural Heritage Law Society

Asian Pacific American Law Students Association

Black Law Students Association

Business and Corporate Law Society

Child and Family Law Association

Christian Legal Society

Decalogue Society

Entertainment and Sports Law Society

Environmental Law Society

Federal Bar Association, DePaul Chapter

Federalist Society for Law and Public Policy

If, When, How

Intellectual Property Law Society

International Law Society

Justinian Society of Lawyers

Latino Law Student Association

Multicultural Law Student Association

Muslim Law Student Association

National Lawyers Guild

Outlaws

Phi Alpha Delta

Public Interest Law Association

Society for Asylum and Immigration Law

Student Bar Association

Veterans Advocacy Student Organization

Women's Bar Association
Career Services
Alumni, faculty, and students contribute to an active and aggressive job-search network. The teaching and publishing reputations of the faculty, as well as the largest alumni bench and bar network in the Chicago area, complement five full-time DePaul Law Career Services officers. Programs offered by Law Career Services include
one-on-one job-search strategy sessions with experienced counselors;

myriad opportunities to connect with alumni;

public and private externship opportunities;

résumé, interview, and professional development skills training;

public- and private-sector job postings; and

mock interview opportunities.