Drake University Law School
The information on this page was provided by the law school.

Official Guide to LLM, Master's, and Certificate Programs
---
Introduction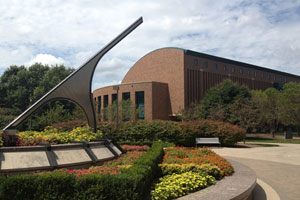 Established in 1865, Drake Law School is one of the 25 oldest law schools in the country. Our law school's rich history and traditions are coupled with newly renovated facilities, the latest technology, and an innovative curriculum. We have alumni working in all 50 states and internationally. As the only law school located in the capital city of Des Moines, Drake provides a unique educational and practical learning experience in a location just minutes from the state capitol, state and federal courts, and a dynamic business district that is national headquarters for insurance, banking, and publishing firms.
Des Moines
With more than a half million residents, the Des Moines metropolitan area is home to art and music festivals, a thriving nightlife, several professional sports teams, world-class restaurants, and Broadway shows. There are hundreds of miles of recreation trails, and Des Moines' vibrant downtown is only a few minutes from campus. Forbes recently ranked Des Moines as #1 for "Best Places for Business and Careers" and "Best City for Young Professionals."
Des Moines offers numerous opportunities for affordable housing within walking distance to campus. Drake students may also ride the Des Moines-area buses for free.
LLM Programs
Drake Law School's graduate law program, open both to American and international students on a full-time or part-time basis, allows each student to pursue an individualized course of study toward a Master of Laws (LLM) degree. Drake Law offers an LLM in Individualized Legal Studies, in Intellectual Property Law, and in Compliance and Risk Management.
Any applicant who holds a Juris Doctor (JD) degree from an ABA-accredited law school, an LLB, or an equivalent degree from an international law school is eligible for the LLM program. An LLM degree is ideal for American students who seek an advanced curriculum that facilitates their transition to practice or for practitioners who seek to expand their practices into new areas. For an international student, an LLM degree attests to the student's knowledge and understanding of American law and culture, as well as to the student's English language proficiency. An international student who holds an LLM degree may, in some states, sit for the state bar exam and obtain a license to practice law in the United States.
LLM in Compliance and Risk Management
The LLM in Compliance and Risk Management, offered by Drake Law School and Drake's College of Business and Public Administration, responds to the growing need for employees to ensure that their companies are meeting government regulations and adhering to ethical standards.
The program combines the legal and business knowledge necessary to thrive in highly regulated fields such as financial services, insurance, health care, pharmaceuticals, agribusiness, and utilities.
LLM in Intellectual Property Law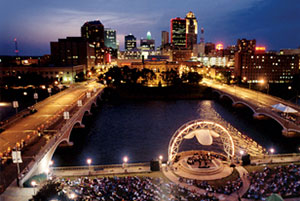 The LLM in Intellectual Property Law program at Drake Law School provides an exceptional learning environment to prepare transnational IP lawyers for today's global business environment. The program also offers an innovative curriculum that combines legal theory, policy analysis, practical experience, and professional skills development. The faculty consists of scholars with a wide range of expertise in intellectual property law, as well as experienced attorneys practicing in the field. Drake's Intellectual Property Law Center has been recognized as one of the top intellectual property law programs in the United States and one of the top programs in the Midwest.
LLM in Individualized Legal Studies
The philosophy of the LLM in Individualized Legal Studies program is to allow each student to build his or her own program to fit their individual career goals and interests. All students must successfully complete 24 hours of law credit drawn from the regular Drake Law School curriculum. Some curriculum requirements vary for domestic and international students. A student may design his or her own concentration by devoting 12 of these 24 credit hours to a specialized area of study of the student's choice, or the student may pursue one of several areas of concentration including:
Business Law
Criminal Law
International Law and Global Citizenship
Sustainable Development
Application Requirements
Completed application
Official law school transcripts
Statement of Purpose
At least one letter of recommendation is required; up to three letters will be accepted
LSAC LLM Credential Assembly Service (LLM CAS) law school report (required for international students)
TOEFL scores are required for applicants whose native language is not English
Student Services
The Student Services Office at Drake Law School provides students with advising, registration guidance, academic support, accommodations, and personal counseling referrals. The Drake University International Center assists more than 300 international students, from over 50 countries, who study at Drake University. They provide pre-arrival information, arrival and orientation services, immigration advice, and special programs.