Georgia State University College of Law
The information on this page was provided by the law school.

Official Guide to LLM, Master's, and Certificate Programs
---
Introduction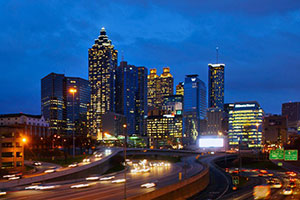 Georgia State Law is located in the heart of Atlanta, a global city with more than five million residents, home to the world's busiest airport, and host of the 1996 Summer Olympics. With over a dozen Fortune 500 companies' headquarters, and a thriving legal community, our location encourages hands-on learning and provides both students and faculty with unequaled connections. Georgia State Law truly provides access to the legal world on an international level.
Georgia State Law's location, coupled with the support of a world-class faculty and a competitive cost, gives students the foundation needed to succeed in today's legal economy. Our students tailor their studies to their individual interests and graduate with experience under their belts, as well as with a strong network of advocates in the legal profession.
Our students can choose to attend full or part time, with classes offered both during the day and evening, laying the groundwork for success. Exceptional clinics and clinical courses, along with varied externship opportunities, bring legal studies to life. Employers use words like "grit" and "dedicated" to describe our graduates. Additionally, our bar passage and employment placement rates are high and steady, assuring our students that their degrees will carry real success in the real world.
Georgia State University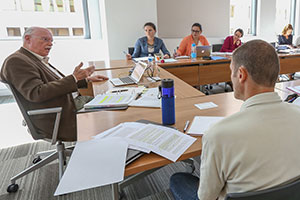 Georgia State University, an enterprising urban public research university, is a national leader in graduating students from widely diverse backgrounds. Centered in the historic financial hub of downtown Atlanta, the university provides more than 53,000 students with unsurpassed connections to the city's business, government, nonprofit, and cultural organizations.
The university offers 250 undergraduate and graduate degree programs in more than 100 fields of study in its nine colleges and schools:
Law School Enrollment
Georgia State Law enrolls about 675 students each year in its full- and part-time programs, including the JD and LLM programs.
Physical Facilities
The Law Library is equipped to meet the demanding research needs of today's students, faculty members, staff, and members of the legal community. The library's extensive collection supports a broad range of legal research needs and serves as the official law library of the Supreme Court of Georgia.
Georgia State Law's home, at 85 Park Place NE in Atlanta, is an architecturally distinctive and environmentally sustainable building that serves our public mission and allows for growth in the student body and developments in legal education. The building features 21 state-of-the-art classrooms, including courtrooms of varying sizes and a 230-seat appellate courtroom for training and special events. The Law Library occupies the top two floors and offers quiet and collaborative work spaces, a casual café and outdoor terrace, and a formal reading room.
Housing
Numerous off-campus housing opportunities are available near our campus.
LLM Programs
LLM Program for Foreign-Trained Lawyers
Designed for foreign-trained lawyers who wish to advance their careers with a postgraduate law degree and qualify to practice law in the United States, our program offers two tracks:
The Bar Preparation Track allows students to focus on the requirements necessary to sit for the Georgia Bar Examination or those of other states
The General Studies Track allows students to customize their studies and concentrate in particular areas, including Intellectual Property, Health Law, and Land Use and Urban Growth
Georgia State Law is nationally recognized for its flexible programs, with both the full- and part-time programs offering day and evening classes. Full-time LLM students will complete the program in 9 months. Part-time students must complete it within 24 months.
LLM Program for Health Law
The Center for Law, Health & Society offers a new master of laws and a post juris doctor certificate in health law, which is open to US- and foreign-trained lawyers.
How to Apply
Complete an application online through your LSAC LLM Account.
Student Services and Organizations
Georgia State Law has more than 27 student organizations, including the Student Bar Association, Georgia State Law's students' governing body.
As a law student, it is important that you take advantage of all the opportunities available to increase your participation and visibility within the legal community. Student organizations will provide your first and strongest link to other students who share your interests and to a network of attorneys that will assist you in your academic and professional development.
Career Services
The Office of Career Services provides a full range of services to assist students and graduates with the employment-search process.