Pepperdine University Rick J. Caruso School of Law
The information on this page was provided by the law school.

Official Guide to LLM, Master's, and Certificate Programs
---
Introduction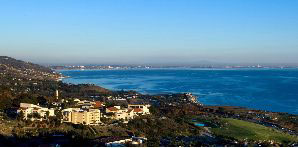 When you choose Pepperdine School of Law, you will join an accomplished community of students seeking a superior legal education at an internationally recognized institution. The Master of Laws program prepares students for excellence in the increasingly globalized legal and business marketplaces. In addition to rigorous academic programs committed to individualized learning, Pepperdine students are strengthened for lives of purpose, service, and leadership. Our LLM program welcomes students of all backgrounds and faiths and strives to educate graduates for lives as peacemakers and justice seekers in all that they do. As a top-ranked university, Pepperdine School of Law produces not only good lawyers, but also good people.

Pepperdine Law's Straus Institute for Dispute Resolution is repeatedly recognized as the foremost academic center of its kind. The Institute brings together an unparalleled full-time teaching and research faculty that engages with students and practitioners from all over the world to explore more effective ways of solving problems and managing conflict. The Straus Institute has long been recognized as one of the nation's top academic dispute resolution programs.
In addition to the breadth of degree choices offered at the Pepperdine School of Law, our global and impactful interdisciplinary programs address the needs of current legal and business environments, providing students the opportunity to choose the path that best fits their individual interests. Pepperdine has strong connections within the Los Angeles legal and business communities, which provides broad networking, externship, and internship opportunities for our students.
Location
Pepperdine University is nestled in the hills of Malibu, California, overlooking the Pacific Ocean, which provides an inspired location for study. Our convenient location just 30 miles from downtown Los Angeles provides access to the thriving downtown legal and business communities, the area's diverse culture, and the heart of the Southern California entertainment industry while ensuring a safe living environment outside of the inner city area. Known for its beautiful weather, beaches, and community, Malibu features many unique recreational, dining, and sightseeing experiences.
Law School Enrollment
JD students: 530
LLM students: 80
MDR students: 88
Certificate students: 200
Faculty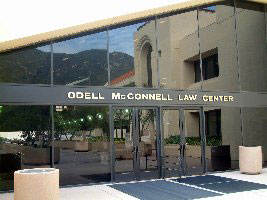 Recognized as among the best in the country, particularly for its accessibility to students, the School of Law faculty is comprised of some of the finest lawyers and scholars in the nation. Faculty members serve as teachers, mentors, counselors, and community leaders. Our faculty is deeply committed to our students, and with a low student-faculty ratio, students receive hands-on guidance, mentorship, and support from nationally recognized experts. Pepperdine's strong record of scholarship is demonstrated in over 180 law review articles and 100 additional publications published in the past seven years.
LLM Programs/Areas of Specialization
Our Master of Laws (LLM) provides foundational skills and experiential knowledge to prepare you for legal practice. The 26-unit LLM program is available on a full- or part-time basis and requires an ABA-accredited JD degree or, for international candidates, the first degree in law required for law practice or law teaching in the country in which law studies were pursued. Students can select from a variety of specialties, allowing them to customize a degree to fit their career goals.
All LLM programs include course tracks allowing students to sit for a US bar exam.
Campus Facilities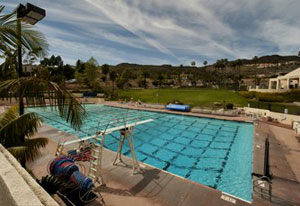 The law school is situated at one of the highest points on Pepperdine's 830-acre campus and features incredible ocean, mountain, and campus views. Students often study and socialize on the expansive terrace located next to the law school café and overlooking the Pacific Ocean.
Pepperdine provides access to seven libraries across Southern California, including the School of Law's Jerene Appleby Harnish Law Library, which offers 40,000 square feet of space with ocean and mountain views and a collection of more than 400,000 titles. In 2007, Pepperdine became host to the largest collection of conflict resolution materials, with more than 23,000 titles on arbitration, mediation, negotiation, fact finding, and other international and domestic dispute resolution procedures.
In addition to academic facilities, Pepperdine University offers a number of recreational amenities, including an Olympic-sized running track, a nine-court tennis facility, and a swimming complex that was used in the 1984 Olympic water polo competition.
Housing
Students studying at Pepperdine University have numerous housing opportunities, including on- and off-campus options. On campus, law students reside at the George Page Residential Complex, adjacent to the School of Law. Built in 1996, Page offers a common recreation room, outdoor barbecues, and adjacent parking. Students enjoy a private room in a four-bedroom apartment with a shared living room, kitchen, and bathroom. Students choosing to live off campus have a variety of options available in the surrounding areas of Calabasas, Santa Monica, Woodland Hills, Westlake Village, Agoura Hills, and Thousand Oaks.
Student Facilities, Organizations, and Cultural Activities
Students have the opportunity to become involved with a number of campus clubs and organizations within their chosen speciality. For those looking to publish their research, Pepperdine University Rick J. Caruso School of Law hosts the following:
Pepperdine Law Review
Pepperdine Dispute Resolution Law Journal
Journal of the National Association of Administrative Law Judiciary
Journal of Business, Entrepreneurship and the Law
LLM students are also eligible to represent Pepperdine at a number of annual international commercial arbitration moot court competitions. In addition to academic opportunities, students can participate in various intramural sport teams, including dodgeball, flag football, volleyball, tennis, basketball, soccer, and beach volleyball. Additionally, just a short drive away, Los Angeles offers an abundance of cultural, art, and entertainment activities.
Experiential Learning
Students in the LLM in Dispute Resolution program can gain mediation experience through the Mediation Clinic handling small claims, limited jurisdiction, and temporary restraining order (TRO) cases in Los Angeles Superior Court, or additional elective clinics, including the Employment Law Mediation Clinic. Students will also have the opportunity to work with a dispute resolution organization through the externship program and international students may apply for optional practical training (OPT) after completing the LLM.
Students pursuing an LLM in Entertainment, Media, and Sports (EMS) participate in a Preceptor Mentor-Matching Program throughout the duration of the program as well as a required 2-unit externship in their area of interest.
Scholarships
Students are considered for partial scholarships during the application process. Pepperdine has also offered full-tuition scholarships sponsored by the Beijing Arbitration Commission, JAMS, and the Seegmiller Law Firm. For more information, visit Scholarships and Funding Resources.
Graduate Programs Contact Information
For more information about our program offerings, please visit graduate programs on our website or contact:
Straus Institute for Dispute Resolution Programs
Phone: 310.506.4655
Email: dracademics@pepperdine.edu
EMS LLM and US Law LLM Programs
Phone: 310.506.4024
Email: graduatelaw@pepperdine.edu