Temple University—James E. Beasley School of Law
The information on this page was provided by the law school.

Official Guide to LLM, Master's, and Certificate Programs
---
Join the Temple Family
Strong rankings. Personal attention. Top value.
Temple Law has a particularly strong sense of community. Our students actively take part in many aspects of law school student life, including participating in student organizations, events, and other social activities, forming tight bonds among our students, staff and faculty, and experiencing university life fully. Our faculty devote an uncommon level of attention and commitment to our students' success.
Philadelphia, Your New Favorite American City
Temple Law is located in Philadelphia, the sixth-largest city in the U.S., conveniently located between New York City and Washington, D.C. The cost of living in Philadelphia is lower than that of other east coast cities, allowing students to live affordably in a large city while pursuing an excellent education and building a network.
Affordable Tuition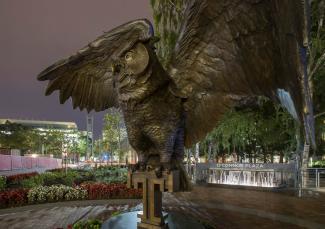 Temple Law is a public university, subsidized by the State of Pennsylvania. As such, our tuition is very competitive. The current tuition rates for each program are posted here.
LL.M. and Graduate Programs
View LL.M. and Graduate Programs
Temple Law offers five LL.M. programs. We welcome the opportunity to get to know you and learn how Temple may help advance your career. Please reach out to the contact people below to schedule a time to speak.