Touro University—Jacob D. Fuchsberg Law Center
The information on this page was provided by the law school.

Official Guide to LLM, Master's, and Certificate Programs
---
Introduction
Established in 1980, Touro Law is fully accredited by the American Bar Association and is a member of the Association of American Law Schools. Touro Law is at the center of what is arguably the nation's first integrated law campus, comprising a US courthouse and federal building and a New York State court center, with supreme, family, and district courts.
The Law Center occupies a dynamic 185,000-square-foot building in Central Islip on the south shore of Long Island, a little over one hour from New York City by car or train. On-campus parking is free of charge. The Law Center also provides free shuttle service for day and evening classes between the Long Island Rail Road (LIRR) Central Islip train station and the law school.
LLM Programs/Areas of Specialization
Touro Law offers three distinct LLM programs: a Master of Laws in US Legal Studies for foreign law graduates, a General LLM program for US law school graduates, and an online LLM in Aging and Longevity Law for US law school graduates.
LLM in US Legal Studies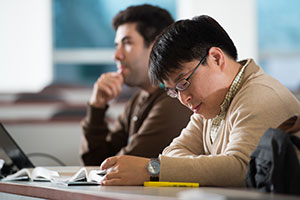 Touro's LLM program for foreign law graduates is the third-oldest such program in the New York City metropolitan area, after those of Columbia University School of Law and New York University School of Law. This program is designed to provide a grounding in United States jurisprudence, law, and procedure.
The program was the first in the country to offer a research and writing course designed exclusively for foreign lawyers as well as a course devoted specifically to the US legal system. Distinctive features to the program include:
Optional survey courses on basic US legal subjects: constitutional law, property, contracts, civil procedure, and torts.
The opportunity to "audit" one course per semester. Auditing allows a student to attend a course at no cost and to even take the final exam, but the course does not count toward the credits needed for graduation.
Students who excel in the LLM program may be considered for transfer to the JD program.
Tuition is charged on a per-credit basis.
This program gives graduates of law schools outside of the United States a significant exposure to US jurisprudence, laws, and policy. Satisfactory completion of a total of 27 credits is required. Students arriving on student visas must attend full time and will complete the program in about 1 to 1.5 academic years. Other students may attend part time, taking up to two academic years.
Three courses are required, and two of them are offered in the fall on Sundays: Introduction to the US Legal System (3 credits) and Legal Process for Foreign Lawyers (2 credits). The third required course, Professional Responsibility (2 credits), can be taken in either the day or evening, and in the evening it is offered on the same night as one of the survey courses. The five nonrequired survey courses designed just for LLM students are offered each year. They are two- or three-credit condensations of courses that are offered in the first year of the JD program. These courses cover constitutional law, property, torts, contracts, and civil procedure. In the fall, two survey courses are offered on one evening; in the spring semester, two survey courses are offered on Sundays and one on a weeknight. As a result, many students attend classes on Sundays and one weeknight, completing the program in three semesters.
Students may take some or all of these survey courses as well as courses from the rich JD curriculum to satisfy their 20 credits of electives.
Graduates of the program may qualify to take the New York bar examination and be admitted to practice in New York.
For more information, please visit the LLM in US Legal Studies website, or contact
Susan Thompson
Director of Enrollment
225 Eastview Drive
Central Islip NY 11722
USA
Phone: 631.761.7012
Fax: 631.761.7019
Email: llmflg@tourolaw.edu
General LLM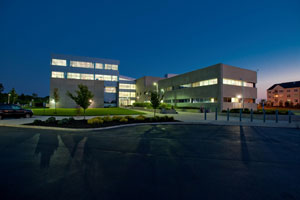 Students interested in this program should have a JD from a law school accredited by the American Bar Association. This program is for those with a JD or those who have already passed the bar exam and want to return to school to specialize in an area of law. The LLM is a general degree and students in the program may specialize in any area that the law center offers, including Aging and Longevity; Business and Corporate Law; Estates/Elder Law; Criminal Law; Land Use, Real Estate, and Sustainable Development; Solo and Small Practice; and Family Law, to name a few. Satisfactory completion of a total of 24 credits is required, including an intensive writing requirement.
For more information, please visit the Master of Laws website, or contact
Office of Student Services
225 Eastview Drive
Central Islip NY 11722
USA
Phone: 631.761.7050
Fax: 631.761.7059
Email: studentservices@tourolaw.edu
Online LLM in Aging and Longevity Law
Available to law graduates and practicing attorneys in the United States, this 24-credit asynchronous online program prepares lawyers to help serve society's increasing aging population, which is creating a capacity crisis for elderly individuals, their families, and the institutions that provide various services to the elderly, as well as the legal system.
This graduate degree program builds on Touro Law's strengths in aging and longevity law. In 2013, Touro Law established its Aging and Longevity Law Institute (ALLI) and began offering a concentration in Aging and Longevity Law for JD students. ALLI was designed to provide members of the bench and bar, law students, professionals from other disciplines, and members of the community with the information, tools, and resources required to address the legal needs of the approximately 100 million Americans that are 50 years of age and older.
For additional information, please contact
Susan Thompson
Director of Enrollment
225 Eastview Drive
Central Islip NY 11722
USA

Phone: 631.761.7012
Fax: 631.761.7019
Email: admissions@tourolaw.edu
Housing
Central Islip and neighboring communities offer a wide variety of affordable, convenient housing options, ranging from apartments and condominiums to single-family homes. The Office of Admissions maintains a Housing Information Network to keep students informed of local rentals and of the names of other students wishing to share an apartment. In addition, Touro Law has special arrangements with several local apartment complexes. Touro Law students receive special rent discounts.
Student Services and Organizations
The Office of Student Services addresses quality-of-life issues, provides academic and nonacademic counseling, coordinates disability services, supports student organizations, and serves as a source of information for our students. Among the many student organizations are the Asian and Pacific American Law Students Association, the Latino American Law Students Association, Intellectual Property Law Society, and the Immigration Law Students Association.
Career Services
The Career Services Office (CSO) enhances the Law Center's innovative, hands-on curriculum, working with students and alumni to maximize their potential, enhance their marketability and professional development, and give them the edge they need to succeed in the real world of law.
CSO services include
One-on-one career goal and strategy counseling
Résumé, cover letter, and thank-you letter assistance
Interview preparation sessions
Networking skills seminars
Career development and practice area programs
Online job posting via JACOB, powered by Symplicity
Postgraduate judicial clerkship application assistance
On-campus interview programs
Career services library and online resources
Lifetime career services for alumni
Flexible programs and counseling schedules to accommodate the demand of evening students