University of California, Davis School of Law (King Hall)
The information on this page was provided by the law school.

Official Guide to LLM, Master's, and Certificate Programs
---
Introduction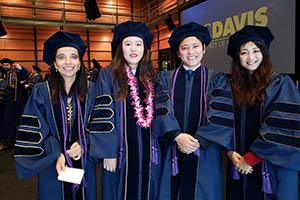 The School of Law at the University of California, Davis, is one of the world's leading law schools. We are proud of our history of outstanding scholarship, teaching, and real-world impact. Founded more than 50 years ago and named after Dr. Martin Luther King Jr., King Hall provides a beautiful home for UC Davis School of Law and welcomes students from around the world into its diverse, intellectually rigorous, and distinctly supportive community. Faculty, fellow students, and our alumni form a lifelong professional and personal global network. Join us and follow the dream!
The UC Davis School of Law LLM offers a superior educational experience for foreign lawyers, judges, prosecutors, and other legal professionals. Classes are taught by outstanding faculty scholars, and students are integrated into JD classes. The program is designed around individual student needs. Thus, LLM students can pursue a general course of study or a specialization from an area within the UC Davis School of Law curriculum.
Programs
The UC Davis School of Law offers the following outstanding academic-year study options:
General—Customized LLM: Working with the program director, you will tailor your curriculum to either gain a broad knowledge of the US legal system or focus on any area of legal scholarship supported by

UC Davis School of Law's

world-class curricula. The General LLM is designed to fit each student's needs, including preparation for a bar exam.
LLM with a Preplanned Specialization: Our law school curriculum offers many areas of focus. Common selections include business law, private or public international law, criminal law and procedure, intellectual property, human rights and social justice law, public interest law, environmental and natural resources law, health law, bioethics, immigration, and many more.
Two-Year Advanced LLM and Two-Year Extended LLM Options: Please contact the LLM Admissions Office at llm@ucdavis.edu to inquire about whether our two-year LLM option is right for you.
Spring Start LLM Option: For some students, starting the LLM program in the spring semester is vital to meeting educational and career goals. For more information about our Spring Start LLM option, please contact the LLM Admissions Director at llm@ucdavis.edu or 1.530.752.6081.
Bar Preparation: The UC Davis School of Law also provides excellent preparation to the participants who choose to take a bar examination.
UC Davis School of Law academic-year LLM students may apply for transfer to the JD program. Many of our LLM alumni have successfully transferred and completed the Juris Doctor program in the past.
Pre-LLM Programs
At the UC Davis School of Law, we support incoming LLM students through the following programs. Students learn about the US legal system, start reading and briefing cases, and improve their legal English fast!
Application Process
We encourage students to apply today! We accept and review applications continuously until mid-August when the academic school year begins. Every student receives personalized attention and support throughout the application process and the program completion and beyond.
Academic and Career Support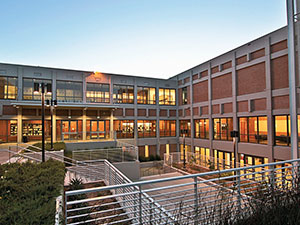 The LLM students enjoy individualized academic guidance and advice throughout the year. From a three-day orientation before classes start, to weekly meetings and workshops, this helps all students achieve their personal goals and expectations.
The Office of Career Services provides considerable assistance to LLM students, including comprehensive workshops and presentations on various aspects of the job-search process (interview coaching and mock interviews) and individual meetings with the LLM career counselor to review individual goals and strategies. LLM students enrolled full time will also receive access to a personal Career Services Manager (CSM) account (Symplicity) to aid in the job-search process. Students may take advantage of job postings, online job-search resources, and more.
Library
The Mabie Law Library is the heart of study and legal research for the UC Davis School of Law community. Students can access print and online resources including books, journals, databases, and others. Mabie Library's helpful staff includes several attorneys, and students have unlimited access.
Classrooms
The Law School building, King Hall, is a cutting-edge facility recently renovated to provide 24-hour student access to a beautiful, functionally advanced learning space that gives students the full benefit of the latest technologies. King Hall features an appellate courtroom, a moot courtroom, a pretrial skills laboratory, a large computer lab, study carrels and study lounges, a student social lounge, and many other amenities.
Student Services and Organizations
The Law Students Association serves the student body at UC Davis School of Law by improving student life through new initiatives and planning annual school-wide events. The Law Students Association also serves as a liaison to the administration, alumni, and the community at large. More than 50 additional active student organizations make the Law School a wonderfully lively place in which to study.
Housing
Affordable on-campus apartments are available to enrolled students and their families. Although on-campus housing is a popular option among students, many students enrolled at UC Davis live outside of university housing. The International Law Programs staff will assist you in finding the best fit.
The Campus, Community, and Student Life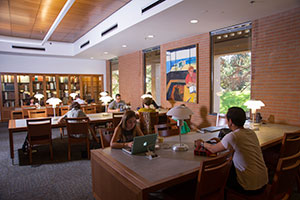 UC Davis School of Law's idyllic surroundings and proximity to San Francisco and the California state capital, Sacramento, create abundant opportunities for a well-rounded educational experience. The campus offers a full range of excellent graduate and professional programs. Within easy reach of major recreational areas such as Napa, Yosemite, and Lake Tahoe, the campus occupies 3,600 acres within the bike-friendly and charming college town of Davis. Recreational facilities include two outdoor swimming pools, an athletic training center, basketball courts, and outdoor playing fields, among others.
Tuition and Funding
For the 2020-2021 academic year, tuition and fees are estimated at $54,816. All students must have valid health insurance and are automatically enrolled in the Student Health Insurance Plan (SHIP) at an additional annual cost of $5,124. The health care coverage may be waived with proof of comparable health care coverage.
UC Davis School of Law offers a limited number of fellowships to highly qualified LLM students. All applicants are considered for funding; there is no separate application process. Students will be notified about any fellowship support as part of their acceptance.
Contact Information
For additional information, please visit the Master of Laws LLM Program website or contact
International Law Programs
UC Davis School of Law
400 Mrak Hall Drive, Room 1123
Davis CA 95616
USA
Phone: 530.752.6081
Email: llm@ucdavis.edu