University of Arkansas School of Law
The information on this page was provided by the law school.

Official Guide to LLM, Master's, and Certificate Programs
---
Introduction
For more than 90 years, the University of Arkansas School of Law has produced local, regional, national, and global leaders in the fields of law, business, and public service. Our law school graduates include CEOs, company and nonprofit in-house counsels, judges and justices, ambassadors, entrepreneurs, governors and senators, and a presidential cabinet member.
The school prepares students for success through a challenging curriculum taught by nationally recognized faculty, unique service opportunities, and a close-knit community that puts students first. With alumni in all 50 states, the District of Columbia, two territories, and more than 20 countries, the school of law has been nationally recognized for providing one of the best values in legal education.
Whether pursuing a JD or an LLM in the nation's first agricultural and food law program, students have the opportunity to expand and refine their legal skills and to serve others through the Legal Clinic, an active and effective pro bono program, externships, and skills courses.
Students prepare for their future in an environment that welcomes international students and that encourages participation in an increasing variety of international opportunities in and out of the classroom. Students also may participate in the publication of the Arkansas Law Review and the Journal of Food Law and Policy. The law school's outstanding faculty members not only nurture and challenge students but also produce nationally and internationally recognized scholarship and outreach.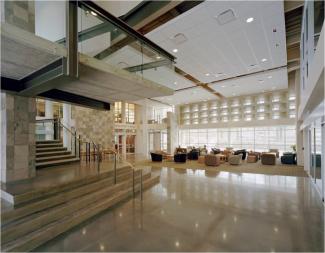 The University of Arkansas, the flagship campus of the University of Arkansas System, resides on 345 picturesque acres in Fayetteville, a town of approximately 85,000 residents nestled in the foothills of the Ozark Mountains. The School of Law is housed in one of the most striking buildings on campus, where it serves as a popular gathering place for the entire university community. 
For students unable to join us in Fayetteville, the School of Law offers LLM students the opportunity to earn their degree by distance with a carefully designed program that integrates seamlessly with the on-campus LLM program.
For nearly 150 years, the University of Arkansas has been at the center of higher education in the state. It provides an internationally competitive education for undergraduate and graduate students in more than 200 academic programs. The university contributes new knowledge, economic development, basic and applied research, and creative activity while also providing service to academic and professional disciplines.
The Northwest Arkansas location of the university provides many distinct benefits. Fayetteville is a vibrant college community with the charm of a small town and the amenities of a much larger city. The Northwest Arkansas Metropolitan Statistical Area has been recognized by U.S. News and World Report as one of the "Best Places to Live," while Forbes has listed Fayetteville among its "Best Places for Business and Careers." The campus is just a few miles away from the corporate headquarters of such companies as Walmart and Tyson. Fayetteville and the Northwest Arkansas region are often recognized for the innovative business climate, visual and performing arts and entertainment scene, outdoor recreation activities, natural beauty, and local food movement. Its network of Farmers' Markets recognized as one of the best in the region, and opportunities for local food abound.
University Highlights
More than 27,000 individuals study at the University of Arkansas. Students come from every state in the US, and more than 1,400 international students are enrolled from approximately 113 countries. More than a quarter of all U of A students study abroad sometime during their college career. The University of Arkansas is recognized for having one of the highest levels of research activity among all universities in America. Founded in 1871, the university comprises 10 colleges and schools and maintains a low student-to-faculty ratio that promotes personal attention and close mentoring. A vibrant Global Campus integrates with each unit on campus to deliver innovative and effective distance learning opportunities.
Physical Facilities
Students have 24-hour access to the school's more than 136,000 square-foot facility located in the heart of campus. The building includes classrooms featuring state-of-the art technology, comfortable study and group meeting areas, a 203-seat courtroom, a soaring entrance hall, a central courtyard, and an extensive library. The library footprint is 34,400 square feet and it contains more than 370,000 volumes and volume equivalents, librarian and information technology offices, technical services spaces, group study rooms, and a gourmet coffee shop. Extensive online resources are available through the library, with access available to distance students. Wi-Fi is available throughout the building.
The LLM classroom is equipped with state-of-the-art technology, allowing for easy access to video-conferencing, professional recording of classes, and other web-based educational opportunities available for distance and on-campus students.
Housing
Limited graduate housing for individual students is available in campus residence halls. A variety of private off-campus housing options are available in Fayetteville and surrounding communities within easy commuting distance of the law school. The school is located on the north side of campus, as shown on this U of A campus map.
The University of Arkansas has an off-campus housing website, which includes options to search for housing, compare prices, and even find help locating used furniture. Included is information on roommates, utilities, landlord contracts, and advice on renting. International students may receive additional assistance through the International Students and Scholars Center. 
Razorback Transit provides free bus service throughout Fayetteville, with an interactive map that allow riders to determine where buses are and when they will be arriving at each stop.
Student Services and Organizations
The School of Law features more than 20 registered student organizations including a newly formed Food Law and Policy Student Association. Additional student-run programs include the Board of Advocates, Student Bar Association, Arkansas Law Review, and the Journal of Food Law and Policy.
LLM Program in Agricultural and Food Law
Contact information:
Professor Susan A. Schneider
Director, LLM Program in Agricultural and Food Law 
University of Arkansas School of Law 
1045 W. Maple Street
Fayetteville, AR 72701
USA
Phone: 479.575.3706
Fax: 479.575.2076
Email: llm@uark.edu
Website: law.uark.edu/llm
About Agricultural and Food Law
Global concerns about food security and the environment as well as interest in nutrition, health, and the integrity of our food system have generated increasing interest in the study of agricultural and food law as an emerging area of practice and scholarship.
Just as we depend on agriculture for the production of our food, we recognize that this production is also highly consumptive. The agricultural sector uses more natural resources, including land and water, than any other single industry. Developing an agricultural system that balances production needs with environmental sustainability, particularly in the face of climate change, is a serious challenge for the future.
Some aspects of agricultural and food law is nation specific. However, global markets, international supply chains, and the recognition that ecological issues recognize no boundary emphasize the importance of international and transnational study. Whether the task is debating international food safety standards, considering policies to mitigate against climate change, assessing World Trade Organization requirements, evaluating foreign land investment, or addressing world hunger and the right to food, our study of agricultural and food law extends far beyond US borders.
Proven Leadership
For almost forty years, the University of Arkansas School of Law has been leading the nation in agricultural and food law education, research, and outreach. We were first to offer an LLM in agricultural and food law, first to publish a specialized journal devoted to food law and policy issues, and first to offer a fully integrated opportunity for distance education. We are also home to the nationally acclaimed Indigenous Food and Agriculture Initiative, an outreach effort that assists tribes across the country. Finally, the work of our Food Recovery Project has often been cited in the national media.
Our focus on sustainability, food system resilience, and global food security attracts students from throughout the U.S. and the world.
Unique Curriculum
Our specialized curriculum offers a full range of food and agricultural law course work and experiential learning opportunities that are all designed exclusively for our LLM Program. LLM candidates are never required to take a JD course or to slow their pace to accommodate students without a law degree. Courses are offered on a regular semester basis or condensed to allow more concentrated study. Special 2-3 day classes are taught by visiting professors who are nationally recognized food and agricultural law experts who come to Fayetteville to teach in our program.
Distance Learning Program
Our distance track allows students to participate through live video-conferencing, recorded classes, innovative hybrid courses, or self-paced guided online study, all presented with carefully designed online interaction. Course design assistance from the experienced distance learning professionals at the UA Global Campus assures excellence. For distance students, the LLM classroom is wherever they are, allowing them to maintain their jobs and residence elsewhere.
On-Campus Program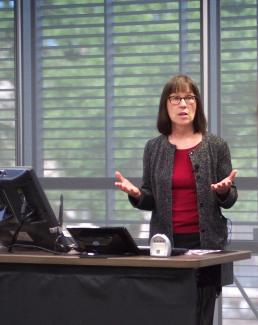 On-campus students study with us in beautiful Fayetteville, Arkansas. They can attend class in person and benefit from special experiential opportunities available in Northwest Arkansas. This includes participation in the Indigenous Food & Agriculture Initiative, the Food Recovery Project, and high-level food and agriculture externships. A limited number of graduate assistantships are available to on-campus students. These assistantships provide a full tuition waiver and a stipend.
Faculty
LLM courses are taught by nationally recognized agricultural and food law scholars and practitioners through a mix of law professors at the University of Arkansas School of Law, visiting professors who teach condensed courses, and distinguished guests who lecture via live video conference.
Tuition and Fees
Career Services and Job Placement
The Office of Career Services provides a wealth of resources to assist School of Law students and alumni in obtaining employment.
LLM candidates receive special guidance from the director of the LLM program and LLM faculty. In addition, the network of LLM alumni provides helpful connections for future employment. Regularly scheduled video-conferences with LLM alumni working in food and agricultural law positions provide LLM students with an opportunity to explore options and network with professionals in the field.
LLM alumni work in 40 different states and 14 foreign countries. They work in advocacy as attorneys, executives, and policy advocates; in business across the spectrum of our food system; with state and federal departments and agencies; and, in the academy.
World-Renowned Visitors
In the past several years, the School of Law has welcomed luminaries including
Bill Clinton, former University of Arkansas School of Law faculty member and US President
Sandra Day O'Connor, former US Supreme Court Justice
Ruth Bader Ginsburg, current Supreme Court Justice
Morris Dees, founder of the Southern Poverty Law Center
Mark Gaston Pearce, past chairman of the National Labor Relations Board
Michael T. Scuse, former USDA Acting Deputy Secretary
Butch Blazer, USDA Deputy Under Secretary
Bryan Stevenson, founder and director of the Equal Justice Initiative in Montgomery, Alabama, and author of Just Mercy: A Story of Justice and Redemption