200 McAllister Street, San Francisco, CA 94102, USA
Phone: 415.565.4817 | Website: www.uchastings.edu/llm
Introduction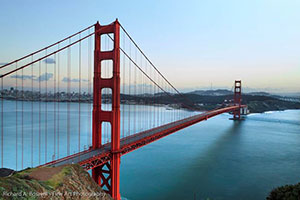 The University of California Hastings College of the Law, located in the heart of San Francisco, California, was established in 1878 as the first law department of the University of California system. For more than 135 years, UC Hastings has educated prominent leaders in the judiciary and the bar, in government and business, and in education.
The UC Hastings LLM program offers a dynamic and engaging intellectual community committed to the pursuit of justice and the highest professional standards. LLM students at UC Hastings are a diverse group of professionals from over 50 countries with a wide variety of experience both abroad and in the United States. The LLM class is a close-knit group who find social and academic support within their small group while creating lasting friendships with their juris doctor peers. LLM candidates may also elect to specialize in one of eight areas, receiving both an LLM degree and a Certificate of Specialization upon graduation. Students take all but two of their classes alongside the juris doctor (JD) students.
UC Hastings is home to several nationally acclaimed legal centers including the Center for Negotiation and Dispute Resolution; Center for Gender and Refugee Studies; UCSF/UC Hastings Consortium on Law, Science, and Health Policy; the Institute for Innovation Law; and the Center for WorkLife Law—all of which are open to LLM student participation.
UC Hastings is located in the center of San Francisco, one of the most beautiful, vibrant, and innovative cities in the nation. Many regard San Francisco as the heart and soul of American ingenuity and digital technology. UC Hastings is right in its center—just steps away from City Hall and courthouses. San Francisco is also the gateway to Silicon Valley, the technological epicenter of the world. This proximity gives UC Hastings students the opportunity to experience the law in the forums where it is practiced and determined, and provides a level of relevancy to their education that is unparalleled in most law schools.
UC Hastings is also just a short walk from the San Francisco Opera, the Asian Art Museum, and Davies Symphony Hall. Using the city's extensive public transportation system, students can easily access a variety of San Francisco's most popular tourist attractions, such as Alcatraz, the Golden Gate Bridge, Fisherman's Wharf, and AT&T Park, home of the San Francisco Giants.
With the premier LLM program in San Francisco, one of the largest alumni networks in the United States, access to our award-winning faculty, and all of San Francisco's amenities, UC Hastings provides a unique and powerful learning experience to its LLM students.
Law School Enrollment
LLM enrollment: 25–40 (approximate)
JD enrollment: 1,000 (approximate)
Certificates of Specialization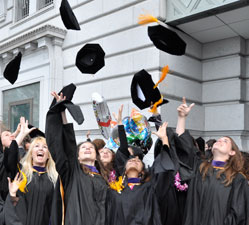 UC Hastings offers a one-academic-year LLM degree program in United States Legal Studies for students who are licensed to practice law and/or have a law degree from outside the United States. Our LLM program offers students approximately 130 courses, including 50 small seminars. Few other US law schools offer as wide a selection of courses open to LLM and JD candidates alike. UC Hastings LLM candidates receive one-on-one academic counseling and choose courses based on their personal interests. LLM students have the option to specialize in one of the following areas:
Criminal Law
Dispute Resolution and Legal Process
Environmental Law
Health Law and Policy
International Business and Trade
International Law and Human Rights
Science, Technology, and Intellectual Property
Taxation
Faculty
At UC Hastings, LLM students will have ready access to some of the leading law professors in the United States. The faculty prides itself on its teaching and scholarship; more than 25 of the leading law textbooks used by most law schools in the United States are authored by UC Hastings faculty. Most of our professors have clerked for US Supreme Court justices or other prominent federal or state judges. Many have worked as prosecutors or practiced with top national and international law firms. Several have served in the federal government, and many have studied or taught in other countries and draw upon their international experience in their classes and writing. Numerous faculty members are regular legal commentators in the media. The UC Hastings faculty is accomplished, approachable, and dedicated to helping students achieve their goals.
Facilities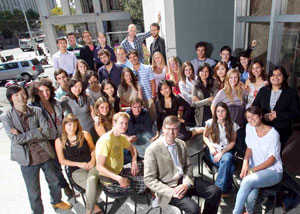 Our newly renovated classroom and library buildings feature cutting-edge technology, cafés, and many spaces in which students may study or socialize. Our extraordinary library collection is backed by the wealth of scholarly resources of the entire University of California and a library staff specially trained in international research. Please visit our library website for additional information.
Student Organizations and Cultural Activities
The diversity and variety of student clubs and organizations that thrive at UC Hastings are reflective of the intellectual energy, passion, and sense of community that defines student life on our campus. UC Hastings has more than 60 clubs and organizations addressing everything from legal specialties to diverse political, ethnic, and cultural issues. These organizations enable our students to forge lifelong connections with one another, pursue their extracurricular interests, and gain invaluable leadership skills. The Global Programs Office offers a welcoming environment, provides one-on-one academic advising and support, and organizes social activities for LLM students, foreign-exchange students, and visiting foreign scholars. LLM students are also encouraged to participate in school-wide activities with the JD students.
Career Services
The UC Hastings Office of Career and Professional Development provides a wide variety of programs, including panels, mock interviews, résumé and career-building workshops, career fairs, and the Alumni Mentor Program. The office also offers a well-stocked career library, as well as office computers dedicated to student use and an online job database for students and alumni.
With a career counselor specifically assigned to them, LLM students benefit from personalized assistance in developing an individualized job-search strategy, drafting job application materials, and working on interviewing and networking skills, as well as a number of workshops and information sessions tailored to the needs of foreign students. UC Hastings is a consortium member of the West Coast LLM Job Fair, and LLM students have the opportunity to attend the fair and interview with international firms prior to graduation.
Housing
UC Hastings is one of only a few urban law schools to offer on-campus housing. We also offer a housing message board to assist our students in finding off-campus housing. Please visit our Housing Department website for more information.
LLM–JD Transfer
UC Hastings offers a JD transfer program that allows qualified UC Hastings LLM students to apply to the JD program using grades and faculty recommendations from our LLM program in substitution of an LSAT score. If a UC Hastings LLM candidate is admitted to our JD program, the student will not receive an LLM degree, and instead will have the 24 earned LLM credits applied towards the completion of the JD degree. The student is then required to complete two additional years of study in order to meet the additional requirements of the JD degree.
Additional Information
For additional information, please visit our LLM Program website or contact us by email at llm@uchastings.edu.