University of California, Berkeley, School of Law
The information on this page was provided by the law school.

Official Guide to LLM, Master's, and Certificate Programs
---
Introduction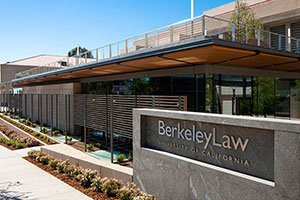 Berkeley Law is one of the premier law schools in the United States. We offer a superb education in both established and emerging fields of law, and our LLM students are taught by distinguished professors who are also cutting-edge scholars.
Berkeley's location in the San Francisco Bay Area, just north of Silicon Valley, provides an unparalleled opportunity to study at one of the world's leading institutions of legal education and research in one of the most vibrant areas of the world. Our Law & Technology program was the first of its kind and has been ranked number one for over a decade. We were legal pioneers of the Green Movement, creating the nation's first Environmental Law program. Our Business Law program is a top-ranked program in the U.S. and our International Law program and research center is one of the best in the world.
We are committed to top-tier education and scholarship, and to using our substantial intellectual capital to help solve real-world problems in order to create a more just society. We are distinguished by the extraordinary degree to which our students and faculty partner with people beyond the school to identify challenges, create alliances, solve problems, and spark change—in Berkeley and around the world.
LLM Programs and Certificates of Specialization
Berkeley Law provides two paths to earn the LLM degree:
LLM traditional track—a nine-month academic-year program
LLM executive track—a flexible program with the option to study on-campus during two summer semesters, or study partially online during a calendar year, including an on-campus summer semester
LLM Traditional Track
Our traditional track program takes place during a full nine-month academic year, August through May, divided into two semesters. Each student completes mandatory courses in Fundamentals of US Law and Legal Research & Writing, and then may customize their studies by choosing from the full range of law school offerings. Students may focus their studies to earn Certificates of Specialization and/or to meet the requirements to sit for a bar exam such as the California or New York Bar Examinations. Beyond just getting their degrees, LLM traditional track students also have the opportunity to participate in a wide variety of non-classroom opportunities that take place during the standard academic year such as Berkeley Law centers and clinics, pro bono projects, student interest organizations, and journals. Students in this track take classes alongside students in the JD degree program.
LLM Executive Track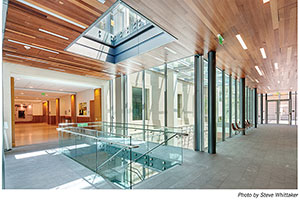 Berkeley Law's LLM executive track is a flexible option for lawyers who want an internationally renowned Berkeley Law degree but can't leave professional or personal commitments for a standard academic year. Students may focus their studies to earn a Certificate of Specialization and/or meet the requirements to become eligible to register for the California Bar Examination. Students study exclusively with other LLM students and are taught by the same faculty of distinguished professors and practitioners that teaches during the academic year. The LLM executive track offers two schedules to choose from.
The first option (previously known as the hybrid option) takes place over one calendar year with two part-time online semesters bracketing one full-time summer semester in Berkeley. Students complete two courses online in the spring semester (January to May): Fundamentals of U.S. Law and a choice between Business Associations or Intellectual Property Law. Students then come to Berkeley for one full-time summer semester (May to August) and choose among a full suite of courses, including offerings in IP Law, Business Law, U.S. Bar-exam tested subjects, and legal skills training, along with Legal Research & Writing. Students complete their studies online in the fall semester (September to December), with additional cutting-edge practice courses and the completion of their Capstone writing project.
The second option (previously known as the professional track) is offered over two consecutive summer semesters. Students complete mandatory courses in Fundamentals of U.S. Law and Legal Research & Writing, and then may customize their studies by choosing from a full suite of courses including offerings in IP Law, Business Law, U.S. Bar-exam tested subjects, and legal skills training.
Law School Enrollment
LLM traditional track: 240
LLM executive track: 140 (includes both new and returning students)
Application Requirements and Deadlines
Applicants for the LLM program must apply online and submit supporting documents to LSAC's LLM Credential Assembly Service. Application links and more information can be found on our Application & Admission page.
A complete application includes:
Application form – submitted online via LSAC
$80 application fee
Personal Statement
Curriculum vitae (c.v.) or résumé
Official academic records
Two letters of recommendation
TOEFL/IELTS score
Video Assessment (executive track applicants only)
Applications and supporting materials must be submitted/postmarked by the following
deadlines:
November 10 for the LLM executive track starting in the spring
December 18 for the LLM traditional track, or executive track starting in the summer
We strongly advise applicants to register for the LLM Credential Assembly Service well in advance of the application deadline. LSAC recommends that applicants register at least four to six weeks before their first application deadline. It is recommended to have materials sent as early as possible to allow sufficient time for processing.
Berkeley Law Building, the Cal Campus, and the Berkeley Community
The law school comprises three adjoining buildings with classrooms, seminar rooms, auditoriums, the law library, a lounge, a reception room, a café, dining and study areas, and offices. The ground floor includes state-of-the-art classrooms, a full service café, and a large commons area that opens onto an outdoor courtyard, which can be used for studying and socializing. The second floor boasts an elegant roof garden with native vegetation, bench and table seating, and stunning views of the East Bay, San Francisco and San Francisco Bay, the Golden Gate Bridge, and the Marin Headlands. The two lower levels house the law library's renowned collection in efficient, compact shelving, and four glass-enclosed reading rooms that are bathed in natural light.
Berkeley Law is part of the world-renowned University of California, Berkeley (Cal) campus, the crown jewel of the University of California state university system. The Cal campus occupies a beautiful 1,232-acre space bordered by wooded rolling hills and surrounded by the vibrant city of Berkeley, known for its intellectual, social, and political engagement. With its multinational population, rich diversity of arts, and sense of political adventure, Berkeley reflects and influences the rest of the country. Yet, it remains an intimate city of friendly tree-lined neighborhoods, gourmet restaurants, quaint coffeehouses and bookstores, and expansive parks and open spaces. A short trip across San Francisco Bay lies San Francisco, home to internationally recognized landmarks like the Golden Gate Bridge, museums, the opera, ballet, symphony, and a multitude of restaurants. The mild climate of the Bay Area makes outdoor activities enjoyable year-round. And to the south of campus is Silicon Valley, home to the nation's technology incubators and to multinational companies such as Facebook, Google, Apple, Salesforce, and Tesla. Law firms in San Francisco and Silicon Valley are some of the most sophisticated in the world as they support these influential companies in their global markets.
Library
The Berkeley Law Library has one of the finest law collections in the world. Its extensive holdings include the Robbins Religious and Civil Law Collection with titles in ecclesiastical, civil, comparative, and international law, and extensive collections of foreign, comparative, human rights, and environmental law titles. The law library is also a depository for US, UN, and EU documents and is linked to the university system's holdings of more than seven million volumes. The law library provides students with access to extensive online databases, three computer labs, four spacious reading rooms, and photocopying services. High-speed wireless access is available throughout the law school complex and Berkeley campus.
Housing
The University of California, Berkeley Housing Office offers apartments, residence halls, student family apartments, and housing and roommate listings through Cal Rentals. International House accommodates students from the United States and abroad in a residence hall setting.
For more information about housing, please visit Housing for LLM Students.
Scholarships
Berkeley Law offers selective merit- or citizenship-based scholarships, which are awarded to outstanding admitted LLM students each year. Recipients are selected after admission decisions are made. For the most current information about scholarships and how to apply, please visit Scholarships.
Financial Aid
Because Berkeley Law has very limited funding to award to LLM students, students are primarily responsible for financing their LLM degrees. We strongly suggest that applicants investigate financing options and secure funding before attending the program. International students should explore funding opportunities in their home countries. For a non-exhaustive list of possible funding sources, please visit Berkeley Law Financial Aid.
Professional Development
Berkeley Law's Advanced Degree Programs Office staffs three full-time attorney-counselors dedicated to the professional development needs of LLM students. Each counselor has a sophisticated legal practice background and can offer real-world insights into various career paths.
Professional development services provided to Berkeley Law LLM students include
individual appointments with advisors;
targeted career coaching and planning, including advice on how to search for and secure job opportunities;
skills development workshops and educational resources tailored for LLM students, including résumé writing, interviewing skills, business etiquette and networking;
extensive networking and training support;
programs and panel discussions featuring practicing lawyers;
LLM job fair preparation, including mock interviews; and
feedback on résumés and other job application materials.
Professional development services are available to all LLM students, whether or not they are seeking a new job after graduation. Berkeley Law's advisors assist LLM students with long-range planning whether their goal is to secure a job in the U.S. or abroad, or to generate business opportunities and partnerships with American companies and firms. Applicants should note that only LLM. traditional and thesis track students are eligible for F-1 Optional Practical Training (OPT) under U.S. immigration laws.
For more information, visit Berkeley Law LLM Program Professional Development.
JSD Program
Berkeley Law offers a JSD program which results in a Doctor of Juridical Science, our most advanced law degree. The majority of students admitted to our JSD program are graduates of our LLM programs. Our JSD program emphasizes independent research and writing, preparing its graduates to excel in careers in teaching, legal scholarship, and the judiciary anywhere in the world. Visit the JSD website for more information.