University of Denver Sturm College of Law
The information on this page was provided by the law school.

Official Guide to LLM, Master's, and Certificate Programs
---
Sturm College of Law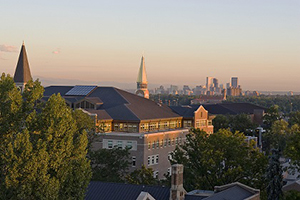 The University of Denver Sturm College of Law's programs in environmental and natural resources law, legal writing, clinical training, and tax law are nationally recognized. Students from all around the world will benefit from the Sturm College of Law's strategic mission in experiential learning and its smaller class sizes. Graduate students receive personalized attention while benefiting from a wide range of supporting resources within the law school. By establishing close ties with the legal, corporate, natural resource, and environmental policy community, our programs adapt and incorporate real-world trends into their curriculum. Our courses are taught by renowned scholars and practitioners who are committed to Denver Law's Modern Learning Initiative.
In order to provide the finest education to our students, the Sturm College of Law has initiated continuing efforts to keep our student-to-faculty ratio low. This allows our faculty to provide each student with individualized attention and our staff the ability to help tailor our programs to individual learning objectives. In addition to putting your education and success first, all of our courses are now integrated with our new Experiential Advantage™ Curriculum, providing practical and real-world skill opportunities to students before graduation. These opportunities include our nationally ranked Externship and Clinic programs, as well as a growing number of high-quality simulation courses. In all of these opportunities, our students get real-world experience while they are still in school, with supervision and feedback from professors and practitioners.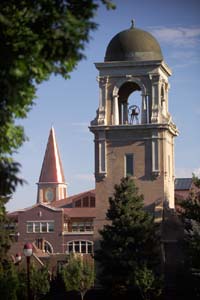 With approximately 450 placements each year, Denver Law's Legal Externship Program effectively bridges the gap between classroom learning and the application of legal skills in the workplace. Our LLM programs encourage students to participate in an externship experience and allow externship credit to count toward the overall degree credit requirement.
Denver Law Graduate Programs
Our graduate programs are available to well-qualified domestic and international applicants. Programs are designed to meet the needs of today's professionals by offering part-time enrollment; evening, weekend, and online courses; and the ability to choose electives best suited for your career goals.
International students are fully integrated into Denver Law's JD classes in order to receive the benefit of complete immersion into a US law school environment. Programs emphasize small class size for each entering cohort in order to maximize the amount of individualized attention to each student through advising in an effort to enhance academic success and professional development.
An English Conditional Admission option is available for students interested in studying at the University of Denver English Language Center prior to beginning their academic coursework.
Please contact the Graduate Legal Studies department with any inquiries at gradlegalstudies@law.du.edu.
LLM Programs
Denver Law offers the following advanced law degrees, designed to enhance your JD or primary law degree from an accredited foreign institution of higher education:
Master of Laws in American Law Practice (foreign-trained attorneys only)
Master of Laws in International Business Transactions
Master of Laws in Environmental and Natural Resources Law and Policy
Master of Laws in Taxation (onsite and online)
Joint JD/LLM degrees are also available. International students who complete an LLM are eligible for Advanced Standing status if choosing to pursue a Juris Doctor at Denver Law.
Applications for the LLM program can be submitted through your LSAC LLM Account or the University of Denver Graduate Studies application.
Master's Programs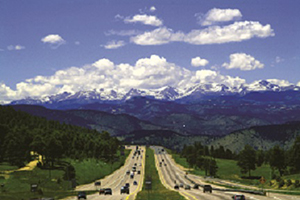 Denver Law also offers several degrees that do not require a primary law degree and welcome students from a variety of backgrounds. These include
Master of Legal Studies (General)
Master of Legal Studies in Environmental and Natural Resources Law & Policy
Master of Taxation (onsite and online)
Master of Science in Legal Administration (online)
Applications for the Master's program can be submitted through the University of Denver Graduate Studies application.
Scholarships
Generous merit- and need-based scholarship opportunities are available for most programs.