504 E. Pennsylvania Avenue, Champaign, IL 61820, USA
Phone: 217.333.6066 | Website: law.illinois.edu/academics/degree-programs/llm-program
Introduction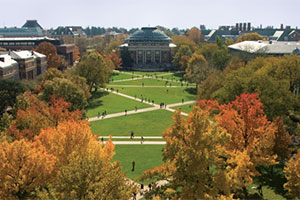 Since 1897, the University of Illinois College of Law has offered students a rigorous, and innovative legal education on the campus of the University of Illinois at Urbana-Champaign, one of the world's great research universities. With an internationally renowned faculty, a rich and diverse curriculum, and opportunities for professional training, Illinois Law features a first-rate academic program. The campus is located in the college town of Champaign-Urbana and offers the friendliness, warmth, and safety of the American Midwest while being two to three hours from Chicago, St. Louis, and Indianapolis.
Champaign-Urbana Living
Champaign-Urbana, with its big-city amenities yet small-town accessibility, is a vibrant and extremely affordable college town with a lively cultural scene, free public transit for students, a wide range of restaurants, and numerous sporting opportunities. Recognized as one of the best cities for recent college graduates and as one of the best college towns in America, the Champaign-Urbana area abounds with possibilities, from attending performances at the renowned Krannert Center for the Performing Arts, watching Big Ten sporting events at venues across campus, to partaking in any number of other local events, such as the Illinois Marathon, the Ebertfest Film Festival, Urbana's Market at the Square farmers market, or Friday Night Live music events in downtown Champaign. On and off campus, Champaign-Urbana is filled with parks, athletic facilities, green spaces, bicycle and walking paths, and other opportunities for both indoor and outdoor recreation.
Enrollment
The University of Illinois at Urbana-Champaign offers a large, diverse student community with nearly 11,000 international students from over 110 countries. The law school's enrollment consists of approximately 500 students in its JD, LLM, MSL, and JSD programs. In recent years, the law school has welcomed LLM students from many nations, including Albania, Argentina, Australia, Belgium, Brazil, Cameroon, Canada, Chile, China, Colombia, Congo, Ecuador, France, Georgia, Germany, Ghana, India, Indonesia, Iran, Italy, Japan, Kazakhstan, Kenya, Malawi, Mexico, Mongolia, Nigeria, Pakistan, Palestine, Portugal, Russia, Saudi Arabia, Spain, South Korea, Sweden, Taiwan, Turkey, Uganda, Ukraine, United States, and Vietnam.
LLM Program Features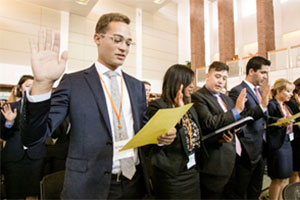 The Illinois LLM program is designed to introduce international students to the United States legal system while also providing opportunities to build students' legal skills and take advanced coursework in their own area of academic or professional interest.
Strengths and Concentrations: The College of Law has a worldwide reputation in several areas of strength, including:
Business and Law

Constitutional Law

Criminal Law

Employment and Labor Law

Environmental Law, Sustainability, and Compliance

International Law

Public Interest

Tax Law

Technology and Intellectual Property Law
Formal concentrations for an LLM degree are offered in the following areas:
Corporate Law, Commercial Law, and Trade

Criminal Law

Intellectual Property and Technology Law

International and Comparative Law

Justice, Democracy, and Legal Rights

Regulation, Sustainability, and Compliance
Bar Exam Compliance: For students planning to take a bar examination in the United States, the Illinois LLM is compliant with the requirements of several states, including New York, Missouri, Texas, and Washington, as well as the District of Columbia. Although a bachelor's degree in law is not required for admission to the Illinois LLM program, applicants without a bachelor's degree in law should be aware that they may not qualify to take a bar examination in the United States, even after completing the Illinois LLM.
Degree Requirements: Illinois LLM students complete a minimum total of 32 credit hours (generally eight courses) for the LLM degree. A minimum grade-point average of 2.75 based on a 4.0 scale is required to graduate. For general reference, grading details can be found in The Graduate College Handbook of Policy and Requirements for Students, Faculty, and Staff.
Mixed Classes: Sharing classes and interacting with the JD students are hallmarks of the Illinois LLM program. LLM students select the majority of their classes from the nearly 150 courses offered each year at the College of Law.
Extended LLM (Third-Semester) Option: Students may elect to remain at the College of Law for an additional semester in order to complete a more intensive program of study, enjoy greater internship options, and benefit from more time to study for the bar exam.
LLM Legal Writing and Research Course: Illinois LLM students have the opportunity to take a specially designed three-week, two-credit orientation and legal writing and research course. This course provides LLM students initial training in legal reasoning, writing, and analysis, and introduces them to the unique learning environment of the US law school. Students meet their faculty in a classroom setting and practice legal research and writing skills in small-group sections. This course meets for three weeks prior to the start of the fall semester.
Advanced Legal Research with Writing Practice: Offered during the spring, the course provides LLM students with advanced web-search skills, including Boolean-logic and natural-language searching, case law research, statutory and legislative history research, and regulations research. Students also write memos and research reports and receive feedback on their writing.
Competitions: LLM students have the opportunity to build legal skills through participation in an LLM Negotiation Competition and Client Counseling Competition.
Chicago Program: During the spring semester, LLM students are eligible to take courses in downtown Chicago taught by leading practitioners and College of Law faculty. The Chicago Program offers students the opportunity to experience the City of Chicago and network with the College of Law's more than 4,000 Chicago-based alumni.  
Illinois Legal Service Projects and Pro Bono Activities: Students can intern in the University of Illinois Office of Student Legal Services and participate in the Chicago Service Project, as well as in programs and projects organized by the College of Law Student Legal Relief organization. Many students complete 60 or more hours of community service to earn a pro bono notation on their transcripts.
Scholarships and Financial Information
Illinois Law is committed to providing students with an affordable legal education. All applicants are automatically considered for need- and merit-based scholarships, and more than 80 percent of our LLM students receive at least a partial scholarship. Loans are available to international students. Additionally, with a lower cost of living than most US cities, your money will go further during your time in Champaign-Urbana.
For academic year 2018–2019, tuition is $49,500, and fees are $4,352. Final tuition and fees for the 2019–2020 academic year may change and will be set by the Board of Trustees in spring 2019.
Career Services
The Illinois LLM program is committed to helping students build their legal practice skills and to embark on a successful legal career. The College of Law provides its students with:
tools for successful networking, career planning, job-search strategies, and more through regular workshops and resource sessions;

individualized counseling; and

opportunities to engage with practitioners in many different settings.
Elements of the career development program for LLM students include participation in the International Student Interview Program (in New York) and the opportunity to compete for a Global Law Fellows internship following the completion of the Illinois LLM program. Fellows work at US law firms, public interest organizations, or courts for 3–12 months following graduation.
Pre-Law Summer Course
Illinois Law offers a two-week course in the summer for incoming students and foreign-trained lawyers considering an LLM in the future. Students learn how a US law classroom functions and practice the case method, while improving their legal English.
Facilities and Amenities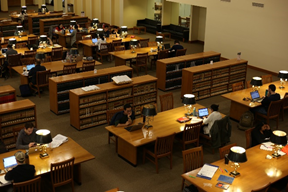 Located on the southern half of the University of Illinois campus, the College of Law is well equipped and situated to meet the needs of its students.
One of the Nation's Largest Law Libraries and Library Systems: The Albert E. Jenner Jr. Library offers students, faculty, and members of the community exceptional legal academic resources. College of Law reference librarians are experts in legal research, with dual graduate degrees in law and information science. The law library is part of the University Library, the largest public university library in North America.
Online Legal Research Resources: All LLM students at the College of Law are given full access to a wide range of legal research resources, including WestLaw, LexisNexis, and Bloomberg Law.
Connect Anywhere on Campus: All classrooms on the University of Illinois at Urbana-Champaign campus have free wireless access.
Recreation and the Arts Are Steps Away: One of the largest on-campus recreation facilities in the United States, the Activities and Recreation Center (ARC), is just down the street from the College of Law. It features a climbing wall, two 50-meter pools, a one-fifth-mile indoor track, table tennis, exercise machines, weightlifting equipment, and multiple basketball and racquetball courts. Krannert Art Museum, the second-largest general fine arts museum in Illinois, is located directly across the street from the College of Law.
Housing
The majority of College of Law students live in off-campus housing that includes apartments, condos, and rental houses. The University of Illinois also has graduate and family housing units available, as well as graduate student dormitories. For information, visit the Housing Division website or call 217.333.5656.
Student Life
The College of Law is a close community whether you come from a small town or a large city. As a student, you will find activities to complement your legal education.
Events: The College of Law and student organizations hold numerous academic and social events open to all members of the Illinois Law community every year. You may want to join in the College of Law softball league, socialize with your classmates while enjoying snacks and refreshments at a biweekly Peer's Pub event, attend a lunch lecture given by a prominent legal scholar, carve a pumpkin at the annual Fall Festival, or participate in any number of other College of Law events held every semester.   
Organizations: The College of Law has student organizations covering almost every interest, and there are opportunities for socializing with graduate students from across all departments at the University of Illinois. Whether it is public interest or corporate law, Illinois provides opportunities for students to get involved.
LLM Application Requirements
Applicants must hold a bachelor's degree, LLB, or equivalent degree. The bachelor's degree does not need to be in law.
Applications are considered year-round on a rolling basis. To receive maximum consideration, interested candidates should submit their applications by May 1, 2019, for a fall 2019 start and by September 1, 2019, for a spring 2020 start, but the College of Law will continue reviewing applications until the class is full.

Completed application (the application fee for 2019–2020 has been waived)

Résumé

Statement of purpose

Certified transcripts and credentials

Two letters of reference

TOEFL or IELTS score taken within two years of program term of entry (August 2019)
Contact Information
For more information about the University of Illinois LLM program, please contact
Office of Graduate and International Programs
University of Illinois College of Law
504 E. Pennsylvania Avenue
Champaign, IL 61820
USA

Phone: 1.217.333.6066
Fax: 1.217.244.1478
Email: law-gradprograms@illinois.edu