University of Maine School of Law
The information on this page was provided by the law school.

Official Guide to LLM, Master's, and Certificate Programs
---
Introduction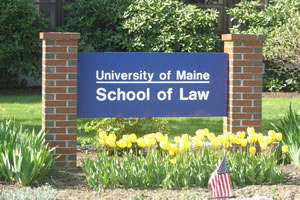 Like many of the top law schools in the United States, the University of Maine School of Law is small and selective. This allows us to maintain our commitment to a personalized legal education that few law schools can match. Under its candidate-focused program of legal study, Maine Law affords graduate students the ability to customize their studies to meet their individual needs and interests. Our rigorous curriculum, influential scholarship, small class sizes, and innovative programming prepare students for success in a variety of fields. Students can select from a range of courses and specialize in a variety of subject areas. Students at Maine Law receive not only robust classroom instruction but also hands-on learning experiences, practical skills, and advising that will prepare them for careers as attorneys, judges, academics, business innovators, and government leaders in fields like information privacy, entertainment, medicine, and the environment.
The Law School's commitment to students also extends beyond the classroom. Through its many partnerships and strong alumni connections, Maine Law has direct access to the highest levels of government, industry, and the legal community. This access means students can study some of the most cutting-edge problems facing society today. Graduates of Maine Law also become lifelong members of an alumni network spread across the globe. Maine Law graduates are leaders in both the public and private sectors in many different countries.
Law School Enrollment
Full-time JD: 252
Part-time JD: 23
Full-time LLM: 6
Part-time LLM: 1
Physical Facilities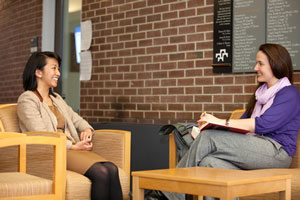 Maine Law is located in one of Portland's most unique and easily recognized structures. Surrounded by conventional two-story houses, the Law School tower is hard to miss in Portland's tree-lined Oakdale neighborhood.
Law students may use the fitness facilities just one block away on the campus of the University of Southern Maine in Portland. Sullivan Recreation and Fitness Complex is a multipurpose facility containing basketball courts; racquetball, squash, and wallyball courts; two fitness centers; and sauna facilities. Students may also participate in a multitude of classes offered by the Sullivan Complex including yoga, aerobics, and martial arts.
Garbrecht Law Library
The Garbrecht Law Library is considered a model of excellence for small schools. Located on the second and third floors of the Law School building, and in an addition that was built in 1993, the library includes more than 335,000 volumes. Students enjoy ample room for research and study groups.
LLM Program
The LLM program at Maine Law is designed for both US and foreign students and practitioners who have earned a law degree or equivalent qualification to practice law in their home countries. Through an intensive program of study, LLM candidates learn about many advanced aspects of the US legal system as well as international law.
Academic Program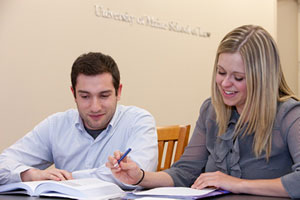 The LLM academic program requires students to complete 24 credits of coursework, generally completed over two semesters, although candidates may elect to complete the degree in up to 18 months. Degree candidates may begin their coursework in either the fall or spring semester but are required to be in residence for two semesters, except in cases of exceptional circumstances. All foreign students are required to take Introduction to US Law (LAW 785), but beyond that requirement, students can choose from a sampling of courses (depending on course availability and requirements). No thesis is required, so students have the freedom to pursue writing projects and applied research projects or fieldwork in keeping with their interests.
Students wishing to sit for a state bar exam such as that in California or New York may complete the requirements through their course of study at Maine Law. Maine Law is also working to become one of only five states in the US that allows foreign-educated law students to be eligible to seek admission by examination to their state bar on the basis of their LLM degrees. This represents a significant advantage for those seeking the credentials to practice as attorneys in the United States. The state of Maine also recently adopted the Uniform Bar Examination (UBE), which allows students to use their exam score to apply for admission in other UBE jurisdictions.
Specializations
Maine Law's LLM program offers a number of unique specializations for American and international students interested in pursuing cutting-edge areas of law, such as
Information Privacy Law: Maine Law's Center for Law and Innovation houses one of the nation's top programs in data privacy law, including a summer institute focused on global information privacy and security. Maine Law graduates work in upper-level data privacy positions at Accenture, Yahoo!, Playdom, and Ernst & Young.
Oceans & Maritime Law: Professor Charles Norchi is internationally recognized as an expert in oceans, international, and comparative laws. Professor Norchi manages comparative marine law projects with the Center for Maritime and Ocean Law at the University of Nantes, France; with the Hong Kong Center for Maritime Law and Transport; and with the International Maritime Law Institute in Malta.
Students may also specialize in other areas of law, such as Criminal Law; Intellectual Property Law; or Environmental, Energy, and Land Use Law, or create their own specialized curricula in their particular areas of interest.
Application Information
LLM Program Admission Standards:
Completion of a law degree at an ABA-accredited law school in the United States or an equivalent degree at a duly accredited foreign university; OR qualification to practice law in a foreign country or the equivalent thereof as determined by the LLM Admissions Committee.
For all candidates for whom English is not their primary language:

A TOEFL score of 550 or above (paper), 79 or above (Internet based), or 213 or above (computer based); or
An IELTS score of 6.5 or higher; or
A China National Legal English Certification Test Score of 130 or higher; or
Submission of an English writing sample for review as well as completion of a telephone or videoconference interview. (This option is available only under exceptional circumstances and on a case-by-case basis.)
Students whose English proficiency scores do not meet the standards above are nonetheless strongly encouraged to submit an application to Maine Law for consideration.
All applicants must also submit the following:
A signed LLM application
A $50 application fee
A personal statement
A curriculum vitae
Official undergraduate, graduate, and law school transcripts
Two letters of recommendation
An LLM CAS report
Advanced Standing—The LLM to JD Transfer Option
Qualified students who complete their LLM at Maine Law also have the unique opportunity to transfer to our JD program. Admission to the JD program will be based on the LLM student's performance at Maine Law and on the student's application, but applicants do not need to take the LSAT. Accepted students will be granted advanced standing and may transfer many of their credits from the LLM program toward their JD degree.
Tuition and Financial Aid
Maine Law's reasonable tuition represents one of the best values for a graduate law degree in the United States.
Yearly tuition charges for 2021–2022: $35,000
Charges per credit hour (for students registered for less than 12 credits): $1,459
Student budget: Single students will spend approximately $17,660 during the nine-month academic year on fees, books, housing, travel, and other living expenses. 
Scholarships are available for students recommended by the China Association of Legal English Teaching and Testing (CALETT) or the Fulbright Commission of Iceland, and for students applying from any one of Maine Law's many partner universities.
Student Services and Organizations
From the moment students arrive, Maine Law offers them full academic and community support. Candidates are provided with faculty and peer mentors in their areas of interest as well as a law student liaison to help integrate them into the law school community. Professional staff who specialize in student support provide workshops specifically for LLM students, as well as access to teaching fellows, individual consulting, and one-on-one tutoring when needed. Graduate students can also take advantage of dedicated library research assistance to help them with their legal writing and research.
In addition, the small size of Maine Law carries with it many great benefits. At Maine Law, students are part of an energetic, supportive, and diverse community. Both the law school and its many student organizations host frequent events and extracurricular activities, and LLM students are invited to many faculty-hosted events that allow them to socialize and bond directly with their professors outside of the classroom.
Portland Life
Portland consistently ranks high in national "best of" lists in a number of categories, from Forbes' latest list of the best places to find a job to Travel and Leisure Magazine's list of the top 10 greenest cities in the United States. Live music abounds in Portland's Old Port District, which is marked by cobblestone streets, coffee shops, restored brick buildings, and historic sites. With a thriving arts community, dozens of exceptional restaurants, and minor league sports teams, there is always something to do in Portland. Surfing, swimming, boating, hiking, fishing, island-hopping, mountain climbing, and skiing are some of the activities that are available in the city or a short drive away. Portland is also home to a vibrant and growing multicultural population. The city embraces diversity, and traditions from many nations are reflected in the unique neighborhood shops, restaurants, and festivals.
For students interested in traveling, Portland is only 100 miles from Boston; 125 miles from Montpelier, Vermont; 200 miles from Montreal, Quebec; and 280 miles from New York City.
Career Services
At Maine Law, our Career Services Office assists students with a wide range of employment and career-related matters. Individual counseling sessions with the Career Services staff are encouraged for all LLM students. The Career Services Office operates as a central resource for full-time, part-time, short-term, and long-term employment opportunities. The office publishes a variety of materials, maintains an extensive resource library, and sponsors various activities, including on-campus recruitment programs, informational sessions, panel discussions, and workshops.
Contact Information
For more information about the University of Maine School of Law's LLM program, please visit the Maine Law website, or contact:
Office of Admissions
University of Maine School of Law
246 Deering Avenue
Portland, Maine 04102
USA

Phone: 207.780.4341
Email: lawadmissions@maine.edu