University of Pennsylvania Carey Law School
The information on this page was provided by the law school.

Official Guide to LLM, Master's, and Certificate Programs
---
Introduction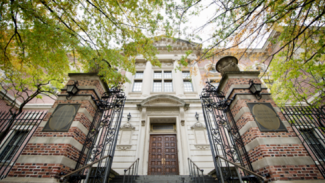 Penn Carey Law, is an Ivy League institution, it traces its origins to a series of lectures delivered in 1790 by James Wilson, a signer of the United States' Declaration of Independence and its Constitution. Today, it continues as a world leader in legal education with world-class faculty, who are both celebrated scholars and devoted teachers. Penn Carey Law's unique culture of collegiality allows students to feel welcome and supported, encourages them to take risks, and maximizes their academic, professional, and personal experience. Its small size (about 750 JD students and 115 LLM students) facilitates close relationships between faculty and students and among the JD and LLM students. In addition to LLM, Penn Carey Law also offers ML, LLCM and SJD programs.
The Penn Carey Law LLM is a rigorous, full-time academic program designed for lawyers trained outside the United States. This general LLM degree allows you to customize your curriculum to focus on a specific area of law or to explore new interests. You can also choose from two concentrations: Intellectual Property and Technology Law and Global Security, Sustainability, and Human Rights.
As a Penn Carey LLM student, you can enroll in the Wharton Business and Law Certificate ("WBLC") taught by leading Wharton faculty, and designed exclusively for Penn Carey Law LLM students. The WBLC runs concurrently with the LLM program and does not require a separate application.
Your LLM at Penn Carey Law begins with a five-week five-credit Pre-term Program prior to the start of the fall semester. This innovative program provides an academic foundation in the U.S. legal system as well as social, cultural, and professional opportunities. By September, you are prepared for your classes alongside JDs and to fully integrate into Penn Carey Law's collegial community
Extracurricular Offerings, Student Life, and Career Services

You will gain real world U.S. legal experience by engaging in our LLM Public Service Program, clinics, bootcamps, and practice-focused classes. You will enhance your workplace skills and explore career opportunities with support from a dedicated LLM Career Counselor, who organizes programs designed specifically for LLM students, including resume and cover letter drafting, networking, and interview skills programs to help you connect with potential employers.
Whatever your interests are, there are student groups through which you can engage with your fellow LLM and JD students. Options range from athletic clubs to academic and professional organizations to student run journals. Past LLMs have joined the Journal of International Law, Journal of Constitutional Law, Asian Law Review, and Journal for Law and Social Change.
The Law School Facilities and University of Pennsylvania Campus
Penn Carey Law is a close-knit community within a large university with a state-of-the-art campus formed by four interconnected buildings surrounding a lush, green courtyard. The Law School is located on a 250-acre Ivy League campus adjacent to the city center with access to extraordinary amenities, including several gyms, many libraries, museums, theatres, and student centers. On any given day, there are multiple lectures and events within the Law School and countless others across campus. Moreover, Penn Carey Law's interdisciplinary approach provides substantive relationships with our sister schools across campus.
Housing and Living in Philadelphia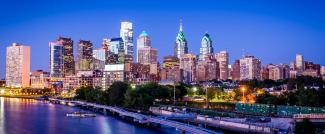 Philadelphia features charming residential neighborhoods, a booming restaurant scene, robust art and theatre life, excellent shopping, and great sports teams, all centrally located and served by public transportation. Philadelphia offers professional students an affordable, accessible, and exciting lifestyle with easy access to New York City and Washington, DC.
Although on-campus housing is available to all students, most LLM students opt for one of the safe, affordable, and attractive off-campus housing options, ranging from rooms in historic houses to modern high-rise apartments.
Admission and Financing Your Education
All applications and supporting materials must be submitted through LLM.LSAC.org by December 15. We will consider requests for deadline extensions on an individual basis.
Please visit Graduate Programs for compressive information about our programs and application information.
Other Graduate Degree Programs