University of Richmond School of Law
The information on this page was provided by the law school.

Official Guide to LLM, Master's, and Certificate Programs
---
Introduction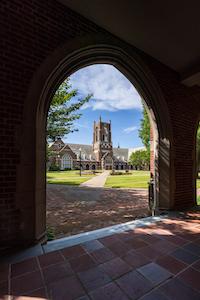 Located on a stunning campus just 15 minutes from vibrant downtown Richmond, the University of Richmond School of Law has provided an exceptional legal education since 1870. A top-ranked law school. Outstanding faculty with national and global experience. Small classes with low faculty-student ratios. Personalized programs and mentoring opportunities by both faculty and other students. It's all part of the international student experience here at the University of Richmond School of Law. 
Richmond Law prides itself on a community that's collegial, friendly, and uniquely collaborative. Both LLM and two-year international students are fully integrated with their JD colleagues throughout the curriculum, and you'll learn from some of the best teacher-scholars in the nation. Additional certifications are available for LLM and LLM/MBA students in International Business and Intellectual Property.
Location
With 350 acres of rolling green hills and collegiate-Gothic buildings, our vibrant campus is minutes away from Richmond, the Virginia state capital. A bustling city center, Richmond is one of the most up-and-coming cities in the United States, a city where you'll find some of the best dining, music festivals, and outdoor trails on the East Coast. 
As the state capital, Richmond is also home to international companies from 28 different countries, more courts than almost any other city in the nation, and the state government. Plus, it's only a short drive to the nation's capital, Washington, DC.  
The University of Richmond campus recently ranked #1 on Princeton Review's top 10 "Most Beautiful College Campuses in America." International students have full access to all law school and university resources, from our Career Development Office to our Health & Wellness Center.
Richmond Law Programs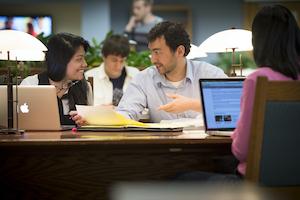 Richmond Law offers three programs specifically designed for students who already hold an accredited first degree in law from outside the US.
One-year (two-semester) LLM Degree
Two-year joint LLM & MBA 
Two- year international JD Program
Admission decisions for the three programs are based on several factors, including academic proficiency, work experience, letters of recommendation, and applicants' English abilities. Applications for the three programs are required to be submitted through LSAC and require Credential Evaluation. All applicants must demonstrate that they have:
A first Degree in law from outside the US, or be admitted to practice law outside the US.
Excellent English language ability - applicants whose native language is not English are required to earn a minimum of 100 on the internet-based test or 600 on the paper-based Test of English as a Foreign Language. A score of 7.0 on the IELTS is also accepted. Applicants whose degree was taught solely in English may submit a waiver request for the English proficiency requirement. We may occasionally accept students with slightly lower scores, where there are other indicia of the necessary language fluency.
A proven record of academic or professional accomplishments. 
International students who do not have a first degree in law, have taken (or plan to take) the LSAT may apply to our regular three year JD program.
LLM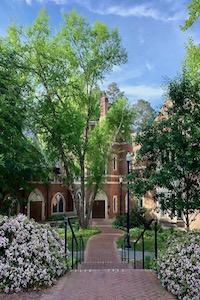 Our one-year, full-time, masters-level law program offers international lawyers the opportunity to gain a strong grounding in US law and the common law system while polishing their communication and legal skills. Richmond is known for its outstanding faculty and the personalized attention that professors give each individual student.
Students can choose to design their own program and elect to obtain a general LLM or specialized LLM degrees in Intellectual Property and International Business. LLM students are fully integrated into the JD program and must complete 24 credits of academic coursework, which includes Introduction to the US Legal System and US Legal Research and Writing. For the remaining credits, students may choose classes from Richmond's extensive curriculum, including first-year JD courses and upper-level courses and seminars.
Generous Merit Scholarships are available for highly qualified candidates with no additional application forms are required. Please note that these scholarships will not cover all tuition expenses, and an additional funding source is needed. 
 
LLM Application - available September 1st and must include:
Completed Application Form
Credential Evaluation Report
Personal Statement
Resume
Two Letters of Recommendation
LLM/MBA
LLM/MBA candidates enjoy the best of both worlds: access to an advanced legal degree combined with sophisticated business education. One of only a few programs of its kind in the world, the two-year LLM/MBA Dual Degree prepares students to deal effectively with global business and legal transactions – a combination that gives our graduates a distinct advantage in a world where law and business are increasingly interdependent and globally focused. Students take classes full-time at both schools, steps apart from each other on Richmond's beautiful campus.
Two-Year JD
Designed for international lawyers who wish to sit for the bar exam in the US, the Two-Year JD allows students to graduate in two years with the same JD degree that our three-year students receive. Students with a qualifying law degree are awarded one year's advance standing, allowing them to complete their degree requirements more quickly. Students in this program will take required first-year doctrinal classes and then choose from an extensive selection of courses their second year to complete all requirements.